USAID on expanding digital health globally – part one
Digital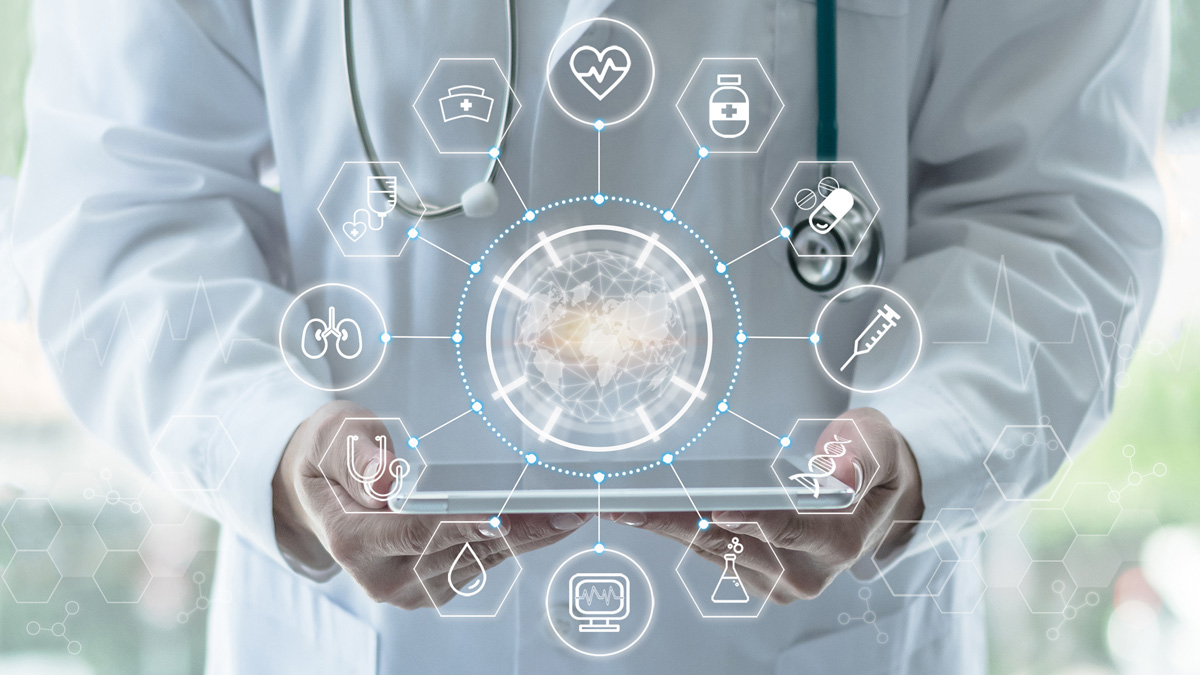 Adele Waugaman, senior digital health coordinator of the COVID-19 response at the United States Agency for International Development (USAID), tells us what the agency focuses on to strengthen digital health infrastructure globally and improve and expand healthcare access.
USAID learned a great deal from the Ebola outbreak in West Africa concerning effective digital health distribution and strategies for digital health implementation that were then applied to its COVID-19 response globally – although COVID-19 itself has enhanced its understanding even more.
"COVID has shone a bright light on digital connectivity, both where it exists and the potential digital technologies have to further the delivery of public services, especially in the health sector." Waugaman states.
USAID is an influential leader in the COVID-19 digital health response, and Waugaman had a significant part in developing the agency's first two digital health policies.
Digital Strategy and Digital Health Vision
Waugaman joined USAID, in part, to help with a multi-year study looking at the global response to the Ebola outbreak and what the agency could learn from the use of data, digital systems, and information covering the global health and the humanitarian aspects components of that response.
In 2020, USAID launched two policy documents to guide how the agency invests in digital infrastructure as part of its development and humanitarian assistance programmes: Digital Strategy and Vision for Action in Digital Health (aka Digital Health Vision).
Waugaman helped write USAID's Digital Strategy and led the creation of the Digital Health Vision.
Both documents called on the agency to strategically consider how it funded, designed, managed, and integrated digital technologies into the full breadth of its programming.
"There were some clear lessons learned from [the Ebola outbreak], both in terms of what was working well and where opportunities exist to deepen and strengthen the way global health funders writ large, including USAID, could sharpen their investment approach as it relates to data and digital systems," Waugaman says.
"We were able to incorporate those learnings directly into the USAID Digital Health Vision, to take those lessons from the margins into the mainstream and institutionalise them in the way that the agency does its work."
When the pandemic hit, USAID leveraged the policy documents (the Digital Health Vision for the health sector in particular) to inform how it invested in digital technologies to support the COVID-19 response through its work globally.
The Digital Strategy and the Digital Health Vision stress the importance of taking a more holistic and comprehensive approach that carefully accounts for the broader ecosystem in which digital solutions are used.
Waugaman says sponsors need to think about capacity needs within the government, within the workforce, the quality of reach of digital connectivity itself and where digital infrastructure investments may be needed.
From a health sector perspective, donors also need to consider supporting countries in creating dedicated national digital health strategies that enable various systems to join together, allowing for interoperability so data can be easily exchanged.
"We hope that because USAID has taken this systems-strengthening approach to many of our digital investments, these will be more likely to improve service delivery and strengthen core health systems over time," Waugaman states.
Approaching new investments
COVID-19 has underscored the importance of taking a systems-level approach to investments to protect against the accidental misuse of technologies and ensure they perform in the way they're designed.
Misinformation and disinformation have factored into the global response to COVID-19, especially including issues around vaccines.
However, just as these platforms can facilitate the spread of misinformation, they can also allow organisations to rapidly gather, code and analyse misinformation by theme.
One can then combine this data with community intelligence and work with country partners to develop effective response strategies.
"The Digital Health Vision and the Digital Strategy underscore the importance of the enabling environment, which includes country policy and regulatory environments and institutional and workforce capacity," Waugaman states.
"When you have those puzzle pieces in place, you have strong protections and highly skilled individuals interfacing with these systems, which can certainly help promote the intended use of these digital tools."
Having the noted policies established can also counteract the direct and second-order impacts of COVID that could roll back progress in global health and development.
COVID's effects extend beyond the immediate health impact at the individual, community, or population levels.
"Economists in 2021 estimated the pandemic cost the world over $11 trillion. So, significant rippling impacts throughout national and global economies and significant impacts within the health sector," Waugaman states.
"The Global Fund, for example, did a modelling study that shows that COVID has set back progress toward ending other diseases, such as HIV, malaria, and tuberculosis, by a number of years. This loss will likely reverberate for at least another decade."
On the flip side, people have had to take a step back and look at their work differently due to this crisis.
COVID-19 has helped highlight how the global health community can work together differently by increasing the coordination of health programmes and health service delivery.
This coordination theme resonates with USAID's digital health work and the principles of the Digital Health Vision, which note the importance of aligning various funding streams toward one unified country plan for the digital transformation of health systems.
USAID is considering these coordination and integration opportunities as part of how it responds not just to COVID-19 but more broadly to meet current needs and ensure countries are made more resilient and strengthened for future health shocks.
"That's part of the lesson of learning from Ebola and applying those lessons to COVID. We're working hard as an agency to be iterative and mindful of what we're learning. We're making investments and incorporating those learnings directly into the way we work so we work better and smarter as we go," Waugaman states.
Supporting durable strategic software with national digital health strategies and plans is particularly important for more broadly supporting primary healthcare systems.
"This is important not just for meeting the urgent needs that COVID-19 has surfaced, but also for meeting the longer-term health needs of the populations we serve," Waugaman states.
In part two of our series next week, we'll cover how donors are crucial to ensuring all countries have access to digital health solutions, the value of these partnerships in improving effectiveness in healthcare and how pharma can help donors expand digital health infrastructure globally.
About the interviewee

Adele Waugaman is senior digital health advisor at USAID's Bureau for Global Health, seated in the Center for Innovation and Impact (CII). Currently she advises the agency's COVID-19 response informed by the priorities of the USAID Vision for Action in Digital Health, the Agency's first dedicated policy guidance related to investments in digital technologies and data systems that support country-based health programs. She has authored and edited reports on trends at the intersection of digital technologies and international development, including Fighting Ebola with Information: Learning from the Use of Data, Information, and Digital Technologies in the West African Ebola Outbreak Response, and Disaster Relief 2.0: The Future of Information-Sharing in Humanitarian Emergencies.
About the author

Jessica Hagen is a freelance life sciences and health writer and project manager who has worked with medical XR companies, fiction/nonfiction authors, nonprofit and for-profit organisations and government entities.