Investment fuels AI-driven development of breakthrough genomic medicines
Digital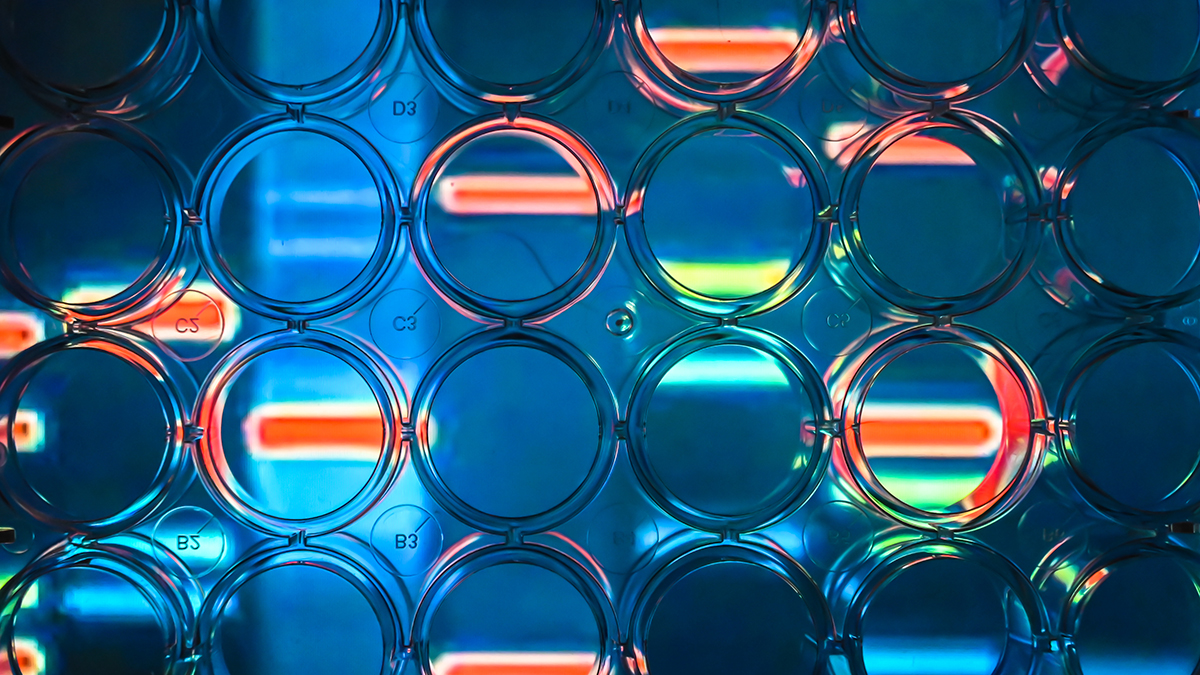 David Del Bourgo (CEO and co-founder, Whitelab Genomics) has always been passionate about introducing disruptive, innovative technologies to markets. Now, he leads Whitelab Genomics as its artificial intelligence (AI) platform powers the development of genomic therapies – an emerging field in which genetic sequences are injected into cells to target and repair damaged genes. Del Bourgo, Tom Gibbs (investment director, Debiopharm Innovation Fund), and Renaud Poulard (partner, venture capital, Omnes Capital) spoke with pharmaphorum about the organisation's recent $10 million Series A fundraiser – led by Debiopharm Innovation Fund and Omnes Capital – and how Whitelab Genomics will use the capital to advance genomic medicine.
"We founded Whitelab Genomics after realising the potential to use data, data science, and AI in a more systematic way to develop genomic therapies," Del Bourgo says.
Having spent 10 years working in the genomics field, Del Bourgo noticed manufacturers spending extensive resources on drug development without harnessing the transformative power of data. He explains that bringing cutting-edge genomic therapies to market which could treat or cure life-threatening diseases can take up to 15 years and cost $2 billion – far too slow to match patients' needs, and far too expensive on the healthcare system.
"We thought, there has to be something to help use data to make [drug developers] more efficient in bringing therapies to market faster, and at a lower price," Del Bourgo explains.
In 2019, Del Bourgo and co-founder Julien Cottineau launched Whitelab Genomics and its AI platform dedicated to supporting the discovery and design of genomic therapies. The software applies machine learning to patient data to support therapeutics companies as they develop novel treatments.
"David and Julien have gathered a very talented team with unmatched competences both in AI and cell therapy development," says Poulard. "We have been very impressed by their vision and the relevance of their platform."
Poulard goes onto add that, "we think that for the last five years digital technologies and AI have demonstrated the strong value they add to the drug discovery process. We have analysed this area extensively and Whitelab Genomics is one the best companies that we have identified."
"We see in-silico and simulation approaches as very important tools to help improve the efficiency of drug development, in terms of speed and success rate," Gibbs further explains. Not only will approaches like Whitelab Genomics' inform better decision-making in drug development, but also enable more rapid work in early development and the discovery of entirely new therapeutic agents – from small molecules traditionally used as pharmaceuticals, to biologics such as antibodies, to genomic therapies, as in the case of Whitelab Genomics.
"Genomic medicine is a rapidly growing space in which researchers use the information in a person's genes to identify and administer medical treatment."
The evolving field of genomic medicine
Genomic medicine is a rapidly growing space in which researchers use the information in a person's genes to identify and administer medical treatment. Genomic therapies target genes that are broken or functioning improperly, aiming to repair or rebuild the gene to improve a patient's health.
Over 4,000 diseases across multiple therapeutic areas could potentially be treated, or even cured, with genomic therapies, Del Bourgo says. These include Alzheimer's disease, Parkinson's disease, cystic fibrosis, and Duchenne muscular dystrophy, as well as cardiovascular diseases and some types of cancer.
Del Bourgo explains that about 20 genomic medicine cures exist today for muscular dysfunctions, such as spinal muscular atrophy – a devastating disease that affects infants – and for inherited eye diseases that can cause blindness in adults and children. "This is just the beginning; the potential is enormous," he says.
There are two components to genomic medicine, known as the payload and the vector. The payload, Del Bourgo tell us, is the therapeutic DNA or RNA sequence that will cure or fix damaged cells. This is inserted into the viral vector, which acts as a vehicle to deliver the payload to the cell. Inactive viruses often act as the viral vector, as they're able to deliver genetic therapies efficiently.
Del Bourgo highlights that genomic treatments work in a similar way to mRNA, which has been used in COVID-19 vaccines. "Similar to how we injected mRNA into people to trigger an immune response and train their immune system against COVID-19, genomic medicine repairs cellular or molecular mechanisms that are dysfunctional and cause disease," Del Bourgo says, with the caveat that engineering genomic medicines comes with the added challenge of finding the right RNA or DNA sequence and the best viral vector to ensure the treatment is effective. Once this is done, "you actually fix the cells and cure the person from the root cause."
As precision medicine continues to grow in prominence across the healthcare industry, Debiopharm Innovation Fund expects genomic medicine to be a therapeutic modality that is increasingly used to deliver the most effective treatments to the right patients. "Debiopharm is interested in innovative therapeutic platforms for tomorrow," Gibbs says. "We believe that genomic therapies are going to be important arms in our arsenal to treat many diseases."
"Similar to how we injected mRNA into people to trigger an immune response and train their immune system against COVID-19, genomic medicine repairs cellular or molecular mechanisms that are dysfunctional and cause disease."
Forging an AI-enabled path toward precision medicine
As technology has evolved, biotech and pharmaceutical companies have increasingly leaned on AI to support drug development – including to make sense of the vast amounts of healthcare data available to them. By 2025, pharma's investment in AI is expected to reach $3 billion.
Understanding the need for AI to leverage data in a more systematic way in the development of genomic medicines, Whitelab Genomics' software platform supports pharma from discovery through to designing the payload's genetic construction and the vector's composition. The technology's value has been validated through partnerships with biotechs and labs in the U.S. and France to accelerate the development of genomic therapies. Genethon, a French biotech, is one such collaborator.
"Genethon is one of the pioneers in gene therapy, and we've been helping them with machine learning to develop a new viral vector for metabolic diseases," Del Bourgo says. "So far, we've seen promising results."
Investing in a new paradigm for genomic treatment
As Whitelab Genomics accelerates its growth and builds out its capabilities – the company has already doubled in size in the last six months and expects to double again in the next year – Del Bourgo plans to use the new capital to further expand its impact on and relationships with the pharmaceutical industry.
"Now, we can grow our R&D more rapidly and hire more business development and marketing colleagues to extend our reach to customers," Del Bourgo says. "The capital increase is going to enable us to develop our business and our technology and to scale our platform."
The relationship between Whitelab Genomics and Debiopharm Innovation Fund will be mutually beneficial. Gibbs, through the investment in Whitelab Genomics, looks forward to learning from the company's leaders to deepen their understanding of genomic medicine and in-silico approaches to drug development. Del Bourgo sees Debiopharm's pharmaceutical industry expertise as an asset to the start-up as it expands its partnerships with new and international customers.
"In the next five years, I think this field is going to grow dramatically to address the unmet clinical needs of today. It can be life-changing for patients."
Harnessing the potential of data and technology to improve outcomes for patients
The field of genomic medicine is facing an exciting period of growth, fuelled by scientific and technological innovation. Just as mRNA and COVID-19 showed the world that it's possible to develop vaccines much faster, Del Bourgo explains, AI can help us develop new genomic medicines in a more efficient way. When the right data and technologies are used, it doesn't need to take decades and billions of dollars to improve or save the lives of those with life threatening conditions.
But the work doesn't stop here; there's much more to be done to deliver new medicines to patients. Del Bourgo expects lots more data- and tech-driven innovation to come, and, following three years of team and platform building, he and Gibbs believe Whitelab Genomics is well-positioned to offer new value to life sciences partners and patients.
"There is more data to use, more data to create, and more models to design to make breakthrough therapies affordable and accessible for patients and healthcare systems," Del Bourgo says.
"In the next five years, I think this field is going to grow dramatically to address the unmet clinical needs of today," he continues. "It can be life-changing for patients."
About the interviewees

David Del Bourgo is the CEO and co-founder of Whitelab Genomics. He has over 20 years' experience in the growth of digital, biotech, and healthcare companies, including in marketing, sales, and business development leadership roles at Genomic Vision, Theraclion, Orbotech, and GE Healthcare. Del Bourgo holds an MBA from the University of Chicago School of Business and a Master of Science in bioengineering from the Université de Technologie de Compiegne (see more on LinkedIn).

Dr. Tom Gibbs is an investment director at Debiopharm Innovation Fund S.A. Gibbs received his BSc in Applied Biology from the University of Wales Institute of Science and Technology, and earned his Ph.D. in Microbial Genetics at the University of Warwick. He has spent more than two decades in the commercialisation of life science technologies, split equally between the pharmaceutical industry and scientific tool developers. He has been responsible for a wide range of activities including quality assurance, operations, late-stage product development and marketing, and increasingly business development. Gibbs has broad experience in both start-ups (Cytion, Covalys, Med Discovery) and more established companies (Delta Biotechnology, Molecular Devices, Debiopharm) in Europe and the USA. He joined Debiopharm International S.A. in 2012 (see more on LinkedIn).

Renaud Poulard is partner within the Venture Capital team at Omnes Capital. He began his career in 1991 in the SAGEM group in the Telecom and Defence sectors where he worked for nearly 10 years in Research and Development projects. After an MBA at INSEAD in 2000, he joined the world of venture capital in the Seventures fund as a partner, then Omnes Capital in 2005. He is mainly interested in the electronics and telecommunications sectors. Poulard has made more than 20 investments and seven disposals, including Erenis (sold to SFR – May 2007), Bizanga (sold to Cloudmark Inc – June 2010), 3D+ (sold to Heico Corp – April 2011), Envivio (IPO in Nasdaq – April 2012). He currently sits on the board of Scality, Nanomakers, EyeTechCare, and Splio. Poulard is an engineer graduated from the Ecole Supérieure d'Optique and holds an MBA from INSEAD (see more on LinkedIn).
About Whitelab Genomics

Whitelab Genomics operates a proprietary AI platform to accelerate the development of DNA and RNA-based therapies, also known as genomic therapies. Founded in 2019, Whitelab has contracted with key biotech and pharma players in the genomic medicine space. For more information, please visit www.whitelabgx.com or follow @WhiteLabG on Twitter.
About Debiopharm Innovation Fund

Debiopharm Innovation Fund, the strategic investment arm of Swiss biopharmaceutical company Debiopharm, provides strategic funding and guidance for companies with an ambition to improve the patient journey and re-imagine how clinical trials are conducted, along with companies offering digital platforms that support cutting-edge drug technologies. Since 2017, Debiopharm has invested in 14 digital health companies, typically leading the investment rounds.
For more information, please visit www.debiopharm.com/digital-health/ or follow @DebiopharmFund on Twitter.
About Omnes Capital
Omnes is a major player in private equity and infrastructure. With more than €5 billion in assets under management, Omnes provides companies with the equity capital they need to grow through its three core businesses: Venture Capital, Expansion Capital, and LBO and Infrastructure. Omnes is 100% owned by its employees. Omnes is committed to ESG issues. The company has created the Omnes Foundation in favour of children and youth. It is a signatory of the United Nations Principles for Responsible Investment (PRI). For more information, please visit www.omnescapital.com or follow @OmnesCapital on Twitter.