From promise to practice: immuno-oncology in action – the new frontier in cancer treatment
Debates & Insight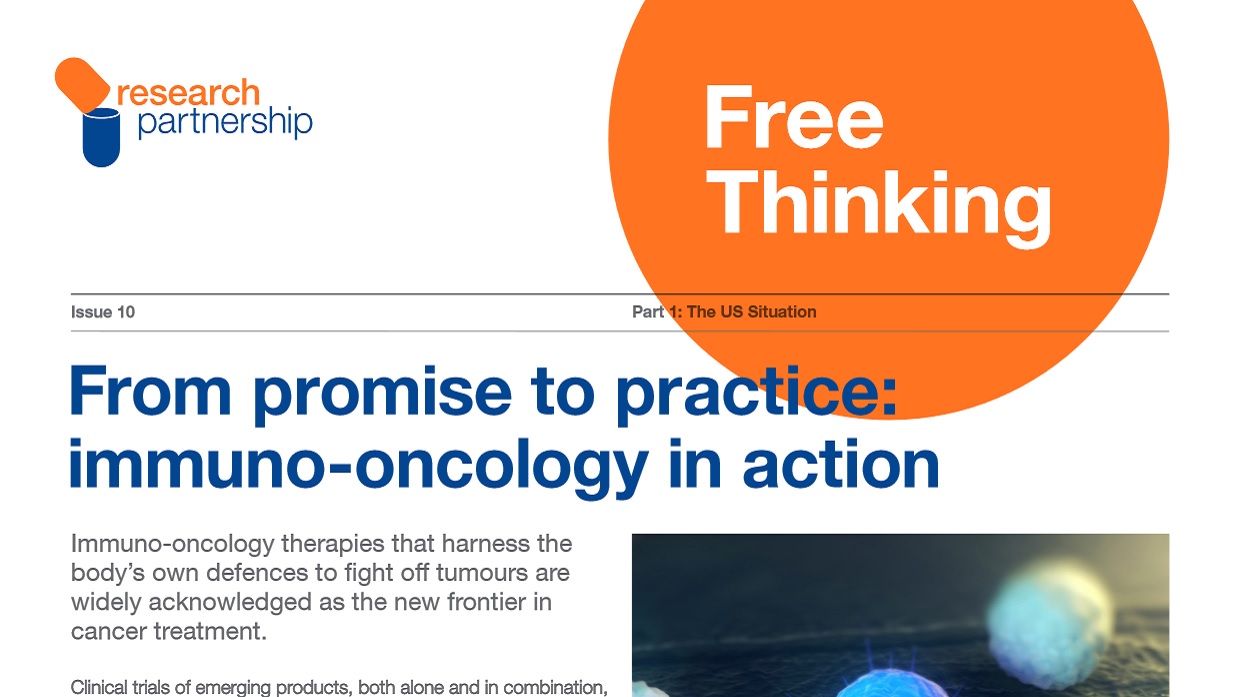 Immuno-oncology therapies that harness the body's own defences to fight off tumours are widely acknowledged as the new frontier in cancer treatment.
Clinical trials of emerging products, both alone and in combination, have delivered impressive evidence of improvements in durability and endpoints such as progression-free survival, and even overall survival.
R&D pipelines are stuffed with immuno-oncology prospects across a wide range of indications.
To date, only a few immuno-oncology products have actually reached the market though.
Two of them target the anti PD-1/ PD-L1 pathway where much of the interest in immuno-oncology is currently invested.
Research Partnership spoke to key opinion leaders and payers in the US and EU to find out how the new immunotherapy products are faring clinically and financially. In this white paper, the current situation in the US is discussed, looking at:
The anti PD-1 products currently available
The market potential for these products
Pricing issues and other barriers
Product selection by patient segmentation
Treatment algorithm
Dosing issues
Market access
Please click the button below to obtain your free copy of the whitepaper.