Why we need to support healthcare's vital acceleration
Market Access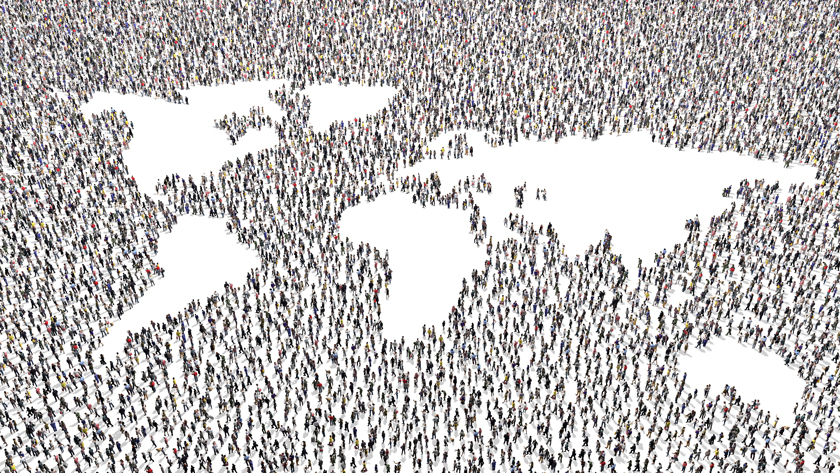 What do I mean by vital acceleration? With the population ageing, the need for healthcare is growing fast: between 2015 and 2050, the proportion of the world's population over 60 years old will nearly double from 12% to 22%, according to the World Health Organization. Keeping our elderly population healthy will prove a major challenge in years to come. Not only will they need new treatments, but these must also be delivered in affordable ways. That's what is relentlessly driving industry growth, as well as spurring innovation and efficiency.
And that is just one side of the story. Think about recent technological breakthroughs such as mRNA vaccines and the potential for mRNA-based therapeutics, or the recent ramp up in vaccine production facilities - to name just a few examples.
This growth is translating into an expansion of healthcare's industrial manufacturing base and infrastructure, and the challenge here is to expand in ways that are carbon neutral. Indeed, it's said that healthcare is ESG by nature, and we have a duty to support an industry that will be even more important for health and wellbeing in years to come.
Therefore, to assist healthcare's vital acceleration, Societe Generale has designated it one of four priority sectors. The rapid pace of growth and change means healthcare companies need our services, such as access to finance and capital markets, or strategic mergers and acquisitions advice.
Let me explain our four reasons for making healthcare a priority in greater detail:
Firstly, healthcare's historic acceleration means investments, both public and private, and revenues are likely to grow steadily. While global health spending per capita was about US$1,100 in 2018, this is forecast to rise to US$1,700 by 2026, outpacing GDP growth over the same period. The acceleration of population ageing and changing lifestyle trends are the main drivers, as an ever-greater proportion of income will be spent on staying well. But spending per capita is also rising simply because people around the world are becoming wealthier. On top of that, relentless innovation is improving treatments and medical devices, bringing new opportunities to fight illness and disability. Take cancer, for example: precision medicine means that people now have far longer life expectancy and better chances of healing.
Secondly, pressure on healthcare spending is leading to greater consolidation. With more healthcare required, and governments struggling to pay, there's pressure to become more efficient and consolidate. Mergers and acquisitions are contributing to consolidation, with about 2,600 healthcare deals globally in 2022, up from 1,500 in 2016. Attracted by healthcare's steady and rising revenues, financial investors made 55% of 2022's acquisitions, up from 43% in 2016. The trend to increasingly outsource essential services to private operators, and for many large companies to spin off divisions so that they can focus on core activities, has created opportunities for private equity to invest into healthcare. Moreover, new types of investors are emerging that have not traditionally invested in healthcare in the past. For instance, infrastructure funds have started to acquire nursing homes, hospitals, and laboratories under their social infrastructure investment strategies. Overall, the industry is steadily becoming more consolidated and is likely to continue to do so. In pharma, for instance, the global top 20 companies accounted for only about 35% market share in 1981, yet this figure had jumped to 65% by 2022.
Thirdly, digitalisation is aiding efficiency and patient centricity, with healthcare set to become a hybrid of physical and digital in years to come. The Covid-19 pandemic made healthcare professionals focus on digital medicine, as they sought to treat patients remotely. But this was just the tip of the iceberg. The huge pressure on healthcare systems as populations grow and age will drive continued innovation in the sector, with parties increasingly exploring the benefits of cloud computing or artificial intelligence across the whole healthcare ecosystem. For instance, these technologies act as key enablers in telehealth, e-prescriptions, the use of robots for simple operations, and smart hospitals. Some of these innovations did not even exist a few years ago, yet they are rapidly becoming established in healthcare systems looking to be more innovative. Increasingly, they will enhance the patient's experience, convenience, and access to healthcare, while also significantly improving outcomes, as healthcare providers introduce more personalised and data-driven approaches to the treatment of patients. In a few decades from now, we will likely see an entirely hybrid model of physical and digital health.
Fourthly, while the sector's mission is protecting health and ensuring access to affordable healthcare, it's contributing to the climate crisis and therefore has a role in resolving it. Having extensive manufacturing facilities and related infrastructure for providers and manufacturers, the industry emits 4.4% of global CO2, according to a 2019 analysis by Health Care Without Harm together with Arup. We can incentivise healthcare companies to reduce emissions by either providing sustainable financing instruments that link the cost of finance to cutting emissions or by helping to finance green projects. From an ESG perspective, healthcare companies are also seeking to improve access to their products and services in emerging markets. Again, we can help them to do so by linking the cost of finance to distribution in these countries.
Taken together, these four factors are driving fundamental change in healthcare as it becomes even more central to the wellbeing of society. The next few decades will be a time of accelerated growth and consolidation, with digital innovation leading to greater efficiency and better treatments. At the same time, the industry will need to contribute to emission reduction targets and carbon neutrality objectives, and ensure that healthcare remains accessible and affordable across the globe.
I feel lucky to work in a sector that's going through such an exciting time and am privileged to have been a healthcare specialist all my life. I am convinced that the future of healthcare continues to be very promising and will bring tremendous opportunities. It is also rewarding for Societe Generale to support companies developing innovative drugs, more efficient services, and better devices. Over the past 50 years, the sector has made humans far healthier and I expect even greater progress in the years to come, which is good for both business and our society.
About the author

Jesus Carrasco Abad Global Head of Healthcare and Head of Industry Groups, Societe Generale.