UK biotech round-up: Autolus joins CAR-T race, Horizon's new CRISPR tech, Allergy Therapeutics' grass gambit
Views & Analysis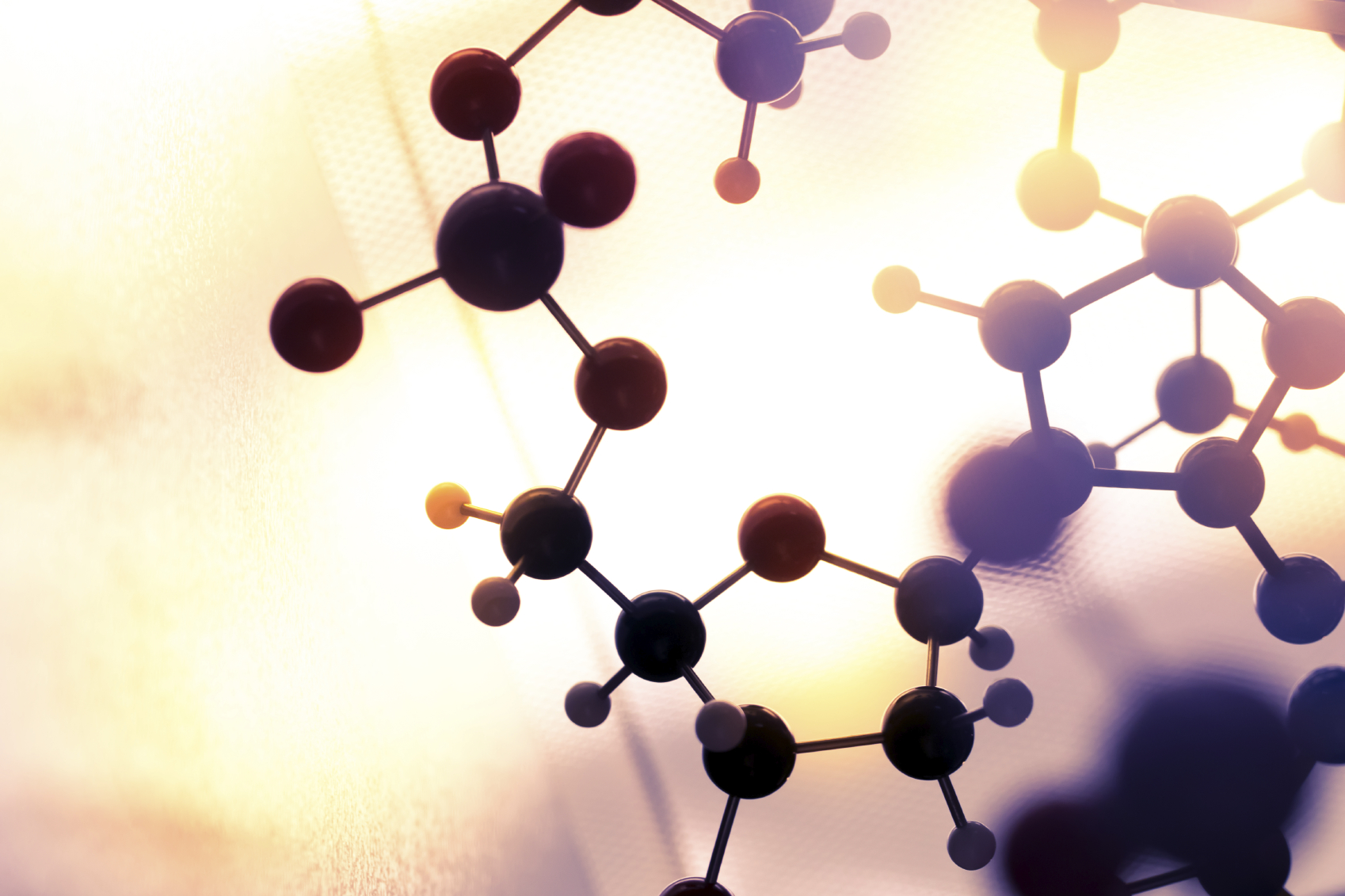 Three small, innovative firms demonstrate the diversity and promise of the UK bioscience sector.
While there remains uncertainty about what Brexit will hold for life sciences, UK biotech, specialist pharma and drug discovery specialists are forging ahead in their respective fields, with three significant announcements made today.
While this field remains high-risk, and lacking in the investor funding levels seen in the US, optimism about the sector is nevertheless running high.
As excitement around CAR-T drugs builds, a new UK biotech company Autolus has joined the field with its own next-generation therapy.
Novartis achieved a major milestone with the FDA approval of the first ever CAR-T drug Kymriah last month, which is set to transform the treatment of patients under 25 years of age with refractory B-cell precursor acute lymphoblastic leukaemia (ALL).
Kymriah is in the first generation of CAR-Ts that targets CD19, but the field is moving swiftly on to the next generation of drugs, which could prove more effective and safe.
London-headquartered Autolus announced today the first dosing of its agent, dual-targeted Chimeric Antigen Receptor (CAR) in patients with relapsed/refractory multiple myeloma.
AUTO2 is a chimeric antigen receptor T-cell (CAR-T cell) therapy that targets both B-cell maturation antigen (BCMA) and transmembrane activator and calcium modulator and cyclophilin ligand interactor (TACI).
There are numerous other BCMA-targeting CAR-Ts in development with Bluebird Bio and Celgene, plus Novartis, also studying this class in multiple myeloma.
However Autolus says its agent is the first dual-acting CAR-T to target myeloma.
The company's APRIL trial is a dose-escalation phase 1/2 study, and the second part is an expansion phase where patients receive AUTO2 to further evaluate the safety, tolerability and clinical activity at this recommended dose.
Dr Jesus G Berdeja, director of myeloma research and senior investigator, haematologic malignancies, at the Sarah Cannon Research Institute in London, said:
"BCMA CAR-T cell therapies have shown considerable promise in early clinical studies. A dual-targeted approach may minimise the risk for antigen negative escape and extend CAR-T treatment to patients with low density of BCMA antigen on the surface their cancer cells."
[caption id="attachment_31821" align="alignnone" width="180"]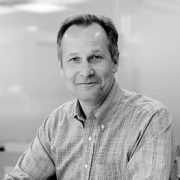 Dr Christian Itin[/caption]
Dr Christian Itin, Autolus' chief executive, added:"Breaking the defence mechanisms of cancers against T-cells is key to unlocking the curative potential of CAR-T cell therapies.
"AUTO2 is a first example of Autolus' approach to specifically re-programme the patient's own T-cells to minimise the risk of the cancer cells escaping treatment. With the start of the APRIL study we have transitioned to a clinical-stage company; an important step on our path to build a fully-integrated autologous CAR-T cell company with a portfolio of differentiated therapies for the treatment of patients with cancer."
The company has also launched studies of AUTO3, another dual-acting CAR-T, which targets both CD19 and CD22, two antigens expressed by cancer cells in B-cell leukaemia and lymphoma.
Similarly, these will be tested in dose-escalation phase 1/2 studies but in paediatric Acute Lymphocytic Leukaemia (ALL) and adult Diffuse Large B-Cell Lymphoma (DLBCL), the same fields which Novartis is targeting with Kymriah.
Autolus is a spin-out from London's University College London, having been launched three years ago. It has raised £70 million in funding from two newly-floated UK biotech investment funds, Syncona and Arix, as well as Neil Woodford's Woodford Patient Capital Trust.
The company's three clinical trials are expected to involve around 250 patients and to be completed by late 2021. Like the PD-1/PD-L1 immunotherapy field, CAR-Ts look likely to evolve at a breakneck speed, with plenty of surprises along the way, and picking future winners from the field is a hard task.
Horizon Discovery launches first-to-market CRISPR screening
The UK bioscience sector is also developing a handful of companies tipped to be world leaders in cutting-edge drug discovery, development and manufacturing services.
In drug discovery, Cambridge-based Horizon Discovery is growing fast, thanks to its world-leading position in gene-editing and gene modulation technologies.
The company works with pharma and biotech companies to design and engineer cells using its translational genomics platform, including the well-known CRISPR and RNAi approaches.
A global leader in gene editing and gene modulation technologies, Horizon has announced that it has expanded its functional genomic screening portfolio to include first-to-market CRISPRi (interference) and CRISPRa (activation) screening services.
There are some biological studies for which existing CRISPR knockout screens are not appropriate, but Horizon says its new screening platform broadens the range of possible studies.
This is because it can reduce or increase, rather than completely eliminating, gene expression. This allows drug discovery teams to address critical gaps in target ID and validation as they work to develop novel and more effective drug therapies.
The company says a combination of the CRISPRi and CRISPRa screening methods can reveal 'switch'-like genes that display opposing effects when activated or inhibited in the presence of the drug of interest. It states that this functionality brings "the prospect of unambiguous target discovery closer".
Horizon's research and drug discovery tools cover three areas: the development of personalised medicine and associated companion diagnostics; novel cancer immunotherapies; and cell and gene therapies.
The company says it is on track to achieve 2017 revenue target in the £30 million - £33 million range, but it is yet to make a profit.
The company acquired GE Healthcare Dharmacon for $85 million in August, bolstering its gene-editing capabilities. It subsequently raised £80 million through an over-subscribed placing of shares. It has also decided to close its site in Vienna, Austria by the end of 2017, consolidating its cell line manufacturing capabilities into Horizon's UK-based in vitro Centre of Excellence.
Horizon could see a major burst of revenues in the future from royalties and milestones when drugs it has helped develop hit the market.
One UK rival which is already in this position is Oxford BioMedica, which has provided the LentiVector platform gene delivery system used in Novartis' Kymriah.
Allergy Therapeutics: $2 billion grass allergy market nothing to sneeze at
Spun out of Smith Kline Beecham in 1999, Allergy Therapeutics is headquartered in Worthing in southern England, and specialises in allergy vaccines.
The company saw a big increase in sales of its Pollinex product this year, which vaccinates patients against pollen allergy.
Looking to build on this success,  it has today announced that its phase 2 clinical trial investigating the dosing of PQ Grass has received clinical trial application (CTA) approval.
PQ Grass is a subcutaneously-injected product with the potential to cure grass pollen-induced allergic rhinitis, and could tap into a huge market if it proves effective.
The company says it estimates that the all-important US market is worth $2 billion, and it believes PQ Grass could achieve potential peak annual sales of $300 million. If approved, the product will be the first registered subcutaneous immunotherapy product in the US.
The phase 2 trial is expected to begin shortly, and will take place in Germany, Poland and Austria, enrolling around 440 patients.
The results of the trial are expected in the second half of 2018, proceeding to late-stage trials if this provides encouraging indicators.
[caption id="attachment_31822" align="alignnone" width="173"]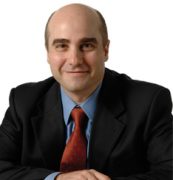 Manuel Llobet[/caption]
Manuel Llobet, chief executive of Allergy Therapeutics, commented: "This revised phase 2 trial will prepare the ground for entry in to the high-value US market in which PQ Grass has the potential to become a convenient, best-in-class, ultra-short course subcutaneous immunotherapy. We look forward to reporting headline data next year as we advance this product."
However, as everyone in the sector knows, biotech drug development can be a precarious, unpredictable business. Allergy Therapeutics' rival Circassia blew up spectacularly earlier this year after its much-fancied lead candidates failed to show efficacy in allergies.
Allergy Therapeutics has an advantage in already having solid revenues. It's most highly-anticipated programme is a peanut allergy vaccine which has the potential to be a blockbuster. Peanut allergy affects around 1-2% of people in Western countries, but can prove fatal, and there is currently no established or safe treatment.