To you it's a document; to me it's my life
Views & Analysis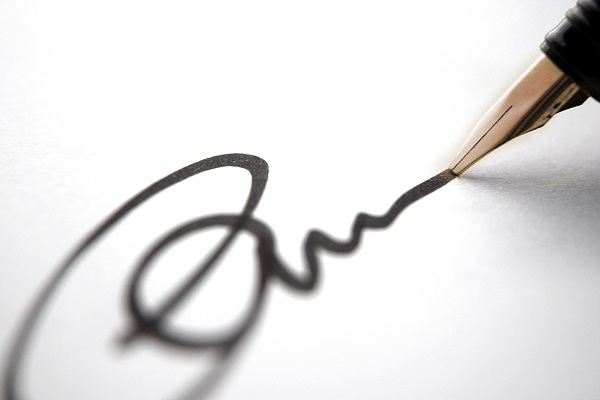 Proactive and included patients can help clinical trial retention as well as providing more accurate results. Jae Chung relates the story of one cancer patient who took the initiative to ensure his treatment went ahead.
TJ Sharpe is an ordinary man with an extraordinary story. Faced with the prospect of a Stage IV melanoma diagnosis in 2012, he vowed to never give up, determined to see his two young children grow up with a father. Working with his oncology team, TJ identified the best possible treatment option, which, at the time, came in the form of a promising immunotherapy clinical trial nearly four hours away from his home.
After packing up his family and relocating to Tampa, he learned that the trial was delayed due to a pending signature on a clinical trial agreement (CTA).
TJ's new oncologist suggested that he may have to consider 'plan B', as time was not on his side. Determined not to let a document sitting on someone's desk obstruct a potentially life-saving treatment for him and other patients in the study, TJ took action.
After a long process, which involved contacting the trial sponsor, finding the right person, and telling his story, the study team resolved the startup hurdle and TJ received treatment.
His journey required participation in a second clinical trial, but today TJ is in remission and healthier than ever. He is also a patient advocate for clinical research, and a constant reminder of why pharma conducts research.
Anyone who has been involved in a clinical research study team knows how challenging the day-to-day operations can be. Protocols are increasingly complex, and studies ever more global, spanning multiple countries and cultures. Research conducted by the Tufts Center for the Study of Drug Development (Tufts CSDD) during the past 15 years has demonstrated that, compared to 10 years ago, protocols have more endpoints, procedures, eligibility criteria, case report form (CRF) pages, amendments and investigative sites.
To give a sense of the scale, a recent report estimates that the average study protocol now includes 13 endpoints, 167 procedures, 35 inclusion and exclusion criteria, and requirements for 11 site visits per patient over a 175-day period. With this level of operational complexity, it is easy to see why we get lost in the details of execution and associated business processes.
Often when we think about inefficiencies in the clinical trial process, we focus on the role of the sponsor or contract research organisation (CRO), a particular aspect of the value chain, or new technologies that promote data sharing and faster decision making.
While these are critical aspects that drive day-to-day operations, TJ's story is a reminder that there is another aspect of the value chain that we may be neglecting: the patient side.
Clinical trials simply cannot happen without patients. In study startup, we often talk about patient enrolment targets, recruiting strategies, and the like, in abstract terms. We look at the data and consider aggregate numbers that drive decision making. For example, a study may target a particular investigator or site based on the principal investigator's (PI) research, or availability of patients at that location. But is this from a patient-centric perspective, or more from a site-centric perspective? There is a lot of hype about patient centricity, but TJ's story challenges us to think more carefully about what this means in practice.
The fact that TJ contacted the research study sponsor directly is an uncommon practice, but should it be? Should we make it easier for prospective participants to engage with them before, during and after the study?
Become the patient
It makes sense to think about the whole process from the patient side: I am a patient with a devastating disease, let's say an advanced cancer with a particular genotype that has been characterised. My physician informs me that there are a handful of clinical studies to consider – two for targeted therapies and another that offers an immunotherapy. There is also a Food and Drug Administration (FDA)-approved medication, which may be available as an off-label option.
My doctor is leaning towards the immunotherapy option that is in phase 1, but gives me the final choice. So how do I go about making that decision? Are there other clinical trials coming up that my physician does not know about? Where do I go next? How do I know which trials are available, where they are, the study status, eligibility criteria, and so on?
The reality is that the 'main' clinical trial finder at ClinicalTrials.gov is difficult to navigate for an average patient. The good news is that sources are emerging that are designed to match clinical trial participants to studies and address this major issue, including trial finders on other websites that may be more patient friendly and easy to use. For example, ClinicalConnection connects researchers and patients. It has a trial finder, and people can join the site and receive notifications when trials become available. There are many others, including the Cancer Research Institute, SmartPatients and CureClick. Some of them even offer a helpline or specialist navigators who help patients through the process.
Taking it a step further, what if the patient could consult with the study sponsor directly to get another data point and find out if they have done any comparative studies, even in animals?
Sponsor benefits
How does the sponsor benefit from such a patient-centric focus? First of all, it really takes engagement to the next level, in which informed patients are highly engaged people who are more likely to comply with requirements, such as completing patient reported outcome questionnaires and attending follow-up visits. That leads to better data integrity. Not only that, it could improve the number and diversity of enrolments, which is seen increasingly as a major issue in clinical research. One notable example was recently published by researchers at Harvard Medical School, whose research showed that, over the last decade, genetic testing may have disproportionately misdiagnosed hypertrophic cardiomyopathy (HCM) in black Americans owing to lack of diversity in genetic studies. Recognising the importance of the issue, the FDA has become a strong advocate for increased diversity in clinical research. In fact, it dubbed 2016 'The Year of Diversity in Clinical Trials', part of a coordinated campaign designed to increase the diversity of patient populations participating in clinical trials and eliminate potential bias or erroneous trial outcomes.
Are there other potential upsides? If a patient engages with a sponsor, even if they decide to forgo participation in that particular study, they may become a potential candidate for a future study – perhaps in a later phase, or for an entirely different one. Beyond study startup, engaging the patient directly could have other benefits. What if you could invite patients to share their experiences with each other as part of the study, via a closed, secure social media channel and also submit questions to the sponsor? This could be another valuable data source and potential resource for mining trends that can be compared with endpoint information.
The end result? Turning focus towards a true patient perspective gives us ways to think about innovative solutions for accelerating clinical research, at a time when the stakes are higher than ever for patients. TJ, and patients like him, may just hold the key to unlocking the next frontier in clinical research.
Follow TJ's story at www.philly.com/patient1/
About the author:
Jae Chung is the founder and president of goBalto. A startup evangelist, he works with Rock Health to mentor healthcare technology startups. Previously he co-founded biopharmaceutical manufacturing company Celltrion, and was a strategy consultant with McKinsey & Co. In 2013 he was recognised as a FierceBiotechIT Top-10 Techie and in 2010 was awarded the Bio-IT World Judges' Prize for Technology Innovation.
He has an MBA from New York University and holds a CPA.
Read more on patient centricity in the upcoming edition of pharmaphorum's Deep Dive: Patient centricity magazine. Sign up now to ensure you receive your complimentary copy as soon as it is published.
Read the previous editions, Deep Dive: Market Access and Deep Dive: Digital.