The Pandemic Treaty and the opportunity to end 'vaccine apartheid'
Sales & Marketing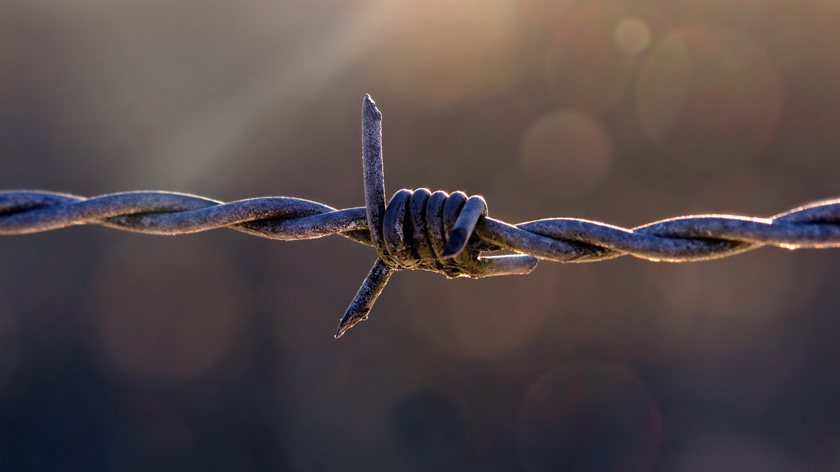 Ben Hargreaves discovers why some have referred to the distribution of COVID-19 vaccines and treatments as a form of apartheid. Further, with a pandemic treaty in development, there are reasons to believe that many countries and the WHO want to see a more equitable distribution of medical products for future pandemics.
The world was caught unprepared for the global pandemic that struck in 2020. There are now efforts to ensure that the same is not allowed to happen again. Currently, there are on-going discussions regarding an international pandemic treaty to rectify some of the faults that were observed during the reaction to COVID-19. The negotiations over the treaty are being hosted through the World Health Organization (WHO), with plans to officially adopt a binding agreement sealed by the United Nations health agency's member countries in May 2024.
There are already rules that dictate how countries should react against public health events that have the potential to traverse country borders, through the International Health Regulations. However, the scale of the pandemic has forced action to revise and improve upon this framework in order to react faster to future global health threats, and to ensure that such a reaction provides a more equitable response.
Vaccine access for a price
One of the major criticisms levelled against the international pandemic response was the lack of cooperation and coordination to ensure that middle- and lower-income countries received access to vaccines at a similar rate to higher-income countries. The UN Special Rapporteur on contemporary forms of racism, E. Tendayi Achium, labelled the response by the global community as a form of "vaccine apartheid," a suggestion echoed by the organisation's director general.
Achium outlined that, as of June 2022, over 72% of people in high-income countries had been vaccinated with at least one dose of a COVID-19 vaccine, while only 17% of people in low-income countries could say the same. She continued to say that the stockpiling of vaccines and treatments in richer nations had left other nations without access to lifesaving medicine.
Explaining how the situation could be understood as apartheid, Achium stated, "Because those most harmed by vaccine apartheid are racially marginalised peoples, unequal access to COVID-19 vaccines and treatments within and between nations is undeniably an issue of racial injustice."
Compounding the situation to understand how such an outcome was allowed to occur is the fact that many deals between government and pharmaceutical companies selling the treatments and vaccines were agreed under terms of confidentiality. As well as treatments, the early stages of the pandemic were also marked by a lack of basic equipment, including masks and ventilators, which led to controversial deals to secure supply.
Reacting faster
There is hope for greater sharing of data in the early stages of a potential pandemic event. Years after the origin of COVID-19 was pinpointed to be in China, a comprehensive and open investigation to learn about how the virus emerged has not occurred. The early days of the infectious disease were also marked by attempts to shut down warnings from professionals about its spread, such as in the high profile case of Li Wenliang.
During a recent address at a conference on the lessons learned from COVID-19, the WHO regional director for Europe, Hans Kluge, outlined a global target for an approach called 7-1-7, which he noted had received 'significant interest'. The aim of this initiative is to speed up the response to potential threats.
The proposal is as follows: "Every suspected outbreak is identified within seven days of emergence, reported to public health authorities with initiation of investigation and response efforts within one day, and effectively responded to – as defined by objective benchmarks – within seven days," Kluge said.
Industry and future pandemics
According to the pandemic treaty draft, the principal effort of the potential agreement is to commit countries to equitable access to pandemics products. Of significant interest to the pharma industry are the suggestions in the draft text that money granted for research on infectious diseases could include specifications on how eventual products could be marketed. This could mean that the pharma companies would need to disclose pricing and contractual terms for pandemic products, as well as mechanisms to transfer technology and expertise.
The industry has so far resisted demands for the sharing of intellectual property (IP) around products developed to counter the pandemic. Calls have been made to allow lower-income countries to manufacture their own versions of vaccines or treatments, if they are unable to afford to buy the treatments. In response, some companies, such as Pfizer, have made commitments to sell products to the countries at non-profit prices.
The draft text includes a call for "rapid, regular, and timely" sharing of data on pathogens and genetic sequences, alongside a "comprehensive system for access and benefit sharing." The first instance would be of benefit to the industry, allowing it to begin work on any potential vaccine or treatment quicker to rapidly develop countermeasures. However, if the data was tied to then sharing the IP over such developed therapies, the industry has made it clear that it opposes such measures.
The European Federation of Pharmaceutical Industries and Associations' Nathalie Moll, director general of the industry body, stated: "Compulsory licensing negates any incentive to invest in medical innovation for COVID-19 at a time when citizens across Europe, across the world, are looking to the life-science community to find the answers to the coronavirus crisis. It is not just about COVID-19, compulsory licensing would remove any incentive for investing in new technologies that could be used to fight future pandemics."
In response to the draft pandemic treaty text, the People's Vaccine, a coalition of organisations and networks that is campaigning to make a vaccine available free of charge to everyone, called for IP to be waived for future products developed against pandemics. In particular, the organisation highlighted that the treaty "gives world leaders a chance to prevent this inequality through increasing the pharmaceutical manufacturing capacity of developing countries and sharing of technology and knowhow."
The discussions over the treaty are set to continue for some time. The next official step will be to deliver a progress report to the 76th World Health Assembly in 2023, which will convene in May. In a recent meeting at the beginning of December, Tedros Adhanom Ghebreyesus, director-general of the WHO, urged those involved not to lose the opportunity to influence future pandemics:
"The conceptual zero-draft that your bureau has developed is a true reflection of the aspirations for a different paradigm for strengthening pandemic prevention, preparedness, response and recovery […] As we move to a new phase of this process, I urge you to maintain momentum."