The next generation of immunotherapy? Innate Pharma targets NK cells
Clinical-stage oncology biotech Innate Pharma is on a mission to harness the power of natural killer cells to fight cancer. Catherine Longworth spoke to CEO Mondher Mahjoubi to find out the science behind this next generation of immunotherapies. 
Founded in 1999, Marseille-based company Innate Pharma is on a mission to develop immunotherapies that take advantage of the body's innate immune system.
"The company was built 20 years ago on a very simple, but at the same time challenging principle of boosting innate immunity because that's the first line of defense," CEO Mondher Mahjoubi tells pharmaphorum.
An oncologist by background, Mahjoubi discovered Innate Pharma during his career at AstraZeneca where he led its oncology therapy franchise.
"Back in 2015, AZ built the first partnership with these companies through the acquisition of the rights to develop and commercialise monalizumab, our lead assay targeting NKG2A," says Mahjoubi. "I remember talking to my colleagues at AstraZeneca and MedImmune and they were all impressed by the quality of the science and people working at Innate Pharma."
The company's scientific approach focuses on understanding the biology of natural killer (NK) cells. "We connect NK cells with tumor cells so they can destroy cancer cells, but at the same time, release all sorts of cytokines that help other cells of the innate system to lead a reaction on T cells," Mahjoubi explains.
"In other words, when you are at war, you send your special forces first to clean the ground and open the way for your army to come in. We think of the NK cells in the same way – they go first to destroy cancer cells, but at the same time, improve the deliverable T cells through."
The cytokine release prompts T-cells so they can translate that first innate immune response into a long-lasting adaptive immune response.
"That's what is most exciting about all this," says Mahjoubi. "The quality of the science led us to really focus on key mechanisms and pathways in innate immunity."
Since its formation, Innate Pharma has formed major partnerships across academia and biopharma such as Novo Nordisk, BMS, AstraZeneca and Sanofi. "These partnerships on one hand validated our science, but also represented an important revenue stream, so we could reinvest in our pipeline," says Mahjoubi.
The jewel in the company's portfolio is lacutamab, a first-in-class anti-KIR3DL2 humanised cytotoxicity-inducing antibody, which is currently in clinical trials for treatment of cutaneous T-cell lymphoma (CTCL), an orphan disease. The assay targets specific tumor antigens expressed on the surface of cells for non-Hodgkin lymphoma – namely T-cell lymphoma.
"It's interesting because not only have we been able to identify the immune biomarker of one of the most difficult-to-treat forms of non-Hodgkin lymphoma, but we have been able to develop an antibody that specifically targets that tumor antigen," explains Mahjoubi. "It basically translates into tumor shrinkage, through a very simple cytotoxicity effect that brings the NK cells into the tumor bed to kill the cancer cells."
The main clinical candidate
Lacutamab is currently being tested in Phase 1 and 2 trials, including for one of the most difficult-to-treat forms of cutaneous T-cell lymphoma, Sézary syndrome.
"This is a very rare orphan disease, where basically 90% of the patients express the target. We are really working on a prototype indication, the proof of concept that when you have the target, it works."
Data from Innate Pharma's Phase 1 study was presented and accepted by the FDA and EMA for fast-track designation in the US and PRIME designation in Europe. The designation will enable Innate Pharma to accelerate the development of the drug as a single agent for a very specific subgroup of Sézary syndrome patients.
The company is now focusing on a streamlined development strategy, to expand the number of indications to other form of cutaneous T-cell lymphoma, including mycosis fungoides (MF), a larger form of cutaneous T-cell lymphoma.
In February 2021, the company reached key milestones in an ongoing clinical trial testing the efficacy in MF. "The signal of activity was observed before 100% of the patients were recruited. Only 50% of the patients were recruited. Yet, we reached that pre-specified number of responses, which is a good sign for us to expand the clinical development then and treat more patients, so we have a larger database."
The trial is ongoing, and data is expected to be presented later this year. "The level of activity seen in the programme prompted the FDA to help us find a way to bring this medicine as fast as possible to patients," says Mahjoubi. "Of course, the plan is to expand in other indications and other forms of T-cell lymphomas."
Although Sézary syndrome impacts a small patient population, more than 90% of patients express KIR3DL2, a coinhibitory receptor on Sézary syndrome malignant T cells that promotes resistance to activation-induced cell death.
"In our trial, we observed that about nine out of ten patients benefit from the treatment in one way or the other. Some of them have a dramatic tumor shrinkage. All in all, nine out of tenpatients improve their quality of life. They also have a significant reduction in pruritus [an unpleasant sensation of the skin that provokes the urge to scratch.]  This is one of the most distressing symptoms for Sézary syndrome patients and has even sadly caused some to commit suicide."
A new generation of immunotherapy
For Mahjoubi, Innate Pharma's therapies mark the dawn of a new generation of immunotherapy agents.
"For the last 10 years, I think immunotherapy has delivered a lot, but it has essentially been a T-cell-centric approach. It's all been about boosting T cells by blocking the PD-1/PD-L1 axis. Yet, not all the patients, as you know, benefit from this treatment. Most of the patients who respond to PD-1/PD-L1 blockers relapse, so there is a high unmet medical need still there. It's clearly the moment today to develop drugs that can improve that deliverable."
Earlier this year Innate Pharma struck a key collaboration with French biopharma giant Sanofi. "The idea is to prepare the preclinical package to start clinical development," says Mahjoubi. "Sanofi has an option for the second target we are working on. We are very excited because we are now seeing this concept translate into a product candidate that will soon enter the clinic and we believe that this candidate could be part of this second generation or new generation of immunotherapy agents."
And for Innate Pharma, these major commercial and clinical partnerships are just the beginning. "We have the ambition to continue to build on our strong foundation by forming new partnerships and collaborations. We will grow this company and make it a leader in the field of immuno-oncology by leveraging the existing momentum around the role that NK cells and innate immunity can play."
About the interviewee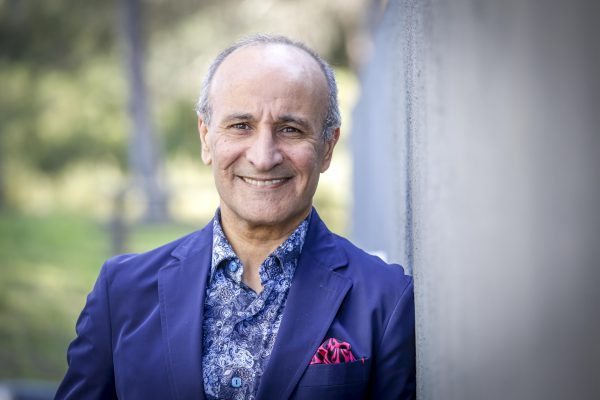 Mondher Mahjoubi is CEO and chairman of Innate Pharma. Prior to joining Innate, Mahjoubi led AstraZeneca's oncology therapy area franchise. He also served as the senior vice president of global product strategy at Genentech; before that, he held marketing and medical affairs roles at Roche, Mayne Pharma, Sanofi-Aventis and Rhone Poulenc Rorer. Mahjoubi is a medical oncologist trained at the Institut Gustave Roussy (Paris-Villejuif).