Taking patient engagement efforts beyond box-ticking
Patients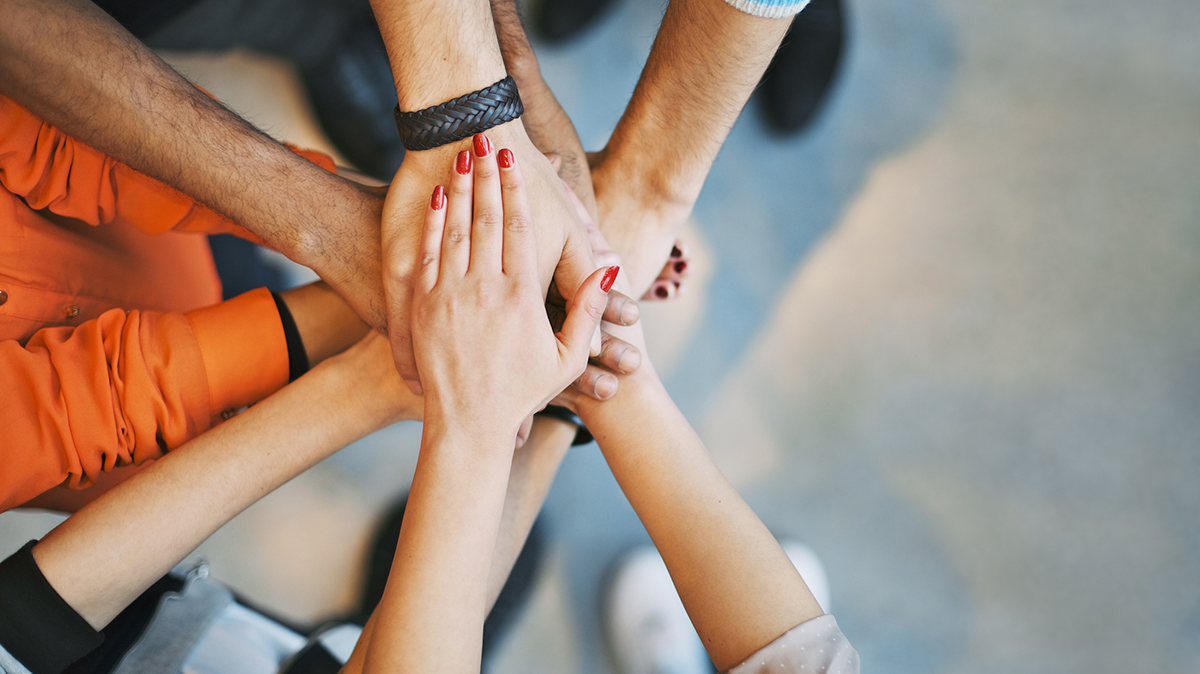 Most pharma and biopharma executives agree the patient voice should be at the centre of everything they do. But for many, it is a prospect that remains much easier said than done.
A lack of defined processes for the collection and sharing of insights across the drug development cycle has hampered the industry's good intentions and, in some cases, turned engagement into an empty box-ticking exercise.
But a new action-oriented approach, based on the established concept of customer experience mapping, could hold the key to changing all that – and to realising the true potential of patient centricity.
Recognising the needs and status quo deficiencies
While the pharmaceutical industry has traditionally viewed healthcare providers as their primary customers, the sector is in the process of a paradigm shift.
Organisations are increasingly aware that the needs and priorities of patients, rather than their doctors, should be their driving force. It stands to reason – products that reflect the needs of the people who take them are more likely to be valued, both by the people who take them and the regulators who approve them.
Cheryl Davis, president and founder of patient engagement consultancy Red Thred Solutions, says: "It isn't a good investment for companies to develop treatment options that patients can't or won't use.
"Therefore, it is essential companies understand the clinical outcomes that are meaningful to patients, and the quality-of-life trade-offs people are willing to make to achieve those outcomes."
As such, companies across the sector are actively working to integrate patient views into everything they do, from designing trials to producing patient and healthcare professional materials.
However, this data collection tends to be carried out in siloes on an ad-hoc basis, project-by-project basis. Individual departments will build their own patient advisory boards or conduct their own surveys depending on what they are working on.
Not only does this approach run the risk of duplicating efforts, but it also means information that could be invaluable to another part of the business does not get passed on.
Instead, companies are increasingly looking for ways to share all gathered insights across the whole organisation in a way that can be continually updated, validated, and evolved.
"The healthcare industry has to rationalise its patient engagement activities," adds Davis.
Mapping and managing the patient journey
One solution is adapting the concept of customer journey mapping and management to healthcare. The model allows pharma companies to consolidate the huge wealth of patient data they already have at their fingertips, and use it to build patient personas, or archetypes, and a patient journey map.
"Customer experience mapping works really well in other industries. By adapting the concept to healthcare, we can match business needs to patient community challenges in a consolidated manner," says Davis.
Through journey management systems, companies can then continually update this map, in real-time, by validating the archetypes against the outputs from new activities.
They can, for example, conduct regular patient surveys, with the newly collected data feeding into a "mood curve". This creates an open feedback loop that ensures the journey remains relevant and representative as time progresses.
In short, the solution takes all available data and presents teams with a full picture of the patient journey, as well as identifies where people are most likely to be experiencing difficulties.
The company can then use this information to prioritise their patient engagement activities. They may wish to design and deploy solutions themselves or to collaborate with partners, within the advocacy community or at research sites, for example, depending on the task in hand. The common thread, however, is that action is always driven by the patient experience.
All this means no more duplicated efforts or wasted insights. Every activity is included in the map and shared across brands and business functions. In addition, with continual validation through a wide breadth of recruitment methods, companies can ensure their archetypes are representative of the full patient population.
"Customer experience mapping works really well in other industries. By adapting the concept to healthcare, we can match business needs to patient community challenges in a consolidated manner."
Success stories and looking ahead
One oncology biotech company decided to introduce a patient journey management system as part of a programme to expand the collection of patient experience data.
Asked about the process, a spokeswoman said she had simply submitted the outputs from all patient engagement projects, such as advisory boards and focus groups, to the solution provider. The result, she said, was like nothing she had seen before.
"People were coming to me with project ideas and, if I knew another department had worked on something similar, I would share the outputs," she explained, added that she knew there must be a better way.
"I wanted something more alive, something that everyone could access, but something that would also evolve as we continued to collect insights. That's exactly what the journey management software does.
"The main benefit is being able to see a live, 3D-view of the patient journey from all angles. Rather than representing a single moment in time, like a focus group would do, a patient journey management system allows teams to get inside the experience and make more informed decisions."
The company is currently deploying the map across all business functions and aims to give all departments access so they can view the journey "through their own lens". Teams will also, the spokeswoman added, continue to update and validate the map as new patient activities take place.
The system has only been live within the organisation for a matter of months, but it has already been putting these new insights to good use in facilitating a more proactive approach to working with patient advocacy groups.
Examples include using the common pain points data to make funding and sponsorship decisions and even suggest topics to be covered in future educational materials.
"It has really helped us to understand the highest unmet needs among our patient population and work with patient advocacy partners to address them," said the spokeswoman. "We have a finite amount of funding, so we need to make sure it is used in the most efficient way."
Another way the technology is helping the company to build strong relationships with advocacy groups is by data sharing.
"A US colorectal cancer patient group has collected a lot of data, but it does not have the ability to analyse it," she said. "They agreed that we could use their data in return for access to the patient journey management tool.
"Through this arrangement, we have identified the need for comprehensive, timely, high-quality biomarkers, and now we are working together to make them a reality."
Partnership management
Patient centricity is about partnership – between the company and the patient as well as the wider patient community – and this is something the patient journey management approach can easily facilitate.
By consolidating existing data and allowing for the addition of new insights, the solution can help companies ensure invaluable viewpoints aren't lost to the cutting room floor, and that the efforts of staff and patients alike aren't duplicated or wasted.
Crucially, it turns patient engagement from an ad-hoc, box-ticking exercise into a living, moving, evolving part of everyday work throughout the organisation. And that is important. Because if done correctly, patient centricity is a win/win for all involved: the patients' needs are met, and companies design and develop products that people value and can easily access.
About Red Thred Solutions


Red Thred Solutions is a patient engagement consultancy dedicated to helping healthcare companies and patient organisations develop global strategies for integrating the patients' perspectives for better health outcomes.
About the interviewee

Cheryl Davis is president and founder of Red Thred Solutions. Cheryl has 25+ years global pharmaceutical experience and 10+ years experience of building global/EU/US advocacy functions. She is a proven strategist and has established long-lasting relationships with patient advocacy and professional organisations. Also, Cheryl is the founder of a non-profit organisation as well as a board member of non-profit organisations.