Survey: pharma not helping online health info seekers
Views & Analysis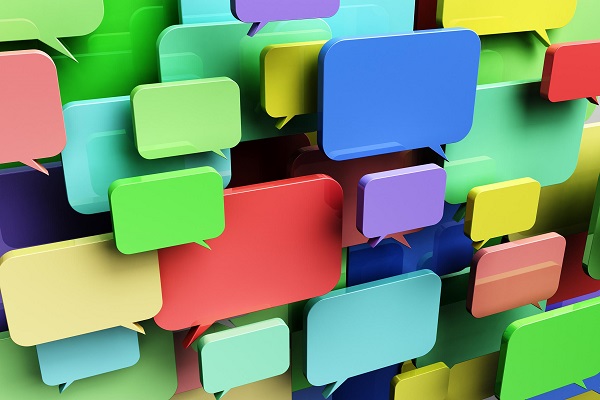 The results of exclusive research with people seeking health information online in the US, UK and Canada should be a wake-up call for pharma, says Richard Meyer.
The results of a recent survey with over 16,000 people looking for health-related information suggest that pharma companies need to review their digital marketing capabilities. The data come from research with responders in the US (n = 9,544), UK (n = 3,674) and Canada (n = 3,285).
Here are some topline findings.
(1)    Regarding the search for online health information, most were confused with the depth of information found and spent a lot of time trying to better understand and confirm it. Among the key complaints were that health information was too hard to understand and that some of the information was outdated.
(2)    Pharma product websites were only seen as resources for the drug, not as resources for health information. In addition pharma companies did not update their content enough, especially when treatments were in the news.
(3)    The number one online site mentioned was WebMD but the vast majority of respondents (71%) said they went to multiple websites to get all the information they needed.
(4)    Social media was becoming more important in the search for online health information, with people looking for information on the experiences of others with certain treatments, along with ways to save money and work with their insurance companies to get a prescribed/recommended treatment.
(5)    Women went online for health information more than men, although they only went online when there was a trigger (i.e. upcoming appointment with doctor, or diagnosis).
(6)    Respondents did go to pharma websites to review medications, but also went to competitors' sites. Their choice of treatment was often based on cost and benefit versus side effects, as it related to quality of life.
(7)    Even though direct-to-consumer (DTC) advertising is not permitted in the UK or Canada, online health information seekers still used the Internet to visit pharma websites.
DTC advertising was examined in more detail with the US respondents. Here are some insights.
(1)    Patients who were open to new treatments would pay attention to TV ads for new drugs. The number one action after seeing a TV ad was to go online. While that included a visit to a pharma website, it also included visits to a number of other sites and the use of social media.
(2)    Only a very small portion (4%) of respondents said that they asked their doctor about advertised prescription drugs.
(3)    In response to the question 'Do drug commercials lead to higher drug costs?' Most said 'yes' (45%), but this answer was closely followed by 'not sure' (40%).
(4)    The online health information seekers were also asked if they trusted pharmaceutical companies. Surprisingly, the vast majority said 'yes' (62%), but they also said that drug prices were too high (81%).
Some of the respondents were chosen for an in-depth follow-up conversation via phone call to better understand their biggest concerns with healthcare. The US respondents' number one concern was the rising cost of health insurance, with a majority saying that it was eating into their compensation. In fact, some said that they wouldn't leave their current employer because they were afraid of either losing insurance or paying more for it with a potential new employer.
In probing this issue to better understand attitudes towards insurers, people were happy to expand on this subject. Essentially, they felt that their health insurers were not treating them like customers and were dictating treatments too much. For example, one woman had to wait 60 days to try a new multiple sclerosis treatment, which meant she had have 60 days without any treatment. "I'm the customer," she said. "What the hell am I paying you for?"
The biggest frustration with the US healthcare system was the inability to share medical records with a variety of physicians. Patients believed that their medical records were THEIR property and wanted them to follow them if they moved location or visited specialists.
In Canada respondents reported that the overriding issue was the time it could take to see a specialist, which could be weeks or months. Some said that they had crossed the border into the US in order to see a specialist sooner.
The moderator for this research and our data analysts consistently observed that "people seem to be getting lost in the search for healthcare information" and that they "often look to their doctor to help them sort it out". They felt as though they were not visible in a system that, they felt, treated them as a number rather than as a person who had a lot of questions and anxiety.
Those people who were followed up for the in-depth inverviews were very happy to share their views. Clearly they feel their voices are not being heard.
This research demonstrates that there are a lot of opportunities, but I'm not sure pharma companies can put aside ROI and focus on people, rather than selling.
About the author:
Richard Meyer has over 20 years of marketing experience in consumer packaged goods and healthcare. He has worked for companies like Eli Lilly and Medtronic, and recently sold his digital healthcare consulting business to take a position as chief strategy officer.
Rich currently works with healthcare clients to develop DTC and HCP marketing initiatives. He leads research for clients and identifies actionable strategies to improve marketing. He has an MBA from the New York Institute of Technology.
Visit Richard's blog here.
Read more from Richard Meyer:
The biggest challenge facing pharma? Its own organisation and culture