Roundup: Pharma news from HLTH 2022
Views & Analysis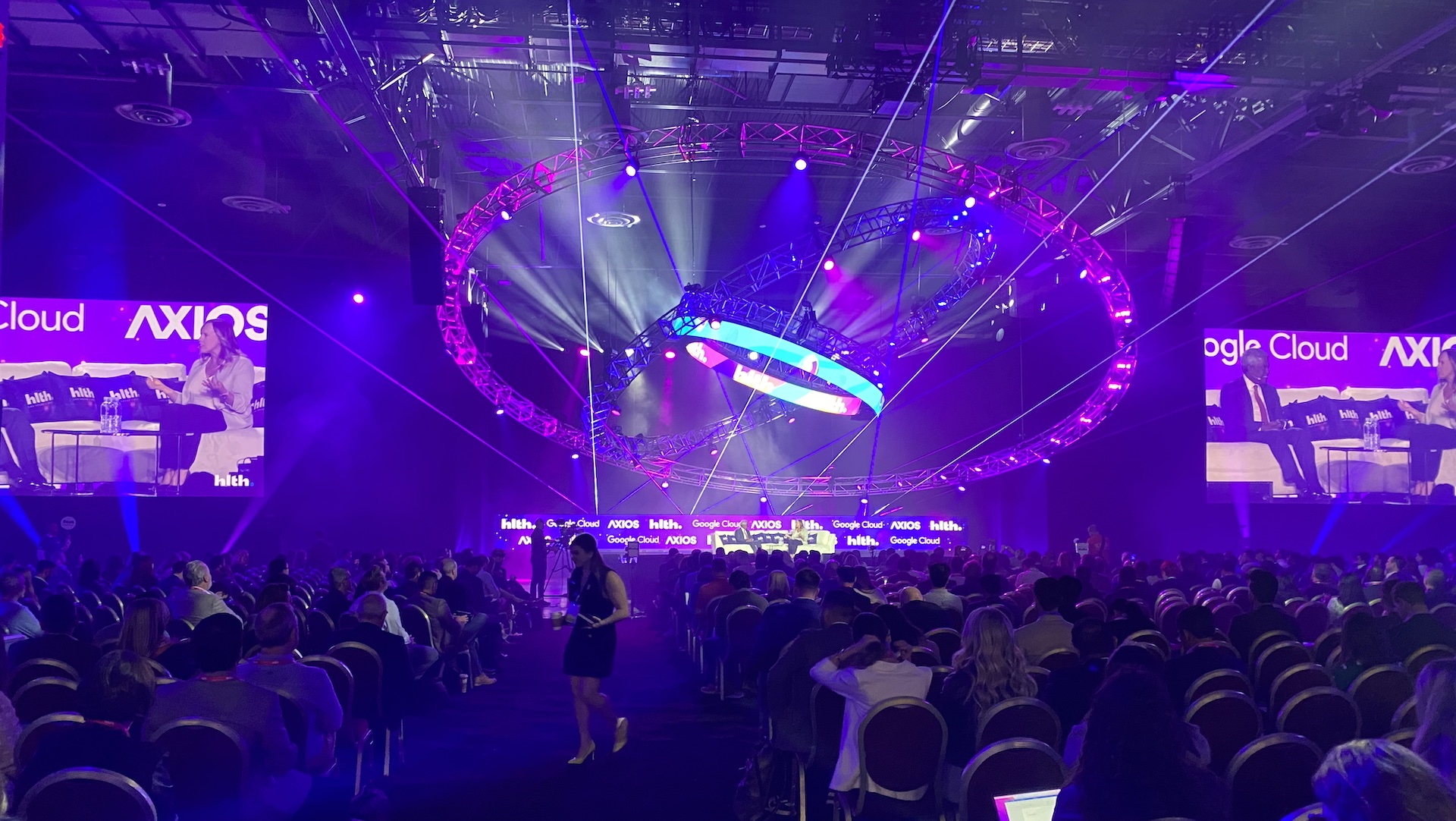 Although originally focused more on providers and health tech, the US conference HLTH has been steadily widening its scope and now hosts a wide variety of healthcare stakeholders. At this year's conference in Las Vegas, several pharma companies announced news at the show. Here's a roundup of major pharma news out of HLTH.
Roche rebrands digital health efforts
Roche announced at the show that it will be rebranding its various digital health efforts under the new brand navify – a portmanteau of navigate and clarify. The portfolio includes more than 30 digital health offerings for infrastructure, operations, clinical decision support, and screening tools.
"Today we are using navify digital solutions, such as algorithms, and data science to deliver insights that are actionable in healthcare, building on three decades of software experience with diagnostics in laboratories," Moritz Hartmann, head of Roche Information Solutions, said in a statement. "We are creating open digital ecosystems with labs, hospitals, and medtech companies to bring the latest innovations faster to society to better serve patients, and to support clinicians in providing care for patients. These activities support our strategy to deliver insights that drive personalised care."
Another component, navify marketplace, connects Roche customers to third party suppliers, mostly startups, for additional innovative offerings.
Teva works with RPM startups to deploy Digihaler more broadly
Teva Pharmaceuticals announced partnerships with HealthSnap and Rimidi Health, whereby the two startups – both in the business of remote patient management platforms – will use Teva's Digihaler line of smart, connected inhalers as an additional data collection tool.
"Digital health platforms will succeed only by seamlessly integrating multiple data sources into workflows and systems like electronic medical records (EMR). We believe in building an ecosystem and are delighted to partner with [HealthSnap and Rimidi] as we seek to expand the reach of our platform, and continue to shape digital therapeutics and the integrated care landscape," Manny Montalvo, senior vice president, head of digital health and innovation at Teva, said in a statement.
Check out a video interview about the announcement below:
Bayer G4A accelerator adds new startup
Bayer announced that healthcare AI startup Carenostics would be joining its G4A accelerator, which comes with coaching and mentorship from Bayer and partners, as well as a €200,000 convertible loan. G4A switched to an open-cycle model this year.
Carenostics, which has worked with Hackensack Meridian Health, Carnegie Mellon University, and the US Department of Veterans Affairs, according to its website, uses AI to help providers intervene earlier with high-risk chronic condition patients.
"We are excited to have Carenostics in our digital health portfolio for 2022," Sophie Park, managing director for investments and partnerships at Bayer G4A Integrated Care, said in a statement. "Their AI solution addresses health inequities across chronic diseases by offering providers, payers, and care management companies earlier intervention opportunities to tackle gaps in care across the care continuum. Their approach saves time, costs, increases the accuracy of diagnosis, and makes the communication between institutions, patients, and their HCP's more efficient."