Rethinking trial engagement and recruitment starts with patient perspectives: patient survey insights
Views & Analysis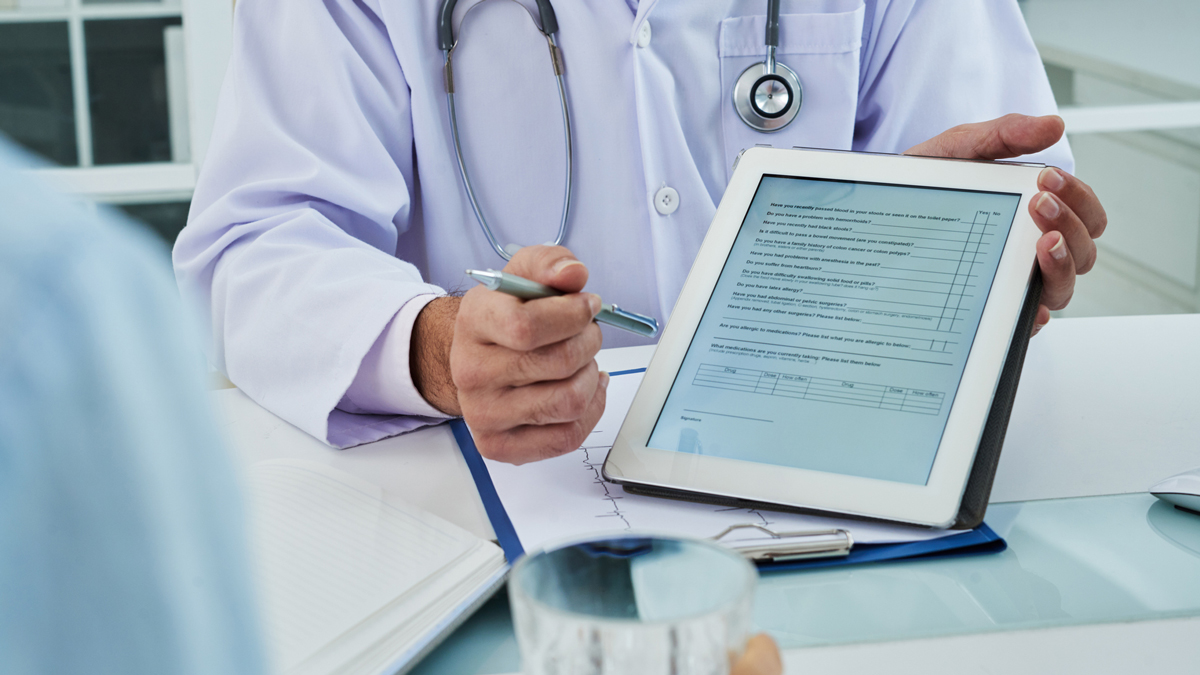 With countless media stories regarding COVID-19 published over a period of several years, it was obvious that people around the globe were tuned in to every step of the fight against the pandemic, eagerly learning about everything from symptoms to vaccine development. It was the most engaged a global audience has ever been with a public health issue, media playing a key role.
It's through that sharp lens that the pharma industry also saw an all-time high in consumer interest in clinical research during the pandemic. Recruitment for much-needed COVID-19 vaccine and treatment trials accelerated. But post-pandemic, the industry needed to figure out how to sustain the heightened interest in research for many therapeutic foci, especially considering the decrease in diagnoses during the pandemic that is only now being identified.
Step one was to better understand what would make possible participants' desire to enrol and stay in trials. As will be discussed at the 2022 DPharm annual conference in Boston, IQVIA, a global clinical research organization, surveyed more than 6,400 participants across the U.S. and the EU in order to examine the perception of clinical research one year into the pandemic and attitudes toward trial participation, including the reasons patients enrol in clinical trials.
By learning more about participation concerns and motivators, trial sponsors can understand the differing needs among populations and how to best integrate their feedback into trial design and recruitment strategies for stronger outcomes.
Leveraging patient perspectives
By soliciting feedback from individuals from various regions and differing racial and ethnic backgrounds and experiences, the industry got a closer look at key patient insights that could help identify the right mix of solutions to ensure sustainable interest in clinical trial participation.
Interest by demographics
Higher awareness of research during the pandemic drove interest across all demographics. Participants in the U.S. (about 70%) and EU (80%) said they were "somewhat interested" in trial participation, with 40% across all age groups and demographics saying they were "extremely" or "very interested." And, of those "very/extremely interested," nearly half of U.S. respondents and a third of EU respondents reported that their trust in clinical research and the pharma industry had increased since the start of the pandemic. African-American respondents showed the most significant positive shift in thinking (33%).
While all groups reported increased willingness to participate in clinical trials, different populations cited unique influencing factors:
Among U.S. African-Americans and Hispanics, COVID-19 had a more significant impact on desire to participate in trials, with approximately 25% saying they were "much more" interested, compared to 15% of white respondents.
African-Americans were twice as likely as the overall population to cite religious organizations as top influencers.
U.S. men aged 35 to 54 were more likely than other groups to cite family and friends' opinions as influencers.
Regarding new-found interest in research, 63% cited a combination of wanting to help others and advance science, and 53% cited interest in earning more money
Sufficient representation matters
The expectation to improve diversity and inclusion in clinical trials comes not only from a regulatory perspective. Among survey respondents with high participation interest, 40% cited wanting "people like me" to be represented in trials, with African-American respondents more likely to choose this reason (33% compared to 21% of white U.S. counterparts).
As an initial step in planning future trials, sponsors can consider leveraging the breadth of data insights (e.g., existing literature, public health, electronic medical records, demographics, etc.) available to them to better understand prevalence of the condition being studied among these communities. An evidence-based approach can help sponsors tackle a long-standing issue with better informed diversity goals.
Reasons for "no" to trials
Because we can't rely on the impact of the pandemic to hold patient interest, sponsors must find ways in their recruitment efforts to target patients who remain highly interested in trials. A key step is quantifying barriers to participation and finding innovative ways to resolve these concerns.
Notable participation barriers included:
Fears about health and safety (62%), which outweighed concerns about time (37%) and logistical burdens (18%).
African-Americans were more likely to cite trust of the study team as a barrier than other groups. Also, those 55 and older were more distrustful than individuals aged 35 to 54.
Conversely, less than 10% said they would participate in a trial for access to care and novel treatments, despite this being a key incentive for participation.
Traditionally, recruitment has been heavily dependent on medical care providers. However, to optimize recruitment, it is essential to find multiple ways to reach potential participants and connect them to trials appropriate for them. For example, if the majority of potential participants are unaware of the benefit of access to care and novel treatments with participation, it may be because providers are not regularly discussing research as a care option. Sponsors need to take on the role of educating patients as to the value of clinical research to the trial participant.
Opportunities for change
During the pandemic, the media was key to broadening awareness of research, but sponsors and CRO partners also increased targeted engagement through multi-pronged, direct-to-patient outreach. By leveraging real-world data insights from deidentified and anonymized EMR data, claims data, and more, sponsors identified target patient profiles. From there, through fine-tuned DTP advertising, marketing materials, recruiting campaigns and community outreach, sponsors helped build trust among patient populations and better informed them as to the real value of clinical trials specifically for their health.
Data analytics tools also helped with monitoring recruitment success across demographics. Sponsors adapted strategies in real-time to update messaging (e.g., in social media, news, community organizations, pharmacies, etc.) and shifted outreach resources to better reach target patients, including traditionally underserved populations, and ensure their interests and concerns were addressed.
DTP recruitment also entailed providing interested participants with click-of-the-mouse sign-up opportunities via user-friendly platforms. If participants met trial criteria, they instantly matched to an active site, the initial visit time was confirmed, and research site staff were alerted.
Decentralized trial solutions
While participants can be identified and enrolled into trials without burdening them, the survey showed that participants actually expect minimal disruptions to their lives and flexibility in options for trial participation. Nearly 70% of respondents wanted access to decentralized trial options (i.e., telehealth and in-home care), and the use of their providers and local labs when possible.
By using telehealth, wearables, online patient portals, and more during the pandemic, we saw how tech-enabled DCT models could be effectively integrated into trials, allowing patient engagement with minimal on-site visits and less burden. It is encouraging to see hybrid trials weaving in DCT solutions since and becoming the norm.
However, a notable survey finding showed nearly 75% of respondents as being unaware of DCT options. So, it is critical that sponsors better promote DCT models and communicate the ease of the trial experience at every touchpoint when recruiting.
Long-term partners
Though patients are more proactive about their health and well-being than ever before, interest in trials alone won't keep participation going. Sponsors need to prioritize listening and integrating patients' varying needs and perspectives into trial planning in order to enhance trial participants' individual experiences. In turn, sponsors have an opportunity to build and execute more accurate recruiting strategies from the ground up and reduce timelines and trial costs. And, as importantly, they have a chance to build trust with patients, a trust which can grow along with their trial programs.
About the author

Mark Brown, Vice President, Global Patient and Site Solutions, IQVIA
With more than three decades at IQVIA, Mark Brown, vice president, Global Patient and Site Solutions, has touched on several areas of expertise in clinical research, including clinical documentation, data management, system compliance and validation, site selection and management, protocol and patient feasibility, and more. In his current role with Global Patient and Site Solutions, Mark helps oversee the Patient Recruitment Operations team and Avacare, IQVIA's U.S.-based site management organization. In 2020, Mark led the creation and launch of a service to support clinical research sites by addressing flexible staffing needs, due to dynamic workloads related to large COVID-19 vaccine research trials and related staffing shortages. This led to placement of more than 600 research staff in less than six months.