R&D Roundup: Novartis pipeline, CRISPR funding and Opdivo disappointments
Views & Analysis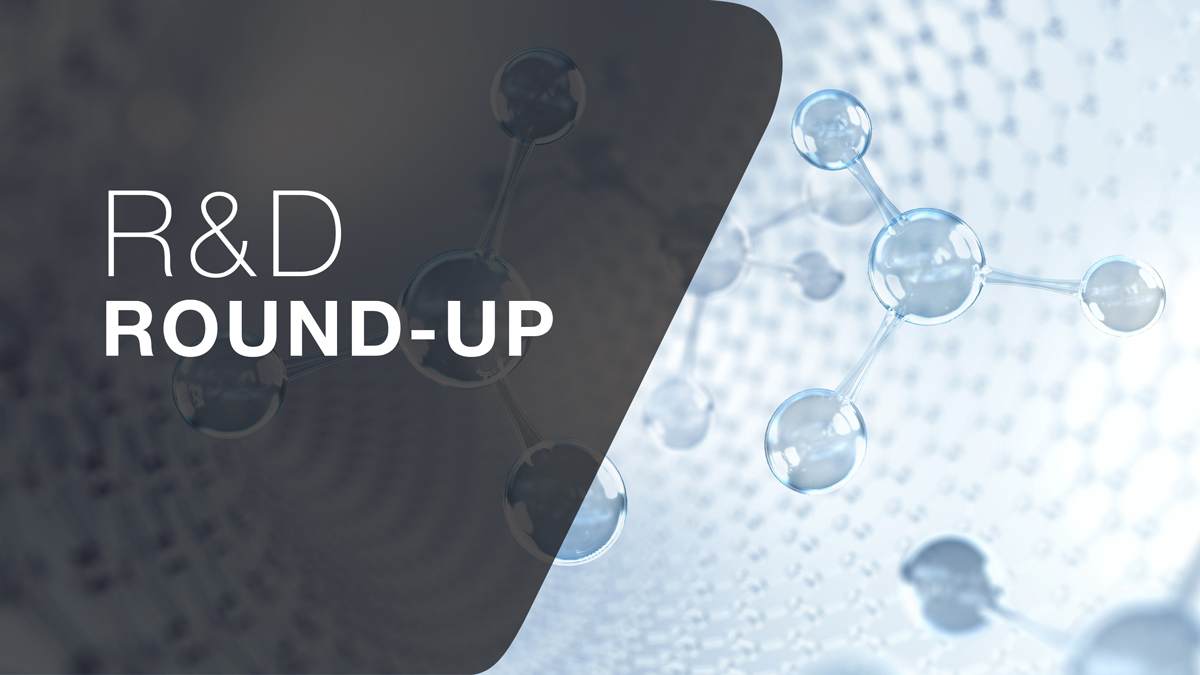 Novartis has showcased its pipeline at its annual meet-the-management day, where investors and analysts got to hear company leaders give an overview of its drug pipeline.
CEO Vas Narasimhan said the company has more than 25 potential blockbusters in its pipeline.
Psoriasis drug Cosentyx and heart failure drug Entresto are leading the charge among the company's already-approved drugs.
But over the next two years Novartis is preparing five potential billion-dollars-a-year drugs – Mayzent for multiple sclerosis, and Zolgensma for spinal muscular atrophy, brolucizumab in ophthalmology, cancer drug ofatumumab, and asthma drug fevipiprant.
There are a further six major data readouts later this year, including for Entresto, fevipiprant, and the first combination with Novartis' PD-1 spartalizumab in metastatic melanoma.
Super-expensive gene therapy Zolgensma is under regulatory review with the FDA in spinal muscular atrophy type 1 – and this will be followed by launches in type 2 and 3 disease in 2021.
This year could also see the launch of Novartis' new breast cancer drug BYL719, which Novartis outlined in a recent presentation.
The first launch of a combination therapy involving spartalizumab is slated for 2020 in metastatic melanoma, and another potential launch next year is asthma drug QVM149, which has just bested GlaxoSmithKline's Advair and placebo at phase 2, with phase 3 results pending.
Also scheduled for launch next year if regulatory reviews are favourable is crizanlizumab, originally developed by one of Novartis' acquisitions Selexys, for sickle cell disease.
Fevipiprant is slated for launch in 2021, along with radioligand cancer therapy Lu-PSMA-61.
Meanwhile, European regulators have accepted Novartis' filing for a triple combination therapy for asthma known as QVM149, triggering payments to development partners Vectura and Sosei.
QVM149 is a triple therapy consisting of indacaterol (acetate), glycopyrronium (bromide) and mometasone (furoate), which is being developed as a daily inhaled treatment for asthma delivered via the company's Breezhaler inhaler.
Novartis is trying to develop a drug that will outperform GlaxoSmithKline's Seretide/Advair twice-daily inhaler and generics, while also offering patients protection from asthma episodes with a single daily dose.
Opdivo vs. Keytruda
This month there was disappointment for Bristol-Myers Squibb which has run into yet another hurdle trying to extend the use of its immuno-oncology blockbuster Opdivo into new types of cancer.
The latest setback for the PD-1 inhibitor comes in a phase 3 trial of the drug alongside radiotherapy in patients newly diagnosed with glioblastoma multiforme (GBM), a particularly aggressive and hard-to-treat form of brain cancer.
Opdivo was unable to improve overall survival in the CheckMate-498 trial compared to the standard regimen of temozolomide when given on top of radiotherapy to GBM patients with unmethylated O6-methylguanine–DNA methyltransferase (MGMT) promoter, a factor that means they generally do not respond well to temozolomide.
There is still some hope for Opdivo in the cancer, however, as the drugmaker is still running a phase 3 trial of Opdivo plus temozolomide and radiotherapy in previously-untreated unmethylated MGMT GBM patients. That trial – called CheckMate-548 – is due to report preliminary results later this year.
While a massive disappointment for GBM patients, the failure is also another frustration for BMS as it continues to lose ground to an increasingly dominant Merck in the PD-1/PD-L1 inhibitor market.
Opdivo's slowing trajectory is thought to be one of the reasons behind BMS' $74 billion acquisition of Celgene, which is due to complete in the coming weeks.
Meanwhile, an investigator-led study of Merck & Co/MSD's rival PD-1 inhibitor Keytruda (pembrolizumab) in recurrent glioblastoma was able to show an overall survival benefit for the cancer immunotherapy when given either before or alongside surgery.
Keytruda has however also had its own setbacks in this setting. A phase 2 trial of the drug alongside Roche's anti-VEGF antibody Avastin (bevacizumab) – which was approved to treat recurrent GBM in 2017 – did not show any added benefit for Merck's drug over Avastin alone.
In other Keytruda news, the UK's medical research charity LifeArc has received a windfall of nearly $1.3 billion after selling a portion of its royalty interest in the drug to a pension fund.
LifeArc was entitled to royalties from Keytruda (pembrolizumab) because under its previous guise as MRC Technology it helped to develop the immunotherapy more than a decade ago.
The charity has sold a portion of its royalty interest in Keytruda to a wholly owned European subsidiary of Canada Pension Plan Investment Board (CPPIB) for $1.297 billion.
According to LifeArc this transaction will make it one of the UK's leading medical research charities by size of its investment assets, allowing it to significantly expand its operations.
Boehringer settles Humira lawsuit, joins biosimilar queue in US
Boehringer Ingelheim was the last man standing among challengers to AbbVie's patents on immunology blockbuster Humira but has joined the pack and settled its litigation.
The German company has agreed to delay the introduction of its Humira (adalimumab) biosimilar Cyltezo until 2023, following the example of Amgen, Merck & Co/Samsung Bioepis, Mylan/Fujifilm and Novartis' Sandoz unit.
AbbVie now has breathing space in the US to try to reduce its over-reliance on Humira, which brought in almost $20 billion in sales last year to account for nearly two-thirds of its total turnover in the year. It says the settlement with Boehringer doesn't involve any payments "of any form", and that Boehringer will pay royalties to AbbVie for licensing its patents.
Biotech Verve launches on mission to replace statins with CRISPR gene editing tech
US biotech Verve Therapeutics has launched with the backing of GV – formerly Google Ventures – to discover and develop gene editing therapies, based on technologies such as CRISPR, to reduce the risk of heart disease.
Based in Cambridge, Massachusetts, Verve has secured $58.5 million in Series A financing in a round led by GV, with Arch Venture Partners, F-Prime Capital, and Biomatics Capital also on board.
Verve aims to use human genetic analysis and gene editing to create new treatments for adults at risk of coronary artery disease, the most common form of heart disease and still the leading cause of death worldwide.
Funds raised will be used to advance the biotech's pre-clinical technology through proof-of-concept studies.
The company has a portfolio of gene editing technologies, including a collaboration with Beam Therapeutics and licence agreements with Harvard University and the Broad Institute of MIT and Harvard.
Verve has identified healthy adults who carry naturally occurring gene variants that dramatically lower their lifetime risk of coronary artery disease and heart attacks.
The company aims to use this knowledge to develop gene editing therapies that confer lifelong protection in adults at risk of coronary artery disease.