Rare disease: industry, patients and tech join forces on diagnosis
Views & Analysis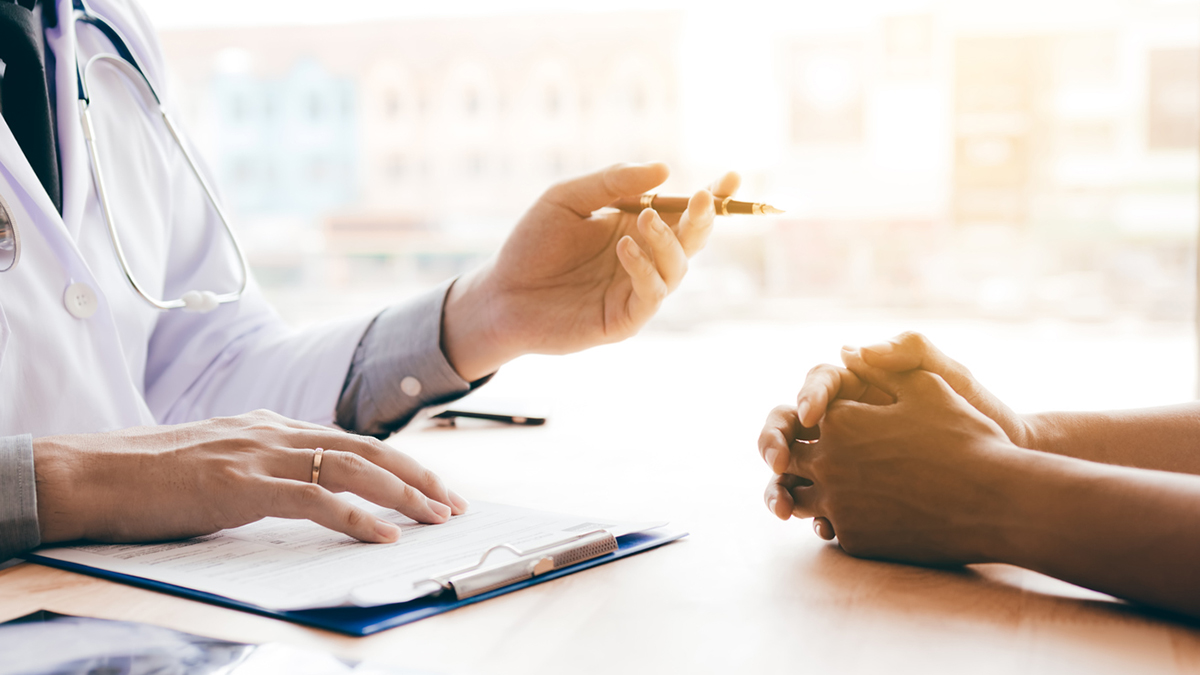 Takeda's Adam Zaeske discusses how cross-sector collaboration is shaping a brighter future for rare disease diagnosis.
Diagnosis can sometimes be the most difficult part of a rare disease patient's journey, and it's with good reason that the process is often referred to as an 'odyssey' in these communities.
"We're dealing with very small populations of patients, on top of small populations of specialist physicians who are able to diagnose them," says Adam Zaeske, formerly head of Rare Diseases, Europe and Canada, at Takeda and now the company's Head of Portfolio & Pipeline in the region. "On average, patients can go six to eight years before they get an accurate diagnosis – but often it's even longer than that."
Luckily, Takeda is one of many companies in the sector looking into innovative ways to reduce or even eliminate the diagnostic odyssey for rare disease patients – often by leveraging global collaboration and innovative digital tools.
The company currently has more than 40 different initiatives and partnerships in place across Europe aiming to address the challenges of rare disease diagnosis.
Zaeske says that a key part of Takeda's approach has been to recognise that the company "can't do this alone".
"We need to proactively reach out and work with other organisations and institutions. That includes payers, regulatory bodies, academic institutions, other industry players, patient advocacy groups, etc.
"You can have the greatest impact by getting a combination of these groups together to really push something forward."
While a larger company like Takeda obviously has more resources to put towards these efforts than some of the smaller, more specialised players in the rare disease space, Zaeske says that the size of an organisation has little impact on the value they can bring to a collaboration.
"Often the smaller companies can really bring an agility and a focus to the table that can conversely be a challenge for larger firms. Combining that with the resources of big pharma can work really well."
As an example, he highlights the company's partnership with digital tool FindZebra and Danish university hospital Rigshospitalet. The collaboration is hoping to shorten the path to diagnosis by screening rare disease patients through application of AI and machine learning. Together the organisations are developing algorithms for identifying Fabry and Gaucher patients through literature mining and machine learning to find likely undiagnosed cases in health registries and electronic medical records.
It is hoped this will enrich the FindZebra.com search engine to enhance earlier and more accurate diagnosis of Gaucher and Fabry diseases by developing specialised search tools.
"That's a nice example of where Takeda plays an important role, but the smaller technology company and the academic institution play equally critical roles," Zaeske says. "That collaboration couldn't have happened without all these parties coming together."
"Often the smaller companies can really bring an agility and a focus to the table that can conversely be a challenge for larger firms. Combining that with the resources of big pharma can work really well."
Patient advocacy groups can play a similarly important role, he says. For example, Takeda has partnered with Microsoft and European rare disease patient alliance Eurordis on the Global Commission to End the Diagnostic Odyssey for Children Living with a Rare Disease to help expedite the time it takes to receive an accurate diagnosis.
"We felt that by combining the patient advocacy perspective with Takeda's resources and a prominent technology company, we could leverage tech to drive not only awareness, but tools and resources for patients and the parents of children with rare diseases," Zaeske says.
"Children often have a difficult time expressing what's happening, so having tools available for parents specifically to be able to navigate the healthcare system, ask the right questions, and get their child in front of the right physician is really important."
The commission is developing an "actionable roadmap" to guide the rare disease field in shortening time to diagnosis.
The programme has also launched pilots looking at how AI can be used to recognise symptom patterns based on medical records data, patient reported data and genomics data – with test cases showing the analysis helped lead to a correct diagnosis 79% of the time – as well as how telemedicine can be used to triage patients before they see the specialist to save time and money.
On a more targeted level, Takeda is also partnering with the International Gaucher Alliance on the Gaucher Online Screener diagnosis initiative
"It's essentially a set of questions that can help a person to understand whether or not they may have this disease, and depending on the result of the questionnaire, this can prompt a discussion with an HCP that could lead to a diagnosis," says Zaeske.
"That's an example of how collaboration can work with a much more focused organisation, where their expertise in that specific population allows for tremendous progress and acceleration for the initiative."
With so many organisations coming together from across the sector and across the world, Zaeske says he is optimistic that the situation for rare disease patients as a whole will only continue to improve going forward.
"There's been a lot of progress in rare disease diagnosis in the last decades, as well as an increasing number of treatments. When the FDA Orphan Drug pathway was put in place in 2000, there were only eight rare disease treatments approved – now there are nearly 200 different treatments available.
"R&D investment is increasing, and there's been an explosion of tools and resources leveraging technology. But there are still between 6,000-8,000 rare diseases, and 90-95% of those still do not have a treatment available. There's still tremendous opportunity to continue to drive progress in all of these areas and improve every step of the patient journey."
About the interviewee

Adam Zaeske is Takeda's head of portfolio & pipeline for Europe and Canada with responsibility for rare disease (immunology, hematology, metabolic, transplant), GI, neuroscience and new product planning.  Adam is Takeda's designated representative on the EFPIA Patient Access Committee (PAC).  He is also executive sponsor for the customer excellence (CX) capability community spanning areas such as key account management (KAM), omni-channel engagement (OCE), insights & analytics (I&A) and leadership & development (L&D).