Pharma's climate change vulnerability and opportunity
Views & Analysis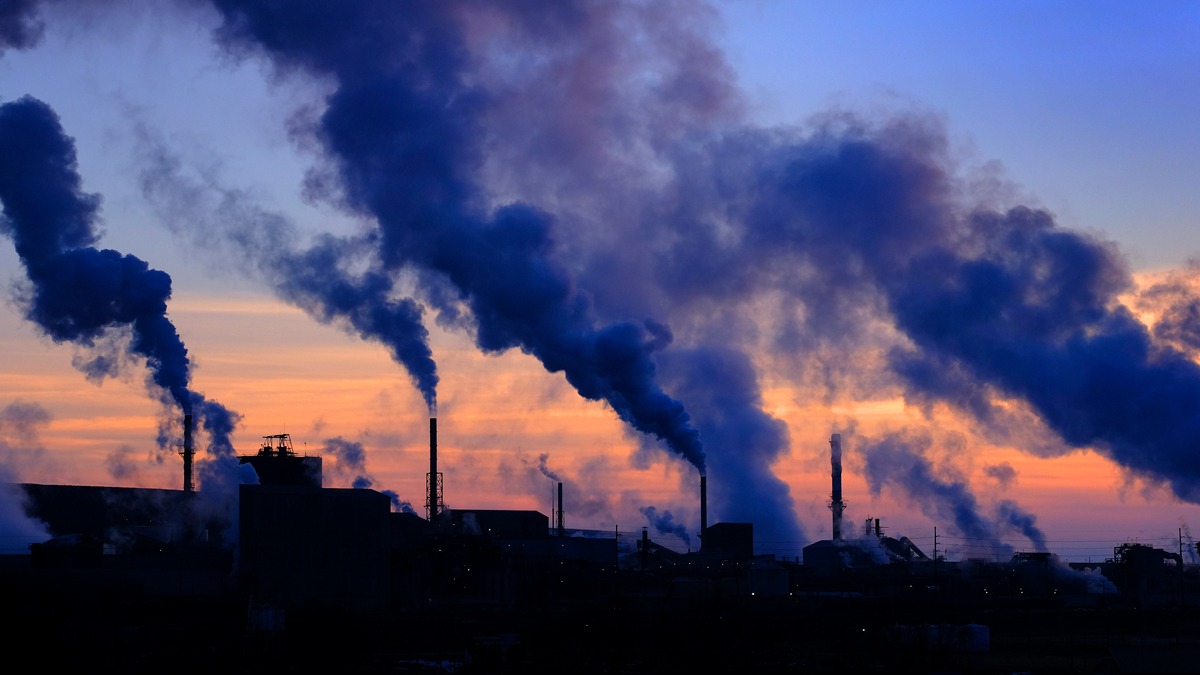 As one of the world's biggest contributors to climate change, pharma is morally obliged to adapt its processes and operations – and doing so will open up new opportunities for growth.
Pharma's reliance on global supply chains and its need for vast quantities of water make it particularly vulnerable to climate change. But preparing to adapt to the phenomenon presents an opportunity as well as a challenge.
Rising global temperatures will, for example, enhance the spread of mosquito-borne diseases like malaria and Zika, increasing the need for effective vaccines. Water-borne illnesses are also likely to become more common, as increased rain and storm surges contribute to flooding and contaminated run off.
Just as in the wake of COVID-19, the world will look to pharma to fulfil its public health needs. Yet the industry's vulnerability to climate change means it may not be in a position to answer that call.
Responsibility  
In 2019, the pharmaceutical industry produced 48.55 tons of carbon dioxide equivalent (CO2e) for every $1m it generated – placing it above even the automotive industry, which emitted 31.4 tons per $1m generated in the same year, in terms of contributing to global greenhouse gases (GHGs).
"As a critical industry, any disruption to the production or distribution of pharmaceutical products can have significant cost implications for the industry and health ramifications for the global population"
"With its heavy reliance on natural resources for product development and production, and complex supply chains with large carbon footprints, the pharmaceutical industry has been highlighted as one of the biggest contributors to global emissions," said the authors of a whitepaper from climate intelligence specialists, Cervest.
The sector, which currently accounts for almost one quarter (23%) of global water usage, was well represented at last year's UN Climate Change Conference (COP26) in Glasgow and is already taking steps to reduce its impact on the environment.
Around 80% of biopharma companies have set net zero or carbon neutrality targets, for example. In addition, 10 of the biggest names have signed up to a renewable energy initiative that aims to decarbonise the supply chain and increase access to renewables. However, the responsibility does not stop at reducing greenhouse gas emissions and large-scale water consumption.
"Alongside acting to curb emissions, the industry must be prepared for how climate change is affecting — and will continue to affect — operations.
"Any disruption to the production or distribution of pharmaceutical products can have significant cost implications for the industry and health ramifications for the global population," said the whitepaper.
Vulnerability  
Pharma companies are "highly vulnerable" to the effects of climate change, due to their reliance on global networks.
"The pharmaceutical industry is globalized: generic drugs manufactured at sites in India will be produced using imported materials and be shipped to distributors worldwide, who will coordinate distributing them to retail businesses or pharmacies," said the whitepaper. "Volatile weather conditions can interfere with this flow of products and create supply bottlenecks."
Climate change can impact most points in a supply chain, from raw material sourcing to end-product distribution, and posing a range of short- and long-term risks. Adverse weather events can cause raw material supply delays, unplanned production downtime, transportation delays and cold chain storage breakdowns, for example.
And these are not far-off possibilities for future consideration. In 2017, the global medicines supply was interrupted when Hurricane Maria hit Puerto Rico, home to more than 500 medical product facilities and producer of 10% of all drugs consumed in America. The following year, Pfizer, Merck, and Novartis had to stop production at their southeast US operations as Hurricane Florence approached.
"Previously unexpected weather events such as these are growing in frequency and severity, and pharmaceutical companies are uniquely susceptible," said the whitepaper.
"Many pharmaceutical companies operate with only one site available for the production of each product, due to the cost of building new facilities […] if that site is subject to extreme weather, it has a devastating impact on the supply chain."
Adaptability
As climate change impacts the spread and virility of disease globally, pharmaceutical companies can expect to face demand to increase production and extend into new treatments and medicines.
"Abbvie, for example, believes extreme weather events could boost its immunology product portfolio, and Roche has considered expanding into developing malaria treatments as the disease spreads into new climates," said the paper. "To meet the growing demand and market opportunity, a pharma company must ensure it has the resources, capacity, and supply chain to grow."
To continue operations sustainably – and be in a position to rise to such public health opportunities – companies need to develop a "deep understanding of climate risk".
"This can only come from a comprehensive analysis with science-backed methodology, and informed projections for future scenarios across various timeframes."
It should be granular enough for asset-level insights, whether those assets be managed directly or by a supplier, and broad enough to inform company-level operational decisions. Advances in climate intelligence are making this possible.
"Climate intelligence is asset-level intelligence on climate-related risk and opportunities. It provides a previously impossible, unified view of climate risk for every asset a company owns, manages, or relies on," the authors explain.
"This level of insight includes both the probabilistic likelihood of sudden climate-related events (shocks), such as heat waves, as well as the probability of long-term issues (stresses) like rising average temperatures."
With this level of insight, pharma companies can quantify and understand the risks to their assets and supply networks across various timeframes, risk categories, and climate scenarios – and adapt accordingly.
"Making plans is not enough. A solid investment must be made to discover risk and build asset resilience over the coming years," said the paper.
Resilience
With rising temperatures and an increase in the number of recorded extreme weather events, we are already feeling the effects of climate change.
All global industries have a responsibility and a business imperative to adapt their processes and keep their supply lines open.
For pharma, where delays could stop people receiving the medicines they rely on to go about their lives, failing to prepare could be a matter of life and death.