Low-Priced Oncology Disruptors: The Cuckoo in the PD-1/PD-L1 Nest or the Runt of the Clutch?
Views & Analysis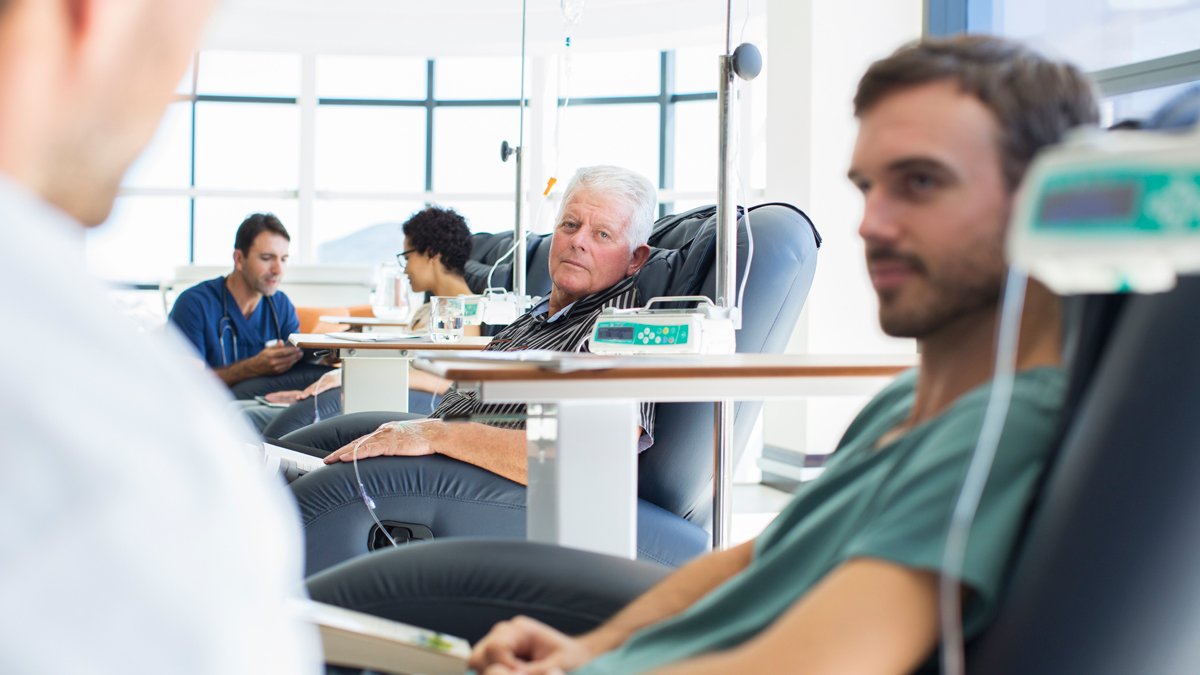 Part II
[NB: in Part I of this article, notions of lower-pricing intentionality and comparative global opportunities were explored. Now, in Part II, the authors look more closely at the practical affordability of implementation outside of the United States, weighing up the possibilities offered within Asia, Africa, and South America, as well as the power Europe and the UK yield in any potential outcome.]
Healthcare coverage is heterogeneous across emerging markets, with public funding limited by budgetary constraints. This typically sees higher-priced drugs, even in oncology, being sidelined in favour of biosimilars, off-patent branded drugs, or locally manufactured alternatives, unless manufacturers offer significant discounting to gain access to national essential medicines lists. In itself, this also poses risks from international reference pricing and parallel importation.
Lands of opportunity: Asia, Africa, and South America
This, therefore, presents opportunities for the new disruptors to gain access and uptake in markets across Asia, Africa, and South America, either through inclusion in essential medicines lists, or by making themselves more affordable to individual patients that may have to spend out-of-pocket to receive treatment. It also would be in line with emerging markets' ambitions to grant patients access to the latest, on-patent, innovative medicines. However, even then, challenges could remain.
At present many of the new disruptor PD-1/PD-L1 drugs only have trials conducted in China, which could raise concerns with local regulators that may wish to see more diverse, or locally representative, patient inclusion criteria. This could increase development costs and timelines for new entrants. Indeed, in the US, the FDA has recently declined approval of Lilly's sintilimab (Tyvyt), driven in part by a vote 14-1 against approval by the Oncologic Drugs Advisory Committee, owing to the availability of China-only data1. It suggested that Lilly and Innovent conduct multiregional clinical trials before reapplication.
The power rests with Europe and the UK
In Europe, with its variety of payer archetypes, lower-priced innovation could gain a foothold in several markets. With significant outcomes on overall survival or progression-free survival, it is plausible to see a situation where new PD-1/PD-L1 drugs are calculated to be highly cost-effective at the requested prices. This could in turn lead to payers or HTA bodies, such as the National Institute for Health and Care Excellence (NICE), issuing guidance to use a new drug, such as sugelimumab, ahead of other higher-priced options. Achieving such guidance from a body like NICE would in itself carry sizeable weight with payers across other markets in Europe and beyond, who look to the UK for its decisions.
It is therefore an interesting development that sugemalimab was given an Innovation Passport in NICE's Innovative Licensing and Access Pathway (ILAP) in October 2021. This was seen as a point of contention by AstraZeneca (who market both Tagrisso and Imfinzi in NSCLC), given that PD-1/PD-L1 products could arguably continue to be classified as "innovative" given the number available2, suggesting that EQRx's pricing approach alone could be driving more rapid access to the UK market. It will be interesting to see whether NICE ultimately falls in line with the FDA's recommendation for multiregional trials, too. It also remains to be seen whether the ILAP could have any informal bearing on other markets' perceptions of the drugs, or whether it is seen as manoeuvring by the UK government to demonstrate that it is willing to deviate from the norm after leaving the European Union.
More budget-conscious or regionally-driven European nations, including Italy and Spain, would also be likely to welcome lower-priced options, particularly against the backdrop of the COVID-19 pandemic. Contracting terms could be simplified considerably in these markets or may not be required at all, due to lower budgetary risk to payers, and access could be broad. It would then come down to convincing physicians that these new options should be used ahead of the more expensive yet established PD-1/PD-L1 products.
Diversity, accessibility, and the appropriateness of comparison
However, some European markets are likely to echo concerns from emerging markets regarding the need for trials in more diverse patient populations. Indeed, this is a sentiment raised by Boehringer Ingelheim as part of NICE's ongoing single technology appraisal (STA) of EQRx's EGFR inhibitor, aumolertinib, and by Novartis for sugemalimab3. It is also likely that several countries that focus on clinical effectiveness, including Germany and France, may have issues with trials' designs and the appropriateness of study comparators. This often leads to payer-favoured pricing negotiations, driving down price.
On the other hand, it could be argued that achieving an ASMR V or "no additional benefit" in France or Germany would not be as harmful to pricing ambitions for these new manufacturers, as they were never aspiring to reach parity or premium prices with current drugs. So long as they were included in reimbursement and could be accessed by physicians, they would have the potential to drive uptake if marketed and managed well.
Justification of pricing: past, present, and future
If these new competitors make significant inroads in European and US markets, it will be interesting to note how more traditional manufacturers respond. Whilst payers would likely use the new, low-priced entrants as argumentation for lowering prices, it would not necessarily lead to a gradual erosion of prices in oncology.
It is feasible that manufacturers will seek to justify their existing pricing by highlighting that their own trials are conducted in a manner that is more specific and relevant to the higher cost, developed markets. They also could go further, highlighting the broader economic benefits that their investments in local R&D and manufacturing bring, or challenging payers by threatening to relocate these functions to other geographic locations to satisfy the request for lower prices.
For now, the industry is adopting a wait-and-see approach to lower-priced innovation in oncology across markets. Although demand is there from payers, politicians, and patients, and companies such as EQRx are ambitious in their desire to revolutionise pricing, it remains to be seen what impact this will have on their own bottom lines or the market more broadly.
About CRA and the Life Sciences Practice
CRA is a leading global consulting firm that offers strategy, financial, and economic consulting services to industry, government and financial clients. Maximizing product value and corporate performance, CRA consultants combine knowledge and experience with state-of-the-art analytical tools and methodologies tailored to client-specific needs. Founded in 1965, CRA has offices throughout the world.
The Life Sciences Practice works with leading biotech, medical device, and pharmaceutical companies; law firms; regulatory agencies; and national and international industry associations. We provide the analytical expertise and industry experience needed to address the industry's toughest issues. We have a reputation for rigorous and innovative analysis, careful attention to detail, and the ability to work effectively as part of a wider team of advisers. To learn more, visit crai.com/lifesciences.
About the authors

Justus Dehnen is a vice president in the Life Sciences Practice at CRA with more than 20 years in the industry. His consulting experience focuses on pricing and market access, contracting and loss of exclusivity (LoE) strategy development projects for national and international life science companies. He works across multiple therapeutic areas for pharma, biotech, and medical device companies. Dehnen has helped life science companies to develop and maintain access, pricing, and reimbursement along the product lifecycle from early pipeline to LoE.

Dr Aaron Everitt is an Associate Principal in the Life Sciences Practice at CRA. He has almost 10 years of consulting experience in pricing and market access, across the EU and US, with experience in LATAM, APAC, and MEA. Everitt has a PhD background in immunology and virology.
References
1. U.S. Food and Drug Administration. Feb 2022. Meeting of the Oncologic Drugs Advisory Committee. [online] Available at: <https://www.fda.gov/advisory-committees/advisory-committee-calendar/february-10-2022-meeting-oncologic-drugs-advisory-committee-meeting-announcement-02102022> [Accessed 13 April 2022].
2. National Institute for Clinical Excellence. Dec 2021. Single Technology Appraisal: Sugemalimab with chemotherapy for untreated metastatic non-small-cell lung cancer ID4001. [online] Available at: <https://www.nice.org.uk/guidance/gid-ta10900/documents/scope-consultation-comments-and-responses> [Accessed 13 April 2022].
3. National Institute for Clinical Excellence. Dec 2021. Consultation comments on the draft remit and draft scope for the technology appraisal of aumolertinib for untreated EGFR mutation-positive non-small cell lung cancer. [online] Available at: <https://www.nice.org.uk/guidance/gid-ta10899/documents/scope-consultation-comments-and-responses> [Accessed 13 April 2022].