Life sciences faces a battle with sustainability, but let's not forget its successes
Sustainability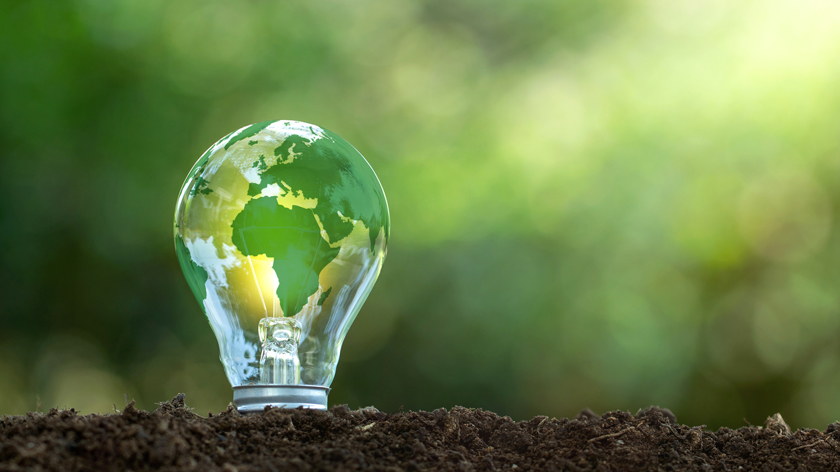 We know that the global healthcare sector is a contributor to the warming of our planet. It is responsible for 4.4% of annual carbon emissions; if the sector were a country, it would be the world's fifth biggest global carbon emitter.1
Recent research also found that, as of 2022, the sector had one of the lowest proportions of Net Zero targets of all industries. Two-thirds – 67% – of life sciences companies surveyed had not set a Net Zero target in 2022.
This is demonstrative of an increasingly serious sustainability challenge.
But there is also reason for optimism in the face of this challenge. Of those companies that set Net Zero targets, the life sciences sector has an average target for 2037 – 11 years earlier than the cross-sector average of 2048.
This should give the life sciences sector the confidence to tackle the sustainability challenges it faces. The sector should make the most of this position, maintaining an optimistic approach to continued reform. It can do that by reminding itself of where it has been successful to date.
Challenges
We're fresh off the back of the COP27 summit in Egypt. For businesses, limiting global warming to 1.5˚C was the most fragile goal going into the negotiations. The final agreement has in principle kept this goal alive, but in reality - given the current trajectory of emissions forecasts - it could be statistically unlikely that business will be able to commit to this.
Likewise, between 2030 and 2050, the World Health Organization estimates that climate change will be responsible for around 250,000 additional deaths per year. Rises in respiratory illness from air pollution and allergens, food and water-borne illness, physical injury from extreme weather events and mental health threats are just some of the climate-sensitive consequences that characterise the unfolding crisis. The health of the planet and its people are inextricably connected.
The sector's success
I am constantly inspired by the sector's ability to swiftly adapt to the demands of the world around us – COVID-19 showed that at its best. The sector is built on a holistic and innovative mindset. Because it is so highly-scrutinised – as we saw so much throughout the pandemic – the life sciences sector has to constantly reform and better itself.
Its approach to sustainability is no exception – indeed, it was only last month that the sector agreed a pledge for joint action by CEOs of seven global pharma businesses to achieve near-term emissions reduction targets. This will provide an impetus for others in the sector to follow suit.
We also can't forget that, despite historic biases, the momentum and discussion around health equity has been on the rise over recent years. The sector has learnt so much throughout the pandemic to distribute products more fairly to developing nations. Perhaps this is no surprise - it speaks, after all, to the very heart of the pharmaceutical sector's purpose: to improve the lives of patients and communities.
The opportunity ahead
By developing a sustainable value chain, companies can transparently address social and environmental risks, drive resource efficiency and in doing so enable more sustainable and circular products and services. Compartmentalising the problems they face is a simple way to get started.
That's why Accenture and the World Economic Forum created a 'Sustainability DNA' model – a route for how the sector can keep pace with its sustainability objectives. This model, at its simplest, focuses on five areas where a business can improve:
Stakeholders – ensuring that EDI values, rights, and responsibilities are balanced across all parties in a supply chain
Emotion – creating an open dialogue between people to boost their understanding of (and resilience to) sustainability
Mission – embedding purpose and upholding ethics across every area of a business
Innovation – using technology to solve problems without creating harmful side-effects
Insight – training all employees in sustainability and stringently measuring risk
By focusing reforms through these five channels, businesses can build sustainable operations that deliver lasting and equitable impact – for customers and global communities.
A positive approach to sustainability
COP27 was the peak of global efforts to improve sustainability. It rightly focused on where, how, and what business and government need to do to reform quicker. But it also represents the world's achievements to date in creating a greener and more equitable world.
For me, it showed how the life sciences sector needs to view these challenges positively, inspiring businesses to maintain the innovative attitude that has enabled the sector to adapt to changing needs.
There is a daunting challenge ahead, but a strong base on which to move forwards.
About the author

Laura Dix has 16 years' experience working within Accenture and has led a range of Life Sciences commercial transformation initiatives across major pharmaceutical clients. In addition to co-authoring international research and speaking at client and industry conferences, Laura has continued to be an advocate for enabling change in the Life Sciences sector and as her clients address new needs post-COVID 19.
References
1. Forbes (2021), 'New Report Serves As A Road Map To Decarbonize Healthcare', Available here: https://www.forbes.com/sites/jackierocheleau/2021/04/14/new-report-serves-as-a-road-map-to-decarbonize-healthcare/?sh=26f86a835d0b