Innovations in cancer drug research
Views & Analysis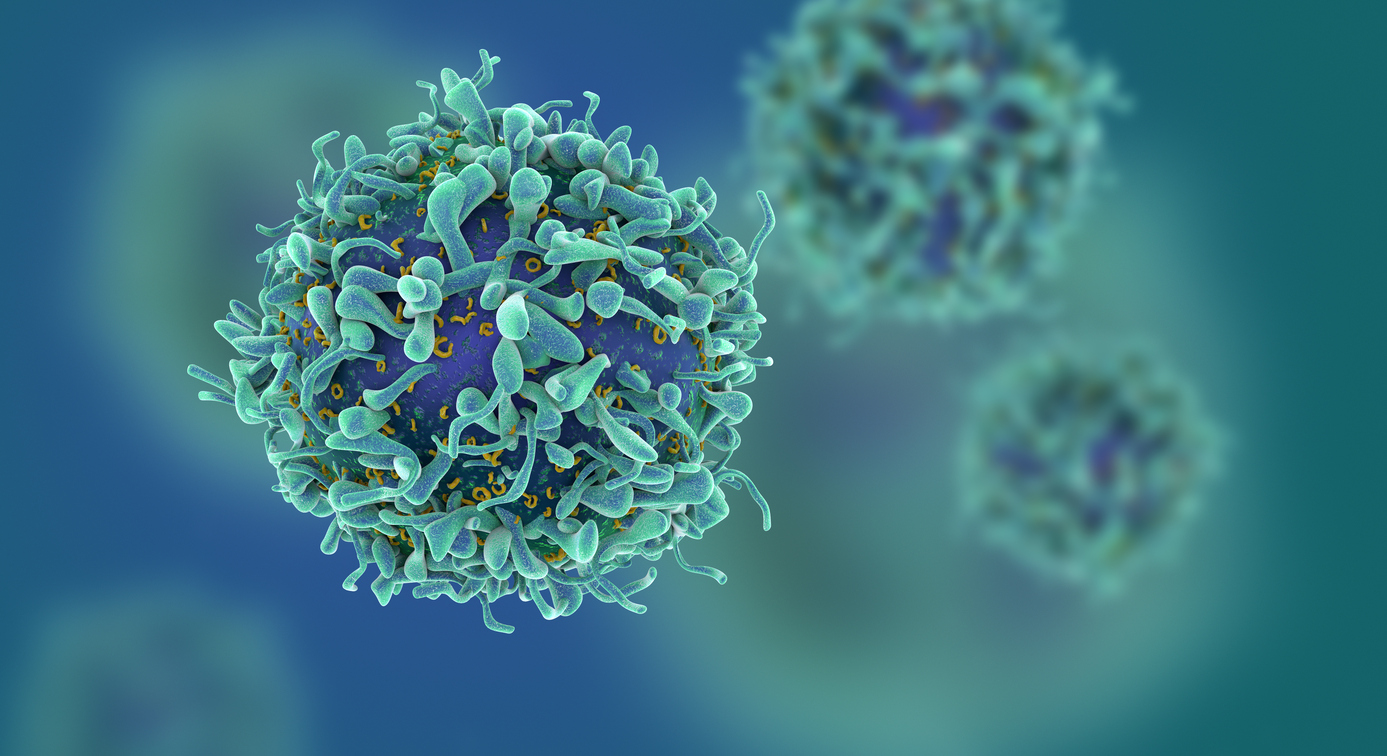 While cancer continues to be one of the leading causes of death and illness, new technology and increasing use of real-world data have the potential to revolutionise care. Ahead of this year's European Society for Medical Oncology conference in Madrid, Richard Staines speaks to experts from QuintilesIMS on the latest developments.
It's an exciting time for research into treatments for cancer. According to QuintilesIMS figures, of the 600 drugs in development, 90% target proteins, enzymes or other markers in order to stop or slow disease progression, offering potent therapies that attack tumours with fewer side-effects elsewhere in the body.
But although latest drugs and improvements in care standards are increasing life expectancies, some patients with certain types of tumours or some blood cancers still have a very poor prognosis.
Approaches such as immunotherapy and chimeric antigen receptor T-cell (CAR-T) are at the forefront of technology, harnessing the body's immune system to attack tumours and blood cancers.
But there is an increasing need across all cancer therapy types to find subsets of patients with unique characteristics, and this is changing the way clinical trials are conducted.
This is mainly due to the increasing use of targeted drugs that work in a small patient population, who can be harder to locate and enroll in clinical trials.
When clinical meets real world
Real-world evidence is playing a growing role in selecting the right patients for trials, and providing information to payers that can help to ensure a treatment gets to market at the right price once it has cleared the regulatory hurdle.
Such data is also informing the clinical development process, regulators and helping health systems optimise treatments.
Joe Purvis, global head of medical excellence at the QuintilesIMS Therapeutic Science and Strategy Unit, said the smaller trials are possible because treatments such as CAR-T are so powerful that they do not need a large patient population to produce a statistically significant effect.
Regulators are also accepting data from earlier in clinical development, and are willing to give conditional licences requiring confirmation from larger-scale trials.
With smaller trials becoming increasingly important, real-world data can make recruitment easier, particularly in light of the intense competition to recruit cancer patients to trials.
Purvis said: "It is important to remember that the standards for approval haven't changed – the data have. Exciting treatments, such as checkpoint inhibitors and CAR-T therapy, have moved rapidly to approval based on their striking effectiveness in settings where other treatments were ineffective."
Purvis commented: "The cost-effective use of real-world data can definitely improve the efficiency of randomised controlled clinical trials (RCTs) by improving our ability to find and recruit the right patients from centres who can provide the best data. This is especially important for finding patients who may have a rare disease or biomarker."
Real-world evidence can come from a range of sources other than clinical trials – for instance claims information collected by insurance companies can be interrogated to get data on up to 100% of a patient population.
Hammit Mistry, principal of Real World Insights at QuintilesIMS said: "When you are looking at variations in the population they can be linked into the clinical trials."
Other sources include government registries and electronic medical records, and in all cases those using the data ensure patients are de-identified and protected.
QuintilesIMS is aiming to help pharma and biotech companies use this kind of data, and is building "evidence platforms" that can help guide sponsors through the development process.
Purvis said that electronic medical records can be used in observational studies, gathering data on issues that may not have been detected in other trials.
"The observational use of [electronic medical record] data has the potential to detect uncommon issues that would not be detected in reasonable sized interventional studies."
Purvis cautioned that any efficacy or safety issues must be interpreted carefully because of potential confounding factors in patient selection.
When is patient data not patient data
Another real-world evidence innovation from QuintilesIMS is Simulacrum – a technological development using synthetic data to get around the problem of ensuring patient data remain fully anonymous.
The synthetic data are derived from Public Health England's National Cancer Registration Analysis Service, which collects information on all patients diagnosed with cancer from across the country, with permission granted by the National Health Service.
Data come from more than 500 clinics and hospitals, and incorporates around 14 million historical records.
This synthetic database produces accurate results when it is used to predict outcomes such as the numbers of tumours occurring within a certain patient population, although data on very rare tumours are not included to make sure patients remain anonymous.
Health Data Insight built the database, while AstraZeneca (AZ) and QuintilesIMS guided development by providing data science, oncology and technological expertise. AZ and QuintilesIMS are testing Simulacrum to ensure it meets researchers' needs.
Mistry conceded that Simulacrum is still in the "build phase", but at a recent conference in London, Jem Rashbass, director of national disease registration at Public Health England, said Simulacrum could help doctors see how therapies are working in real life, but using the system's virtual patient cohorts to protect their identities.
Real-world evidence can also be used to solve a major ethical issue in clinical research – the use of control groups in clinical trials.
Cancer trials will hardly ever involve placebo arms as it is considered unethical to leave the disease to take its course if there is a drug already approved.
But real-world evidence can prevent the need for a comparator arm involving potentially inferior standard care treatment.
Adapting to lose control
Data from previous trials and real-world evidence can be used to construct historical control arms so that every patient on the trial gets access to a novel drug.
"The need for control groups is one thing that might be diminishing," said Mistry.
Despite the increasing use of real-world evidence and big data to inform the trial process, Purvis said the RCT is likely to remain the mainstay of clinical research.
But RCTs can be tweaked to be more efficient. For instance "adaptive" study design has already been used to assess a raft of breast cancer drugs including Merck's cancer immunotherapy, Keytruda, and Puma biotech's PARP inhibitor, Nerlynx.
The I-SPY-2 trial in the US and Canada is testing more than a dozen breast cancer drugs against a single standard chemotherapy control arm, potentially saving time and money.
But Purvis cautioned: "A Phase II/III adaptive design study is likely to lead to faster and less expensive approval if the compound is effective. However, the Phase II/III will be significantly more expensive and take longer to conduct than a straightforward Phase II, and is, therefore less efficient if the compound is ineffective."
The message from Purvis is that RCTs are very much here to stay, but with input from other sources to improve their efficiency, and with improved designs that aim to reduce the chances of failure.
"The use of real-world data to find patients and investigators and to inform protocol design, and a drug development process that makes use of interventional and observational trial designs, with the efficient development of, and use of biomarkers to identify the right patient for a particular treatment," Purvis concluded.
For more on the latest innovations in the field of oncology, and our focus on what this means for the clinical trial process, please click here to access the Spotlight.