How the food allergy sector is benefitting from health tech's recent boom
Views & Analysis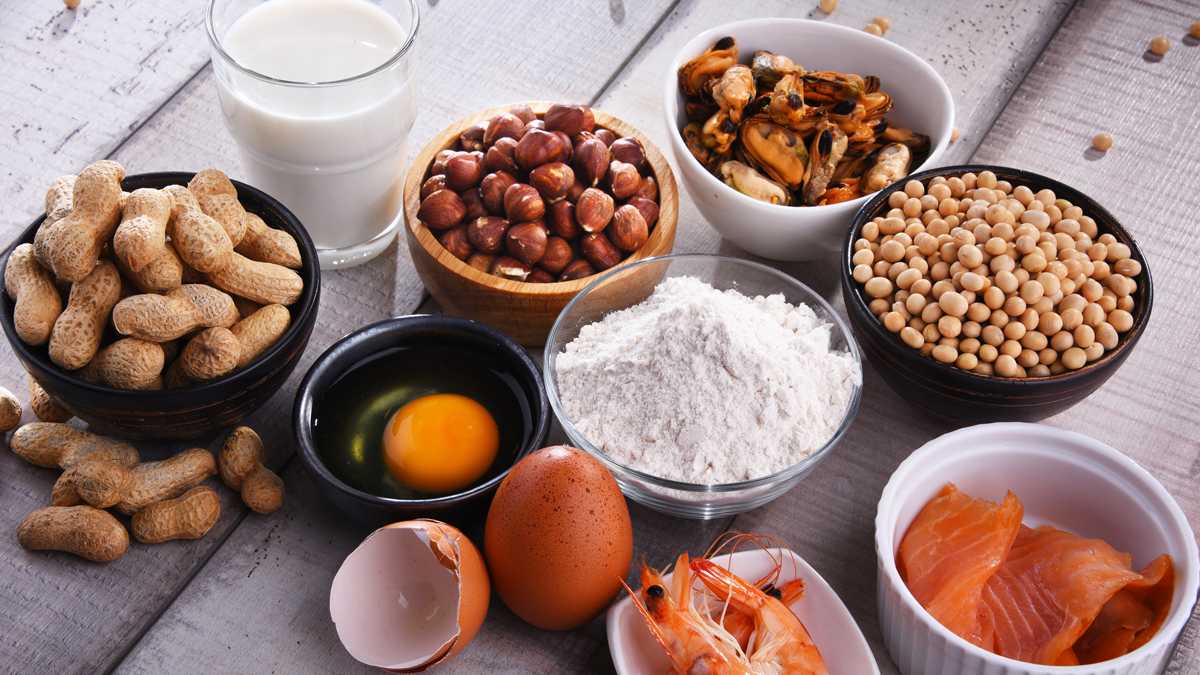 For the 32 million individuals in the US with food allergies, more research into symptoms, causes, and treatments has been long sought after, but historically underfunded.
The National Institutes of Health (NIH), which oversees disease research, has a total annual budget equivalent to $120 per person, with only $0.19 per person being spent on food allergy research. This is a staggeringly low amount, considering how many Americans, adults and kids alike, suffer from food allergies.
The digital health sphere reached the peak of its investment in 2021, with a total venture funding of $29.1 billion. Investments surged following the pandemic, with investors having a supercharged interest in health tech, particularly telemedicine. Luckily for those with food allergies, the food allergy sector has benefitted from this influx of funding.
The recent growth of health tech
Previously, there were frequent pushbacks to telemedicine, owing to concerns over privacy and quality of care. However, the global lockdown forced many Americans to utilise telehealth, with many patients, doctors, and hospitals realising the benefits after using it first-hand—and almost 88% of Americans want it to stay for non-urgent appointments.
Customer demands encouraged new partnerships among healthcare providers and technology companies. And finally, there was a tech stack for digital health - no need for companies to keep reinventing the wheel, which is what many early players in the space had to struggle with.
Food allergy tech innovators now have access to third-party customisable tools for electronic health records, clinical support, billing, and prescribing. Nowadays, new health tech, pharma, or biotech companies work with a minimum of five partners throughout a product's inception, drastically speeding up the idea-to-market timeline. These types of collaborations have made launching a health tech start-up cheaper and more accessible than ever.
All of the capital and interest flooding into the health tech space has allowed established companies, and many new start-ups, the opportunity to grow - especially in the food allergy arena.
The rise of food allergy platforms
With around 11% of adults and 8% of children in the US dealing with food allergies, leveraging health tech to manage their allergies is a new and safely exciting opportunity.
Food allergies affect people's daily experiences, and their quality of life can be severely impacted. And it's not just the day-to-day, but also leisure time. Studies have shown that 42% of families with food allergies restrict family vacations, with 90% limiting breaks to within the US over concerns about access to safe meals. However, with the recent rise in investment, more people can take advantage of new technology to manage their allergies.
Funding has been able to support a variety of different digital food allergy innovations. Portable allergen sensors, such as the Allergy amulet, help alleviate fears of hidden ingredients when eating out. It detects when specific food allergens are present, allowing those with food allergies to be more confident about what is and isn't in their food. This can provide new freedom to eat out that many with food allergies didn't have before.
Some companies specialise in paediatric allergies. For example, Super Awesome Care, a virtual clinic for kids with food allergies. Within the platform, parents have access to a dedicated care team, consisting of paediatric allergists, nutritionists, and behavioural therapists, as well as customised education and a community of other food allergy families.
Furthermore, in 2020, the first venture capital firm dedicated to developing treatments, diagnostics, and products for those with food allergies was established. AllerFund shows how far the food allergy community has come and how the health tech 'gold rush' has specifically benefitted the food allergy sector.
The future of health tech
Although investment in health tech has been dropping, down 36% from last quarter, the decline is happening across many industries, not just healthcare. Investors had a rallying cry to help fund innovation during the pandemic, and now that pandemic concerns have begun to settle, so have the contributions. Additionally, recent economic conditions have investors holding back from the market.
Many questions are being raised about the recent pullback on investments and how this will affect new and established health tech companies, including food allergy tech platforms. Companies with a product-market fit are more likely to find a receptive funding environment. For those that haven't, tough times may be ahead.
Investors are currently more gun-shy and will likely need more to take a leap of faith, particularly at the earliest stages. To survive and prosper in this new climate, digital health companies need to focus on their customers, and how to acquire and keep them. One of the best ways to do this is to enhance customer satisfaction and provide a superb user experience.
It's not all doom and gloom, as new food allergy start-ups still have the opportunity to gain interest and funding from giants in the industry, like Johnson & Johnson. The company recently offered grants to innovative start-ups through their Food Allergy Prevention Quickfire Challenge. The winners of this challenge received $150,000 in funding and mentorship.
Although the health technology industry is experiencing a funding lull right now, the current climate won't last forever. The global digital health market is expected to make a compound annual growth rate of almost 25% from 2019 to 2025. The world has finally experienced the life-changing benefits of digital health, and the allergy health tech train will continue to advance.
With digital food allergy solutions finally catching the eye of investors and their vast number of potential customers, it's clear that the innovations will only keep coming.
About the author

Rania Nasis, MD, MBA is the founder & CEO of Super Awesome Care, a tech-enabled healthcare platform for kids with food allergies and their families. As a physician entrepreneur and digital health expert, her mission is to bring the best food allergy care to all families, when and wherever they need it.