How one pharma "family business" places patients first
Views & Analysis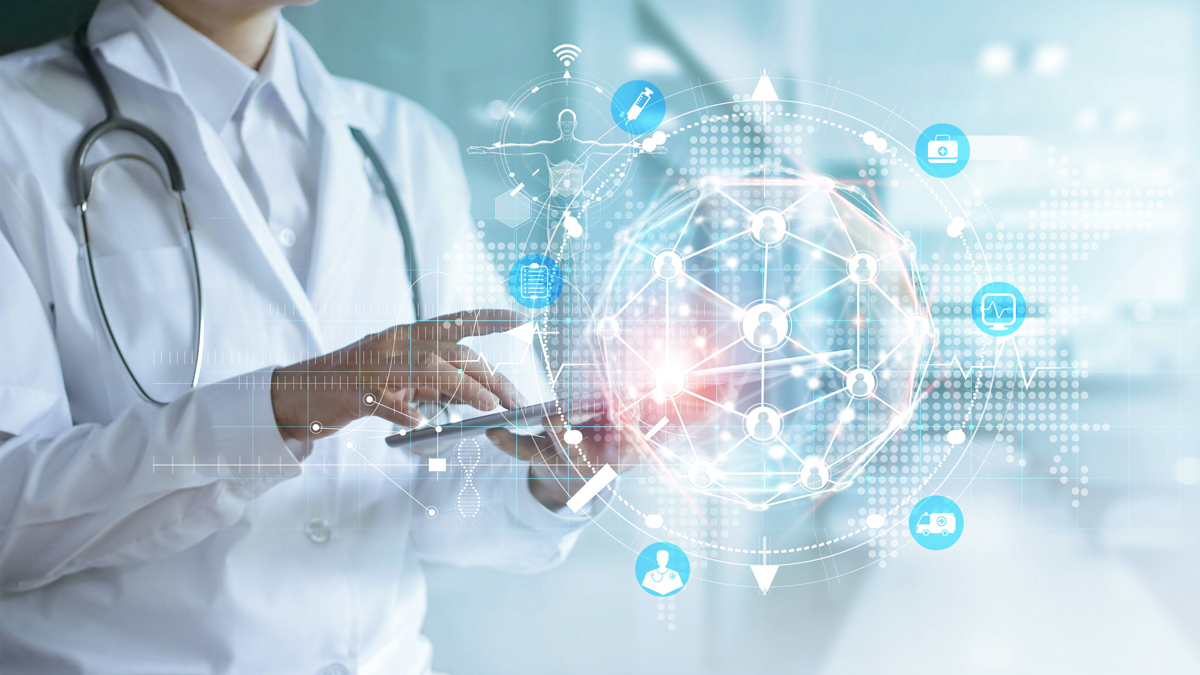 When people think about pharma, they often think about "big" pharma: large, faceless corporations. But Giacomo Chiesi, head of Chiesi Global Rare Diseases, thinks of his 6,000-person company as a family business. And just as a family business thrives on its connection to the community, Chiesi is committed to connecting to the global patient community.
Founded in 1935 by Chiesi's grandfather of the same name, Chiesi Group focuses on respiratory conditions, special care, and on rare diseases, including lysosomal storage disorders and rare haematological and ophthalmological diseases.
"An important advantage of being a family business is the opportunity to focus on the long term – we look ahead to the next generation of people and not necessarily the next month or the next quarterly report," Chiesi says. "We try to have a very long-term orientation because we believe that aligns our objectives very well with the objectives of society and the patients we serve, and it makes us a stable business."
Chiesi has proven its dedication to global public health through its designation as a certified Benefit Corporation (B Corp) since 2019. And the company lives its commitment to patient centricity through all its operations, Chiesi explained.
For example, at the SSIEM Annual Symposium earlier this month, the company shared data on a new candidate for the treatment of Fabry disease, a rare genetic blood disorder. Chiesi's approach to these trials presents a clear demonstration of Chiesi's patient-centricity approach in action.
Caring for a global community
The non-profit B Labs issues B Corp certifications to businesses that can demonstrate a positive social and environmental impact, as well as make certain public commitments to accountability and transparency.
The status isn't awarded lightly and Chiesi is the largest pharmaceutical manufacturer to be named a B Corp.
"We believe it is necessary to take care of our planet and the people who inhabit it, meaning sustainability has been a primary concern in the way we operate," Chiesi says.
When thinking about their work in rare disease, Chiesi points to the United Nations charter and its call for "health for all at all ages."
"This sets a high bar," he says. "It is still a goal, but not a reality today. We are working to provide patients, including those living with rare diseases, with safe and effective treatments that improve their quality of life and make these treatments accessible. Our hope is that by helping patients and their families affected by these diseases and conditions, we can help achieve health for all at all ages."
Every pharma company developing treatments for new diseases is contributing to some degree to better global health. But rare diseases are a particularly important and challenging focus area.
"There are many challenges in the development of therapies for rare diseases due to several unique factors, including small target patient populations, lack of long-term safety and efficacy data or natural history data, and often complex administration, dosing, and patient monitoring requirements," Chiesi says. "There is a lack of shared responsibility by different stakeholders to fulfil the significant unmet medical needs in the rare disease community. As a result, society and government bodies have not developed models and policies that adequately support the development of and access to rare disease drugs."
Chiesi recently commissioned a study to demonstrate how much of a public health imperative the development of rare disease treatments is. Working with IQVIA, they found that the cost for 8.4 million rare disease patients in the U.S. is approximately $2.2 trillion per year, and that the societal responsibility for all known rare diseases is estimated to be $7.2 to $8.6 trillion per year. But when a treatment is available for a rare disease these costs decrease.
"One of the most interesting findings was that a lack of treatment was associated with about a 21% increase, on average, in total costs per patient per year compared to a situation where an approved treatment exists and is available to patients," Chiesi said. "These results highlight the need to invest in therapeutic innovation as well as diagnostics and newborn screening. They also help justify increased governmental investment to ensure broader patient access to safe and effective therapies and policy proposals that reflect the unique challenges rare disease patients and companies often face."
Organising around the patient's voice
Chiesi's broad efforts focus on serving the global patient community, but patient centricity within the organisation also happens on a personal level.
"We start our meetings by bringing to life a patient testimony and asking the team to reflect on how the goal of each meeting ultimately leads back to the needs of patients," Chiesi says. "If a direct link between the purpose of the meeting and the patient benefits is not clear, then the team considers calling off the meeting to regroup. This greatly affects the team's mindset and accelerates the convergence between the need to develop a product for regulatory purposes and that of making it available as soon as possible for the patients."
Patient centricity is more than a talking point at Chiesi; a number of initiatives old and new underscore the company's focus. The company has both a dedicated Patient Advocacy Team, which focuses on creating a solid relationship with patients and their families, and a Patient Engagement Team, which makes sure all patients' needs are considered in things like clinical trial design.
"Recently, for example, a Fabry patient let us know that, because of her age, she would not be able to participate in an Expanded Access Program (the "EAP") which we are conducting in the US," Chiesi said. "We promptly discussed this need with the FDA and the agency agreed to a proposed amendment of the protocol to accommodate, in a safe manner, the patient access to the EAP."
These groups have also used patient feedback to build digital tools to help facilitate engagement. In the realm of Fabry disease, for instance, Chiesi recently launched a disease education programme.
"As with many rare diseases, there is often limited information and resources available to help support patients, caregivers, and families," Chiesi said. "Keeping this ongoing need in mind and in speaking with members of the rare disease community, we set out to bring information and perspectives about Fabry disease to patients, as well as their caregivers, families, and healthcare professionals, so they can make informed decisions about their health."
Chiesi's philosophy in action
Even the trial data recently presented at the SSIEM Annual Symposium ties into Chiesi's overarching philosophy around patient centricity and public interest.
"We put our drugs through challenging clinical studies to generate clarity and transparency about our products: we aim to show to ourselves, the patients, and the medical community, that our solutions are differentiated versus the existing ones, which are often referred to as 'Standard of Care', and that the difference is real and objective," Chiesi said. "We design our clinical development strategy and the trials with this aim in mind."
This takes the form of trial design that goes beyond smaller-scale studies normally done in the rare disease space – where funding and recruiting can be challenging – and instead launching large, comparative trials more commonly found in mainstream pharma R&D. It also involves testing all the clinical situations in which a drug might be used – in new patients, well-controlled patients switching from existing therapies, and patients switching because the standard treatment is not providing adequate control.
"This design will enable physicians to take more informed and robust treatment decisions than in most other cases," Chiesi said.
Chiesi Group may have started small in 1935, but this family business has grown into a significant presence in the pharma world. And they've done so without sacrificing a dedication to positive social impact and an enduring focus on the life and experience of the patient. For patients with Fabry's disease, Chiesi's ongoing work is an example of those values in action.
"Our goal has always been to have a positive and long-lasting impact on patients and society, and I continue to live by this mission every day," Chiesi says. "Chiesi has a long history of commitment to the rare disease community in particular, and in 2020 we established the business unit Chiesi Global Rare Diseases to reinforce our commitment to put rare disease patients at the centre of everything we do."
About the author

Giacomo is currently Head of Global Rare Diseases at the Chiesi Group, where he leads the team developing and commercialising treatments for rare and ultra-rare diseases.
He was previously Head of Global Corporate Development at the Chiesi Group where he led the team through an intense deal making activity. The deals were instrumental for Chiesi to become a global company with expansion to several new countries including Canada, Australia and China, enter and grow its presence in the US market, selectively expand in new markets in Europe and establish a global portfolio and pipeline in rare diseases, which culminated in the constitution of a new organization: Chiesi Global Rare Diseases.
In 2014, he founded Chiesi Ventures as a joint venture with Pappas Capital, an established life science venture capital fund, where he currently serves as Managing Partner. He serves as a Board Member on the Board of the Chiesi Group. He was previously¬ an observer or board member at Chiesi USA, Glycomine, Aura Biosciences, Sentien Biotech, and Minoryx Therapeutics.
Before joining the family business, Giacomo was a consultant with Bain & Company, a management consulting firm, where he led teams in a variety of assignments including due diligence, restructuring and strategy projects for consumer goods and IT companies in different countries.
Previously he was with Accenture where he led large teams in outsourcing projects across Europe and US for clients in the transportation and retail businesses.
Giacomo earned a Master of Science degree Magna cum Laude in Telecommunications Engineering from the University of Parma, Italy, and an MBA from the University of Chicago Booth School of Business with concentrations in Entrepreneurship, Economics and Finance.
He practices calisthenics every day and enjoys spending time with his wife and kids, reading, travelling, and playing guitar. In 2021, he was awarded the Champion of Hope award from Global Genes.
About Chiesi Group
Chiesi is an international, research-focused biopharmaceuticals group that develops and markets innovative therapeutic solutions in respiratory health, rare diseases, and specialty care. The company's mission is to improve people's quality of life and act responsibly towards both the community and the environment.
By changing its legal status to a Benefit Corporation in Italy, the US, and France, Chiesi's commitment to create shared value for society as a whole is legally binding and central to company-wide decision-making. Since 2019 Chiesi is certified B Corp, meaning that its sustainability efforts are measured and assessed by the most ambitious global standards. The company aims at becoming net-zero by 2035.
With over 85 years of experience, Chiesi is headquartered in Parma (Italy), operates in 30 countries, and counts more than 6,000 employees. The Group's research and development centre in Parma works alongside 6 other important R&D hubs in France, the US, Canada, China, the UK, and Sweden.
For further information please visit www.chiesi.com
About Chiesi Global Rare Diseases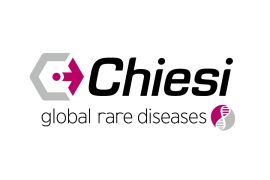 Chiesi Global Rare Diseases is a business unit of the Chiesi Group established in February 2020 and focused on research and development of treatments for rare and ultra-rare disorders. The Global Rare Diseases unit works in collaboration with Chiesi Group to harness the full resources and capabilities of our global network to bring innovative new treatment options to people living with rare diseases, many of whom have limited or no treatments available. The unit is also a dedicated partner with global leaders in patient advocacy, research and patient care. For more information visit www.chiesirarediseases.com.