Growing pains: how the pharmaceutical industry can hire and retain talent during industry boom
Sales & Marketing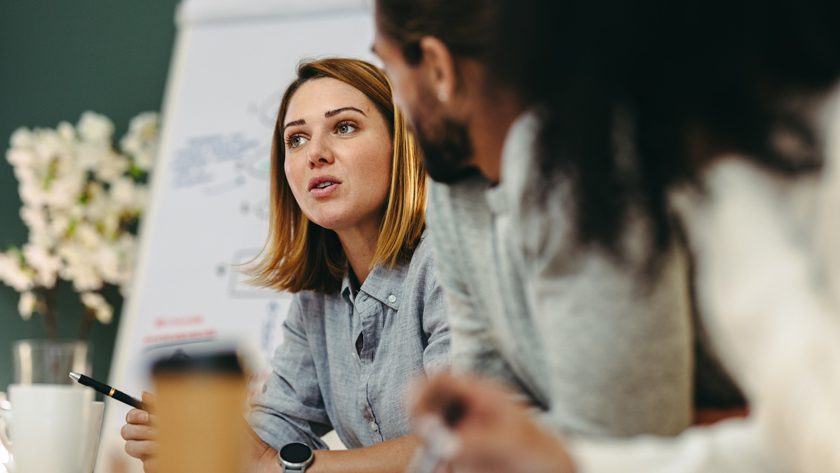 Like many industries, the pharmaceutical labour market has felt and will continue to feel the impacts of the COVID-19 pandemic moving into 2023 and beyond. A new operating model for pharma shifted priorities and forced companies to rethink their organisational strategies. Everything from transitioning to virtual meetings with healthcare providers, to navigating the logistics of supply chain disruptions, has permanently altered pharma operations – many would say for the better.
However, these new trends come with a unique set of challenges. As the industry continues to grow and evolve, the demand for skilled labour is paramount. Recruiting and retaining talent is one of the biggest challenges facing the industry now through 2028, as the US Bureau of Labor Statistics expects life, physical, and social sciences to grow 7%. Paired with the current US pharmaceutical job vacancy rate of around 8%, companies will need to pivot to fill the incredible labour needs.
So, what are the driving factors for growth in the industry? The technology wave, push for onshore manufacturing and development, anticipated breakthroughs, and record cost setting expected in 2023 emphasise the demand to retain and recruit skilled talent.
Looking to the year ahead, here are some key challenges and solutions to keep in mind for a successful 2023 for recruiting, hiring, and retaining talent within a pharmaceutical company.
Recruiting
Dwindling college pipeline: The already short supply of pharmacists and pharm techs is further strained by the decreasing number of pharmacy grads entering the industry. This is only the beginning of growing pains for the trade. Companies who invest in having a presence at universities and trade shows can build relationships with the narrow pool of young, skilled talent as they look to enter the workforce.
Remove bias: To find the best employees, eliminate as much bias as you can during the screening process. Consider removing education experience and prioritise skills a candidate will bring to the job when reviewing resumes. A top 10 pharmacy school doesn't always breed the best candidates, nor does having experience working at a "top-tier" company.
Streamline the recruitment strategy: Standing out in a tight labour market is key to recruiting, and eventually hiring, the best candidates possible. In addition to posting on job boards, maintain a strong social media presence, attend industry events, and consider leveraging a recruiting agency to identify the best candidates. With the dynamic nature of modern business, recruiting needs may have to be altered in real-time and a respected partner will be able to provide excellent candidates in a timely manner.
Hiring
Ride the technology wave: Technology may ease some challenges associated with a reduced supply of skilled labour. Investing in technology for onboarding, training, and employee communication can help cut expenses and positively impact engagement. Updating standard processes with apps and programmes allows for human capital to be reallocated to other areas of the business.
Best fit: Soft skills are one of the most important things you can hire for. Technical skills can be taught or fine-tuned, but something like personability is a less-tangible proficiency. With the increasing convergence of technology and life sciences, search for personable candidates who can pair tech-enabled solutions to patient-centered medicine. Investing in a high-quality workforce and training is key to continue progress and fill any skill gaps.
Tap into alumni network: Boomerang employees might be the most untapped resource when it comes to hiring. Especially when searching for specialised positions, former employees are already familiar with company processes and are more quickly onboarded to fill immediate staffing needs.
Retaining
Prioritise professional development: With a scarcity of skilled labour, now is the time for pharma companies to tap into their greatest assets – their people. Growth and training of retained staff through continued education will keep employees from becoming complacent. Starting from onboarding new employees to investing in tenured staff, professional growth and development can boost a person's willingness to stay. Regular leadership skill workshops and cross-training encourage engagement and help to actively address staffing challenges when a specialised position shift needs to be covered.
Address mental health early: Burnout is common amongst professionals in the pharmaceutical industry and leads to high turnover. Companies should analyse their current business and find ways to boost morale and employee satisfaction. It's important to establish a solid culture of communication — this builds a healthy workplace foundation that naturally prioritises wellness. The most successful companies will listen first, seek to understand, and provide ample support opportunities such as access to mental healthcare, social opportunities, and adequate rest to protect employee wellness.
Embrace virtual work: Not everyone is designed to work from home, but it is increasingly becoming the preference, especially for younger employees. While most work in life sciences requires workers to be onsite, companies need to provide flexibility for remote work when possible. Remote work allows retention of a more diverse workforce where talent can be located around the world, working when most convenient for them.
Final takeaway
While the labour market may be tight for the pharmaceutical industry, organisations can get ahead of growing pains by prioritising their people. Growing a strong and stable staff is possible through an emphasis on training, employee resources, and building a positive external reputation.
About the author

William Crawford Stonehouse III is founder and president of Crawford Thomas Recruiting, a full-service staffing agency focused on sales recruitment, accounting, information technology, engineering, human resources, management, and life sciences. With Executive Education from Harvard Business School and a degree in corporate finance from the University of Utah, Stonehouse and his partners have built the recruiting agency over the past 15 years.