European biotech round-up: Ablynx's big break and more
Views & Analysis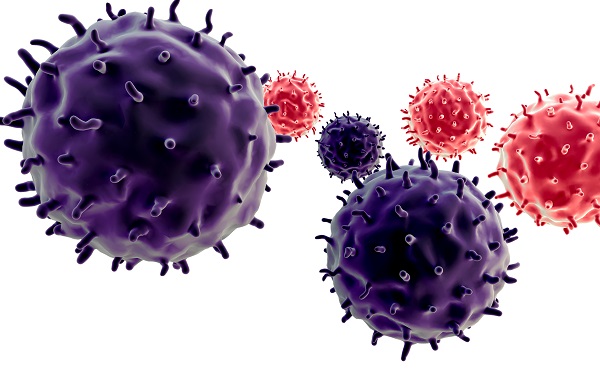 This week has seen another flurry of activity in European biotech, with a mixture of encouraging clinical trials and new funding lifting the sector.
Ablynx's big break
The big winner this week in European biotech was undoubtedly Belgium's Ablnyx, which saw its shares soar after it scored a major hit in phase 3 trials of caplacizumab.
The drug is a new treatment for a rare blood-clotting disorder, acquired thrombotic thrombocytopenic purpura (aTTP), and was filed with the European Medicines Agency (EMA) in February.
Analysts predict that the drug will earn global peak sales of $400 million, and the company may opt to go it alone in marketing the drug.
This could be the start of something big for Ablynx, which has the potential to be a major EU biotech company – and this week's results could be the turning point for the firm established in 2002.
Its finances and commercial prospects were also lifted by a deal signed with Sanofi a few months ago to immune-related inflammatory diseases based on the biotech's nanobody technology. The deal could be worth up to €2.4 billion, and could also help lift it into the big time if key R&D milestones are hit.
OBN Awards
Oxford in England is one of leading biotech hubs in Europe, and last night saw the Oxford Biotech Network (OBN) Awards pick out some of the brightest prospects and best performers in the sector.
Among these winners was Microbiotica, which won the best start-up biotech award.
The Cambridge, UK based company aims to develop new therapeutics using microbiome science, and has candidates for inflammatory bowel disease (IBD), immune-oncology and Clostridium difficile in its pipeline.
The company is a spin-out from the renowned Wellcome Trust Sanger Institute in Cambridge, and raised £8 million in equity financing last year from Cambridge Innovation Capital and IP Group.
Other notable winners included Exscientia, which won Best Emerging Biotech for its Artificial Intelligence and big data platform, which it is using to accelerate drug discovery and development, and PsiOxus Therapeutics.
The company is based just outside Oxford and is developing novel immunotherapies using its proprietary first generation oncolytic virus and platform technology for next-generation oncolytic viruses, Tumour-Specific Immuno-Gene Therapy (T-SIGn).
The company signed a development deal with Bristol-Myers Squibb late last year for one of its candidates, and is opening a new research lab in the US.
Visit the OBN website to see the full list of winners.
Santhera and Summit target DMD
Santhera's Raxone was rejected by the EMA's CHMP committee last month for use against Duchenne muscular dystrophy (DMD), but the company announced this week it would ask the regulator to reconsider its verdict.
Raxone (idebenone) is already approved as a treatment for the rare hereditary eye disease Leber's hereditary optic neuropathy, and Santhera is seeking a label extension covering DMD, the rare muscle-wasting disease which is attracting an increasing level of R&D investment.

Thomas Meier
Thomas Meier, CEO of Santhera, confirmed that the company had requested a re-examination of the CHMP's negative opinion, which is now expected to be completed by Q1 2018.
Meier said the company remained convinced that Raxone offers therapeutic benefit in preserving respiratory function in teenage patients not taking glucocorticoids, a patient population with high unmet medical need.
However regulators have displayed a great deal of scepticism about new treatments - last week saw the FDA reject PTC Therapeutics' Translarna.
Translarna is already approved in the EU for DMD, however, while Sarepta's Exondys 51 is the only USs-approved therapy for the disease.
Meanwhile, UK biotech Summit is also active in the DMD field, and is developing an ultrophin modulator called ezutromid, which presented initial phase 1 trial data earlier this year.
Dr David Roblin, chief operating and medical officer of Summit, says the company expects to report the first 24-week biopsy, MRI and functional data from its PhaseOut DMD in Q1 2018, with top-line data from the complete 48-week clinical trial expected in Q3 2018.
Faron moves on to fundraising
Finland's Faron Pharmaceuticals is looking to raise up to £10 million via a new share offering.
This comes after some good news from the UK earlier this week, when the company was granted a Promising Innovative Medicines (PIM) designation for its lead product Traumakine, currently in phase 3 trials for Acute Respiratory Distress Syndrome (ARDS).
This follows encouraging noises from the US FDA, which says the company can proceed to filing if its pivotal study hits its primary endpoint.

Markku Jalkanen
Commenting on the new fundraising, Dr Markku Jalkanen, CEO of Faron, said:
"Given the recent positive advice from the FDA, Faron is now rapidly preparing to become a commercialisation-stage company moving its focus for Traumakine towards the market.
"This funding round will help us to commence commercialisation preparations ahead of read-out from the INTEREST trial and expedite our clinical development activities for Clevegen [a potential cancer immunotherapy]."
Immatics funds immunotherapy pipeline
Germany's cancer immunotherapy biotech Immatics successfully raised $58 million this week via a Series E financing.
The company attracted attention earlier this year when it sealed a deal with Amgen to develop bispecific antibody drugs which could be worth up to $1 billion.
This week's new funding was supported by existing investors and Amgen, and the company will use the funds to develop its next-generation immunotherapy candidates.
Its lead candidate is IMA101, an ACTolog endogenous T-cell therapy, and candidate IMA201. This second candidate uses the more advanced ACTengine approach to generate the treatment. This involves transducing a patient's own T-cells to express a tumour-specific exogenous T-cell receptor (TCR) and redirecting activated T-cells to the tumour sites.
The company hopes these technologies will help it create leading next-generation CAR-T drugs, which could build on Novartis' Kymriah, the first such drug approved by the FDA.
Peter Chambré
Peter Chambré, Chairman of Immatics, says the funding will cover a period in which the company expects to receive initial patient data from the current Immatics' IMA101 and IMA201 adoptive cell therapy clinical trials, and the opening of trials of further ACTengine candidates.
Immunocore poaches Lilly leader as new commercial head
Finally, another European immunotherapy biotech, Immunocore, unveiled its new chief commercial officer this week.
Andrew Hotchkiss joins from Lilly, where he held numerous global leadership roles, demonstrating that the privately-held Oxford company now wants to gear up for market.
Read more here.