Digital health round-up: smart inhalers, 3D printing and more
Articles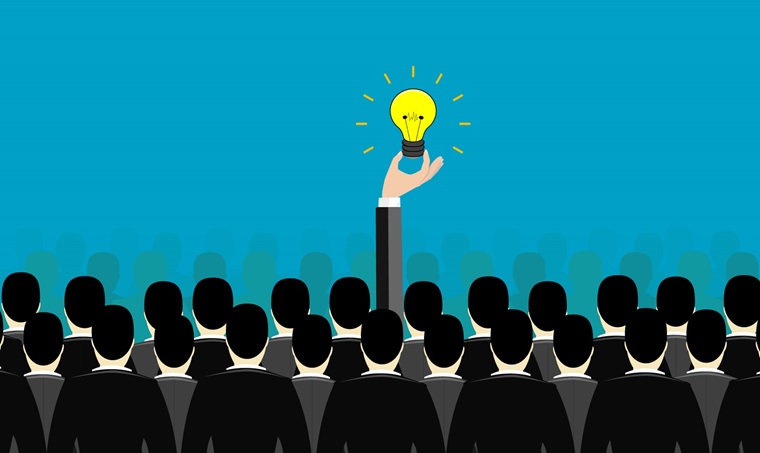 Digital breathing life into respiratory disorders
Digital solutions to respiratory conditions are not strictly new. In fact, the respiratory field has long enjoyed a relationship with revolutionary medical devices – the modern era of aerosol therapy starting with American doctor George Maison's metered dose inhaler in the 1950s.
Now, in a world heaving with technological opportunities, various companies have begun to drive home the 'digital' aspect of 'digital solutions'.
Two companies working in the field but with different specialities – Vectura and Propeller Health – have announced a collaboration this week. They plan to incorporate Propeller's sensor tech into Vectura's inhaler portfolio.
Vectura, a market leader in inhalers for chronic obstructive pulmonary disease (COPD) and asthma, is producing a new generation of advanced variants, based on Maison's ground-breaking technology but pushing the boundaries even further. Its dry powder inhaler tech, which boasts enhanced product stability and increased lung penetration of drug particles, is behind its three licensed inhalers Anoro Ellipta, Relvar Ellipta and Incruse Ellipta.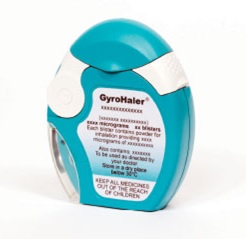 Initial collaboration will combine Propeller's sensor with Vectura's lever-operated dry powder inhaler, which is based on Vectura's EU-approved GyroHaler.
Propeller's patented sensor technology will be used by Vectura. It can be attached to most inhalers and relays information to a desktop or smartphone app. The information gathered then provides insights to users about such elements as when to use their inhalers and what may be causing any problems.
The partnership will attempt to address adherence and disease management – both issues that are particularly prevalent in asthma and COPD.
Given Propeller's ties with Boehringer Ingelheim and GlaxoSmithKline (with whom Vectura worked to develop its Ellipta inhaler range), and Vectura's extensive inhaler range, this collaboration could put an end to these issues for good.
Stem cells – now available in print
3D printing has promised to revolutionise healthcare since its conception in the 1980s. In recent times, the technique has been used across various disciplines, from building surgical scaffolds to aid in precise procedures to printing prosthetics for patients.
Taking the revolution a step further is a proof-of-concept experiment by Nano Dimension which has developed a 3D bioprinter capable of printing stem cells.
The work was achieved with the help of Israel-based Accellta, which has proprietary rights for the 3D printing of stem cells, progenitors and differentiated cells for medicinal research. The companies' combined efforts could result in a system capable of producing batches of billions of high-quality stem cells that can be used for anything from drug discovery to building tissue models (as seen in 'organs-on-chips' technology).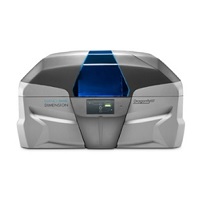 Nano Dimension currently focuses on printing multilayer circuit boards through its Dragonfly 2020 3D printer.
The company's core component is its Dragonfly 2020 printer which utilises advanced 3D inkjet technology to build printed circuit boards for electrical goods. Because the technology is capable of building highly intricate and multi-material objects, the idea is to create an adapted version of the same printer to build viable stem cells instead.
The concept of manipulating stem cells has been showing promise over the past decade or so. In recent times, many pharma companies have begun to investigate methods to foster their unique cellular properties to treat diseases.
The most renowned application of stem cells as a treatment has been in blood-borne cancers, where stem cell transplants can completely eradicate certain types of leukaemia, myeloma and lymphoma. Many other areas are also under investigation, including diabetes, spinal injury repair and neurodegenerative disorders.
If successful, the 3D printing of viable stem cells could position Nano Dimension as a key player in a market some have predicted could be worth $6 billion by 2024.
Read more: A future without pharma companies
Personalising tablets
Following in the footsteps of Nano Dimension and Accellta's mind-boggling work this week came the announcement of another novel technology in 3D printing, this time for the printing of personalised tablets.
Designed by Assistant Professor Soh Siowling and PhD student Sun Yajuan, from the Department of Chemical and Biomolecular Engineering at the National University of Singapore, the technology enables the production of tablets with individualised characteristics.
The team claims that, because the platform is based on current 3D printing technology, healthcare professionals can input data about a patient's medicinal profile and the technology will create a pill that caters to their exact needs. In contrast to traditional 3D printing, however, this version does not build the pill layer by layer, instead focusing on three components, one of which is the shape of the drug.
Unlike current 3D-printed medicines, which often have the disadvantages of low dosage, non-continuous or inconsistent release profiles, and poor tablet durability, by simplifying their approach to focus on drug shape, the team has produced a pill able to not only harbour multiple drugs at once, but also to allow specific release times for each.
The added bonus that this technology can be utilised in conjunction with traditional 3D printing means personalised, all-in-one tablets are a legitimate reality – and all at a relatively low production cost.
Also in the news:
Diabetes patients using gadgets to make DIY pancreas
Theranos voids all Edison blood test results from the past two years
About the author:
Marco Ricci is Staff Writer at pharmaphorum. Contact him at: marco.ricci@pharmaphorum.com or on Twitter @pharmaphorum_MR