Digital health round-up: Vertex's machine learning tie-up and more
Digital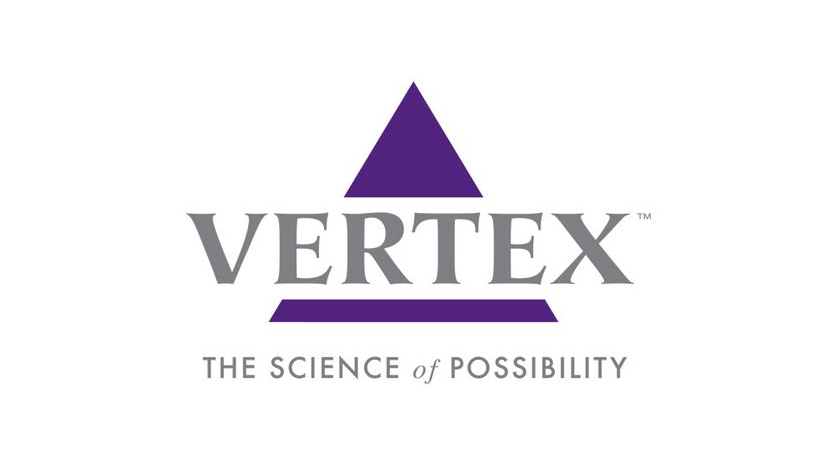 Vertex has become the latest big pharma company to acknowledge the potential of machine learning in drug development, announcing a three-year collaboration with the UK's Genomics plc to use human genetics to improve discovery of targets for precision drugs.
The collaboration, which is extendable to five years, also aims to understand the clinical impact of human genetic variation and patient stratification in diseases with significant unmet need.
Vertex, which already has a research site in Oxford, hopes the tie-up will advance its efforts to develop transformation precision drugs for people with serious diseases.
Using its analysis technology Genomics plc uses genetics to understand human biology and the likely efficacy and safety of potential novel medicine.
Genomics' "engine" is the largest of its kind in the world, with over 100 billion data points, using machine learning and statistical algorithms to predict the impact of therapeutic interventions.
It links to human genetic variation at over 14 million positions in the human genome to changes in 7,000 molecular, cellular, and physical measurements and disease outcomes.
Scientists from Vertex and Genomics will work closely to improve target discovery and validation in certain undisclosed diseases.
Both companies will also have the opportunity to suggest additional diseases for the collaboration where genetic evidence is supportive.
Vertex will fund resources committed by Genomics, and will make milestones and royalty payments to the company for novel targets resulting from the collaboration.
The US pharma has made a £10.5 million equity investment in Genomics as part of its £25 million second round of funding, and Vertex's chief scientific officer David Altshuler has joined the UK firm's board.
Humana to invest in digital health
US health firm Humana is to expand its capability in technology, digital health and analytics with a new centre in Boston, Massachusetts.
Humana will establish the new operation in Boston's Seaport neighbourhood, according to the website news-medical.net.
Dubbed Studio H, Humana's new venture will focus on new products and services that will be developed for use across the company.
[caption id="attachment_46272" align="alignleft" width="135"]

Boston, MA[/caption]
It expects to employ up to 240 people at the location over the next five years, and will be led by Heather Cox, who takes the newly created position of chief digital health and analytics officer.
Cox will report directly to Humana president and CEO, Bruce Broussard.
Her new role will be to build Humana's digital care delivery operations, and to integrate these across the organisation.
Cox brings 25 years of experience, most recently serving as chief technology and digital officer at USAA, where she led teams responsible for designing and building personalised digital services for members.
Russian twitter bots spread vaccine misinformation, says study
Social media bots and Russian trolls spread false information about vaccines on Twitter during the 2016 presidential election period, according to new research.
The research led by George Washington University (GW) said the twitter accounts entered into vaccine debates months before election season was underway.
The study "Weaponized Health Communication: Twitter Bots and Russian Trolls Amplify the Vaccine Debate" was published in the American Journal of Public Health.
A team of researchers, also from the University of Maryland and Johns Hopkins University, examined thousands of tweets sent between July 2014 and September 2017.
Several accounts, now known to belong to Russian trolls who interfered in the US election, as well as marketing and malware bots, tweeted about vaccines, skewing online health communications.
Bots distributing malware and unsolicited commercial content shared anti-vaccination messages 75% more than average Twitter users.
The trolls and more sophisticated bot accounts used a different tactic, spreading division by posting equal amounts of pro- and anti- vaccination tweets.
A team led by David Broniatowski, an assistant professor in GW's School of Engineering and Applied Science reviewed more than 250 tweets about vaccination sent by accounts linked to the Internet Research Agency.
This Russian government-backed company was recently indicted by a US grand jury because of its attempts to interfere in the 2016 US elections. The researchers found the tweets used polarising language linking vaccination to controversial issues in American society, such as racial and economic disparities.
Researchers said these so-called 'content polluter' accounts used anti-vaccine messages as bait to entice their followers to click on advertisements and links to malicious websites
Sandra Crouse Quinn, research team member and professor in the School of Public Health at the University of Maryland, said: "Ironically, content that promotes exposure to biological viruses may also promote exposure to computer viruses."
Broniatowski added: "The vast majority of Americans believe vaccines are safe and effective, but looking at Twitter gives the impression that there is a lot of debate."