Device ad-vice: Giving device reps the sales tools they need
Meg Nohe
HCB Health
(Continued from part 2 of the "Device ad-vice series" : "Device ad-vice: Best practices for handling a medical device recall")
When thinking of a medical device company's successes, we often think of its clinical breakthroughs—developing the next "bionic" knee for the 65-year-old weekend warrior or the newest cochlear implant that gives the gift of hearing to a child. However, the sales representative who promotes devices such as these is usually the person helping to make the product move.
As a device marketer, I frequently help our clients create sales tools for their reps. And since I'm a former pharmaceutical and medical sales rep, I have a good grasp of what these pieces require to help a rep be successful.
I worked in sales for two of the largest pharmaceutical and medical device companies in the world before transitioning to working on the advertising side of devices. In my experience, a few lucky sales reps will be given a large amount of time, especially with surgeons, to discuss their product. In many scenarios, however, device reps will fare like many on the pharma side and be given just a few seconds to get their message across.
With that in mind, here are six key approaches to creating useful sales tools for medical devices:
1. Short and sweet is crucial. Good sales reps know their products front to back and will likely prefer to speak to their intricate nuances instead of reading from a sales piece. Keeping information on the sales aid high-level is not a bad thing. Ask yourself: "What are the most important nuggets of information a doctor needs to know?" Of course, there's a place for in-depth information, too (see #6).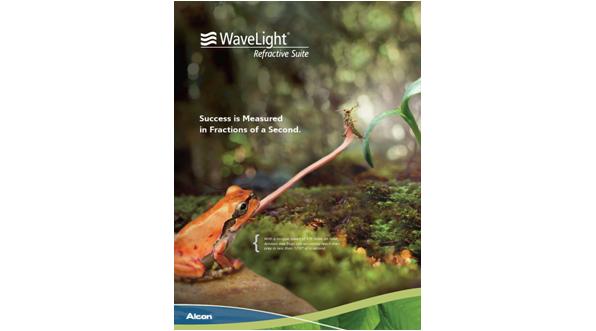 Figure 1: Keep copy short and sweet to get attention, focusing on your key point.
2. Mastering the jargon is a must. It's vital to "talk the talk." When creating a sales piece, make sure the language you use is not just correct, but written the way people in the industry would actually speak about the device. A ride-along with a sales rep can be a great way to understand the language from the inside.
3. Visuals and interactivities will get you far. I had great success in the field when I could demonstrate visually how a device worked and talk through the intricate details of the product.

Figure 2: Interactive visuals deliver information and experiences with unmatched speed, clarity and engagement. This iPad app allows reps to talk about any feature of the system within two clicks.
Provide useful, actionable visuals and take advantage of technology. Many reps now detail from iPads and laptops. Consider providing digital sales pieces such as animated graphics of the device, iPad apps or interactive websites that surgeons can play with on their own time.
"What are the most important nuggets of information a doctor needs to know?"
The beauty of technology is that we now have the ability to create 3D graphics of our products, interact with them in real-time, and simulate what using them will be like for physicians. An example is a "test drive" simulation our agency created for a client who was launching a first-of-its-kind laser. The iPad app incorporated actual surgical video that allowed surgeons to "test-operate" and get a better feel for the laser before making a big capital purchase.
4. A call to action is key. It's important to remember that sales pieces may be the only information a physician receives about a product—especially if a face-to-face meeting isn't possible. Including a call to action increases the likelihood that a surgeon will make a move.
A CTA can take many forms and can be as simple as encouraging doctors to talk to their local sales representative or visit a product website for additional information. If a piece is digital, the call to action can be clickable to link readers exactly where you want them to go.
5. Including space for your contact information is essential. When working with print-based sales pieces, I preferred tools that included a place to insert my business card, or a cling where I could stick my contact information directly onto the sales aid. Clinicians who have product information and the rep's contact right in front of them are more likely to act on it.
"It's important to remember that sales pieces may be the only information a physician receives about a product"
6. Efficient and easy navigation is necessary. In the interest of getting something out of a sales call that may only last a few seconds, products with multiple components or indications should be represented with a pull-tab piece or a pocket folder to hold detailed information on each component (if you are working with a print piece).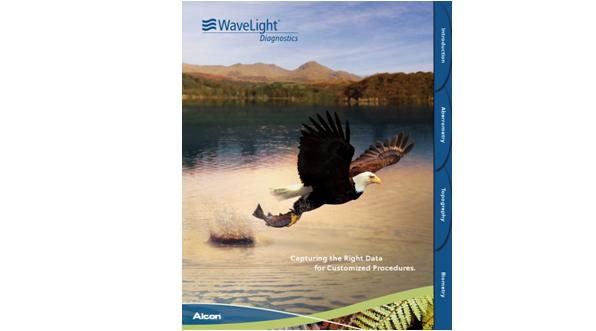 Figure 3: Brochures for products with multiple components or indications should contain tabs or a pocket folder for ease of navigation.
This is also important in helping a rep tailor a call to a practitioner—one surgeon may have very different questions about a product than the next and it's crucial for a rep to be able to efficiently navigate a sales tool to maximize its effectiveness.
These types of tools can also be created digitally through the use of iPad apps and iBooks Author, to name a couple of examples. For a specific product, we recently developed an iPad app that allows a rep to walk into a surgeon's office and talk about any feature/component of the system within two clicks.
In my experience, there is no one-size-fits-all approach to creating the best sales tools for device reps. And there shouldn't be, as different products and devices have very different needs. My goal is to help my team, and maybe some of you, create sales tools that are best suited to each device.
Feel free to post a comment or reach out to our team at HCB Health to discuss further.
Part 4 of this series "Device ad-vice: experience is the best teacher" can be viewed here

About the author:
Meg Nohe is a senior account executive at HCB Health in Austin, Texas, one of the top 25 independent healthcare communications agencies in the U.S. Her experience blends consumer and clinical advertising with medical and pharmaceutical sales.
A graduate of the University of Kansas, Meg joined HCB Health two years ago after spending a few years in the field for Pfizer and Stryker, gaining a robust understanding of the clinical landscape.
HCB Health's medical device credentials include work with numerous companies in the global healthcare space, including Alcon Labs (a Novartis company), Medtronic, Covidien and McKesson.
For more information, email Meg at meg.nohe@hcbhealth.com or visit www.hcbhealth.com.
What tools should be provided to a device rep?