COVID-19 puts NHS' app library to the test
Views & Analysis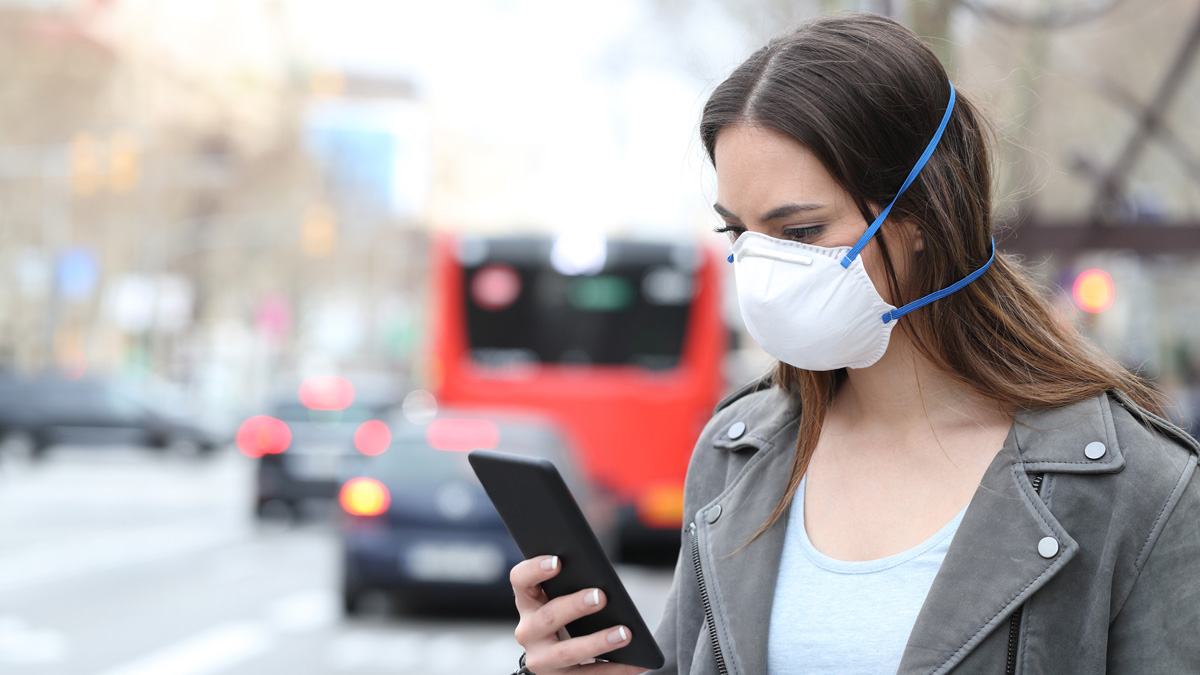 Leela Barham looks at how apps with the NHS' seal of approval are faring in the market and how the app landscape has changed due to COVID-19.
With the COVID-19 pandemic taking hold of the country, there is an increased focus on how apps can not only help to manage health remotely, but also play a role in responding to the outbreak.
According to some estimates, there are now over 400,000 healthcare apps. That's not including apps that are more focused on general lifestyle. That's a lot of apps for patients, and their clinicians who may be asked for their views, to consider. And the number is growing all the time; there are already new apps specifically in response to COVID-19.
England's NHS 'App Library' is an effort to quality assure; sort of an NHS kite mark. It was launched back in April 2017 (after a lengthy gestation), so it's now two years old. It's part of the wider drive, set out in the NHS Long Term Plan, for digitally enabled care.
Developers have to answer a set of digital assessment questions (DAQ) that make sure that only safe and secure apps and digital tools are published on the library. All apps have their eligibility checked, have to be registered with a regulator as appropriate, and are technically assessed.
Developers are also asked to show how their app improves health and wellbeing, as well for evidence on the clinical, economic or behavioural benefits. Developers must also be sure that they are keeping users safe, adhere to data protection, are secure, are interoperable, and technically stable. If that sounds like a lot, it's meant to be.
"Only one app mentions on the app store listing that they are NHS approved. That might suggest that for the moment, it's not so important to developers to get the NHS kite mark"
NHS approved apps
As at 6 April 2020, the NHS Apps Library listed 86 apps, coming from a range of sources including the British Red Cross to individual developers – although none could be clearly identified as being from the pharma industry.
The NHS app library classifies apps according to their focus. Mental health is the largest category (13 apps, 15%), followed by NHS services (12, 14%) and diabetes and healthy living (8, 9%).
The majority of apps are free (51, 60%), more are free with a referral, others have in-app purchases (such as upgrading to a premium version with more features) with the most expensive requiring a one-off charge of £99 and then £9.99 a month.
The Apple app store hosts 70 apps according to the library, although searching the app store didn't find 22 of these. The Google Play store hosts 64 according to the NHS app library, but again there are some (5) that were not found when searching the Google Play store.
When it comes to performance, the 47 apps that are available and rated on the Apple app store achieve an average of 4.3 out of 5 ranging from 2.5 to 5 out of 5. Some of these are based on very small numbers of people giving reviews though (as low as one review), whilst another reflects the views of almost 20,000 people. On the Google Play store the average ranges from 2.1 to 4.9, with an average of 3.8. The number of people providing their rating ranged from 5 to almost 15,000.
When it comes to the number of downloads, that's not reported on the Apple app store website, but the Google Play store gives an indicator. The 53 NHS approved apps on this store have been downloaded at least 4 million times, with a range of 10+ to over a million downloads for a single app.
Only one app – My Cognition Home – mentioned on the Apple app store listing that they are NHS approved. That might suggest that for the moment, it's not so important to developers to get the NHS kite mark (or there is a lag in updating listings).
It will of course be a function too of whether consumers see value in the NHS stamp of approval and use it to help them decide which of the many available apps they want to download and keep. No research was found as to whether people do differentiate between NHS approved, or not, as the case may be, when looking for apps (seen some and I missed it? Get in touch!). Yet it's hard to imagine that it wouldn't help if a doctor refers a patient to an NHS approved product. Many people will however simply go straight to an app store and may not even know about the NHS app library.
COVID-19 boosting use of apps
Will the COVID-19 pandemic boost use of NHS approved apps? Potentially, not least because the apps include those focused on mental health and tackling anxiety, something that many must be feeling now.
It's certainly happened in the case of the NHS' own app. NHS Digital reported on 2 April that in March 2020, there were 119,512 registrations to use the NHS App. That amounts to an increase of 111% from February 2020.
The other question is whether apps can help boost the response to the COVID-19 pandemic. There are already apps tracking the progress of the virus including the COVID symptom tracker, Let's Beat Covid-19, and a COVID-19 Sounds App. There are city and country specific apps too.
NHSX, a single unit set up to drive digital transformation in the NHS in England, are also developing a new app to help with contact-tracing – and maybe even to monitor social distancing rules too – and the WHO are also reportedly working on a COVID-19 app. Apple and Google are collaborating on technology to help with contact tracing, building these into their iOS and Android operating systems. Success may be difficult though as it relies not on the tech that we can't see, but enough people downloading the apps and using them.
It's not just new apps – apps that are already NHS-approved are getting tweaked in light of COVID-19. The NHS app has a new feature that permits patients to view and change their pharmacy for electronic prescriptions. The Evergreen Life app, already NHS approved, has been tweaked with the aim of producing a heat map for COVID-19 in the UK. It's been pushed out by ao.com in an email campaign that stresses that the app has already been approved by the NHS.
The COVID symptom tracker, developed in a collaboration between King's College London, Guy's and St Thomas' hospitals and ZOE, has been generating a lot of interest. It is freely available on the Apple app store, getting a 3.5 rating based on 1,500 reviews, hitting close to 2 million users. As of 6 April it was the number one app listed on the store in the medical category.
"There may already be too many apps out there on COVID-19. The EU data regulator has already called for a pan-European COVID-19 app, and the EU has released guidelines for new apps. There are concerns too that not everyone has good intentions in pushing out apps on COVID-19"
There are nine other apps that come up on the Apple app store when looking for COVID symptom trackers. They include ASK NHS virtual assistant, COVID-19!, the NHS app, HSE COVID-10 (for Ireland), Healthlynked COVID-19 tracker, PatientSphere for COVID19 (for cancer patients), Coronavirus – SUS (for Brasil), and COVID-19 – Medisch Dossier (a German language news app). More could well be added in time.
Only Northern Ireland's COVID-19 app was found when searching for COVID on the Google Play store on the 7 April. That has been installed over 50,000 times and gets an average 3.9 rating based on reviews of 188 people.
These are just the apps available on these two main stores; there will be others hosted on websites too.
Yet it may well be that there are already too many apps out there on COVID-19. The EU data regulator has already called for a pan-European COVID-19 app, and the EU has released guidelines for new apps in response to COVID-19. There are concerns too that not everyone has good intentions in pushing out apps for COVID-19.
The stats that come from apps need to be considered carefully; Full Fact has already had to counter the claims made in some media outlets that extrapolated from the app to suggest that 6.5 million people in the UK have the virus. The intentions behind apps are not always the best either, with concerns about some less than legitimate goals.
It's arguably in these circumstances – lots of new apps, not all of them with the best of intentions – where getting the NHS seal of approval may really add value; it could help people know what app to download and which not to. It may even resonate beyond the UK since NHS approval likely counts for something elsewhere too.
About the author

Leela Barham is a researcher and writer on health and pharmaceuticals, from a health and policy perspective. Leela has worked with all stakeholders across the health care system, both in the UK and internationally, working on the economics of the pharmaceutical industry. Leela worked as an advisor to the Department of Health and Social Care on the 2019 Voluntary Scheme for Branded Medicines Pricing and Access (VPAS).