Climate change: The elephant in the waiting room of health
Views & Analysis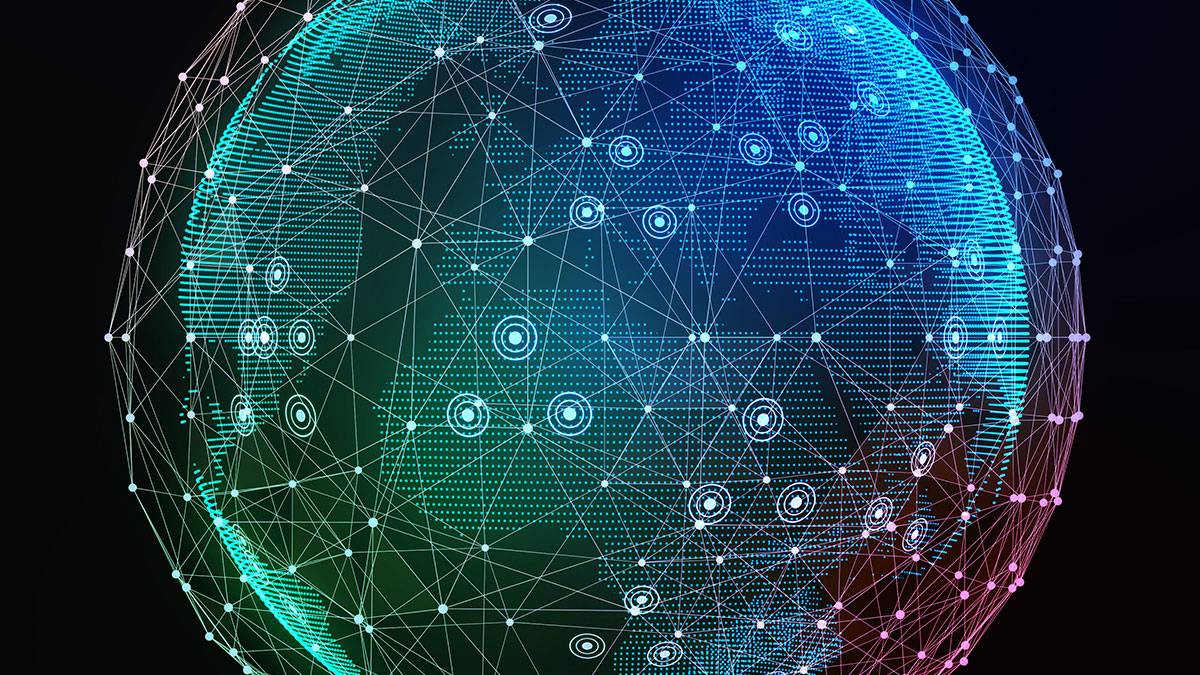 Pharma has both an opportunity and a responsibility to do its part in tackling climate change – and the time to act is now, according to speakers at a recent event. Amanda Barrell reports.
The pharma industry has clearly stated its commitment to a net zero future, but where are we on that journey, what else can be done, and could organisations achieve more if they worked together?
The carbon footprint of healthcare has increased by 40% since 1990, said James Gregson, life sciences and healthcare managing partner at Delotte, who moderated the Reuters Events webinar, Pharma's Climate Goals.
"Accounting for about 10% of global GDP, the healthcare sector has had an enormous impact on all our lives," he went on, adding that pharma was at the "centre of that ecosystem".
"In recent years, we have seen encouraging signs from the large pharma companies to increase the commitment fighting climate change and to environmental, social, and corporate governance (ESG) more broadly."
Changing attuites
Gary Cohen, president and founder of non-profit Health Care Without Harm, said greater awareness of the connection between environment and health was driving change.
"There has been a good 20 years of healthcare moving up stream and addressing the social determinants of health: the things that make people sick in the first place," he said.
"What we are seeing now is this integration between environmental health and social determinants of health. Basically, climate is the elephant in the waiting room – it is the greatest social determinant of all."
At the same time, healthcare systems, aware that around 70% of their climate footprint comes from their supply chains, are "leveraging their purchasing power", said Cohen.
"There are so many different dimensions of possible action – around plastics and anaesthetic gases, food, fleets and transportation, for example – where aggregated demand can drive innovation in the marketplace to make low-carbon solutions the standard."
Peter Schurrenberger, chief security, safety, health, and environmental protection officer at Roche, which has reduced its gas emissions by 75% over the last 30 years, said collaboration was key to achieving net zero.
"It's not a race against others, it's a race with everybody together, because we have a total budget for CO2 and the earlier we reduce emissions the less difficult it will be," he said.
Schurrenberger went on to say that there were "three success factors": the support of shareholders, setting realistic goals, and developing action plans that turn targets into reality.
"We used a decentralised approach, and have implemented more than 1,000 projects. They are based on scientific considerations, with a view to the long-term sustainability effects," explaining that key initiatives were in the areas of buildings and energy generation.
It is also important to remember that this approach is profitable, he said. "Of course, we have to invest, but we get that money back."
"Climate change is the greatest social determinant of all"
Beyond the low hanging fruit
Big pharma is fully aware that action is needed, and most, if not all companies are on a journey to net zero.
However, there is a wide spectrum in terms of both targets and actions, said Nazneen Raham, non-executive director at AstraZeneca and CEO/founder of YewMaker, an "action lab" that helps take scalable healthcare innovations from concept to implementation.
"We will go at the pace of the slowest, rather than the pace of the fastest, so it is in all of our interests to help people at the leading edge and to help everyone to get on board," she said.
Lowering emissions and reducing waste make up the "heavy lifting", but many pharma companies will be able to make changes that contribute to a healthier world further upstream. If the sector could, for example, ensure anaesthetic gases and inhalers had lower carbon footprints, it could "make a really big impact".
"A lot of this comes down to choices," said Rahan, "both from the clinicians in terms of what they recommend, and the patient in terms of what they choose.
"Patients should have the therapy that is best for their health, but often there are equivalent options. We're used to thinking about those in terms of cost, and I think we can add the cost to the environment into that decision making process."
Net zero is a team sport
Reinforcing the importance of collaboration, Cohen said his organisation had created a Healthcare Climate Council, which includes 18 of the largest systems and represents about 500 hospitals in the United States.
All members will share their emissions data to identify the largest common carbon hotspots, he explained.
"We can then take these billions of dollars of demand to work with the manufacturers on innovation around reducing the carbon footprint of those products," said Cohen, adding that his organisation was also working with the NHS.
"It is a team sport – we have to be working on this together."
Another Health Care Without Harm initiative is a partnership with the United Nations Development Programme to design globally validated environmental standards for purchasing.
It all comes back, Cohen said, to the mission of healthcare. "Are we just making cancer drugs to address the fact that cancer is chronic around the world, or can we actually invest in moving upstream and preventing the kind of things that are causing cancer in the first place?"
The time is now
Climate change may be a huge challenge, but it is not one the industry could or should ignore, the panel agreed.
And while some companies have been working on this for decades and others will be new to the space, there is no reason to be discouraged, said Rahman.
"The best time to have started on this was yesterday, but the second best time is today," she said.
About the author
Amanda Barrell is a freelance health and medical education journalist, editor and copywriter. She has worked on projects for pharma, charities and agencies, and has written extensively for patients, healthcare professionals and the general public.