Circassia a cautionary tale for UK biotech, says Grainger
Views & Analysis

The UK biotech company is putting its huge failure in allergy treatment behind it with a new deal with AstraZeneca (AZ). But British venture capital leader David Grainger is highly critical of the company's execs, and says lessons need to be learnt.
Just three years ago, Circassia was riding high, raising £200 million ($285 million) from its initial public offering (IPO), making it the most successful European biotech stock launch ever.
The company was promising that its new generation of allergy treatments, once approved, would be a major improvement over existing drugs, and bring rapid relief to millions of sufferers around the world. The company predicted its four novel drug candidates – for cat, house dust mite, grass and ragweed allergies – could collectively hit peak annual sales of $2.6 billion.
Many hoped that Circassia would also lead a new generation of world-beating UK biotech companies.
But then last summer the company announced its lead cat allergy therapy candidate failed its pivotal phase 3 trial, and these hopes, along with the company's share price, collapsed.
The Oxford-based firm lost 70% of its value overnight after the trial showed that patients taking the drug had fared no better than those taking the placebo.
On Tuesday this week, the final nail in the coffin of Circassia's allergy blockbuster dream came, when it declared that a second trial (in house dust mite allergy) had missed its endpoint for the same reason.
So what went wrong, precisely, and could it have been foreseen or prevented?
Both trials failed because patients on the placebo arms scored a reduction in symptoms at a very similar rate to those on the active ones. In the latest trial, those on placebo recorded a 39% reduction in the severity of their symptoms, compared to 34.9% on the lowest dose of the drug, and 44.3% on the highest dose.
[caption id="attachment_27110" align="alignleft" width="280"]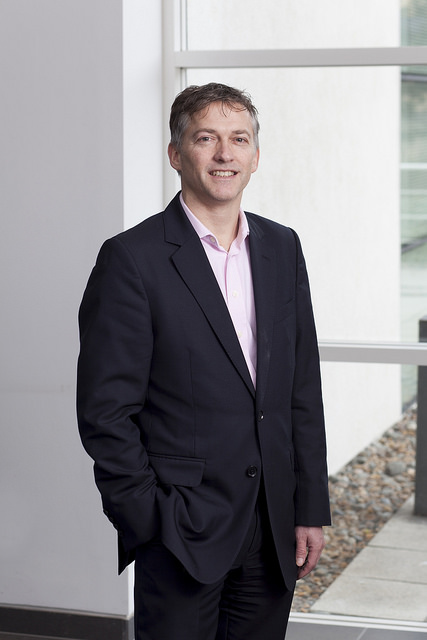 Circassia's chief executive Steve Harris[/caption]
Circassia's chief executive Steve Harris commented:
"It is concerning that in two well-designed field trials, a robust placebo response has confounded our ability to demonstrate a significant treatment effect, despite positive results in earlier chamber studies.
"We remain convinced that the technology has biologic activity, but we also believe the difficulty in overcoming the placebo effect using the field study designs required by regulators represents a significant hurdle, and consequently we will make no further investment in our allergy portfolio."
Circassia had already seen the writing on the wall for its allergy drugs, and has rapidly developed a plan B. It recently signed a deal to in-licence two AZ asthma treatments. It also has 'equivalent' versions of GlaxoSmithKline blockbuster respiratory drugs being prepared for filing, as well as its point-of-care NIOX diagnostic.
All these measures are likely to secure the company's future – but it appears to have turned its back on highly innovative new compounds, and is unlikely to ever excite investors as it did back in 2014.
But was Circassia just unlucky, or could this late-stage flop have been avoided?  News of the failure, and Circassia's explanation, provoked an angry response from one leading UK life sciences venture capitalist.
Note to Steve Harris (CEO at Circassia): if your drug isn't better than placebo you cant conclude that it works…

— David Grainger (@sciencescanner) April 18, 2017
The CEO of UK public biotech spouting such garbage gives a very poor (and hpeffvly mostly innaccurate) impression of UK bio-industry

— David Grainger (@sciencescanner) April 18, 2017
David Grainger is partner and co-founder of Medicxi, one of Europe's leading life sciences venture capital funds, and is known for his outspoken views on his own DrugBaron blog and, more recently, Forbes.
Speaking to pharmaphorum yesterday, Grainger stressed that he had no grudge against Circassia, but was unapologetic about his Twitter tirade.
"The field is littered with failure; some of it inevitable, but much of it entirely avoidable, and this is one of them.
"I'm afraid someone has to call this out – investors who are less sophisticated end up losing large amounts of money, that's exactly what has happened here," he told me via a telephone interview.
Grainger says Circassia made some 'schoolboy errors' in relation to its trial design.
He says it is clear that the trial showed 'regression to the mean' in these allergy patients. In practical terms, that means patients in the placebo arm and active arms were experiencing flare-ups in their allergies, and then seeing these subside naturally.
It was this the trial was recording in both sets of patients, Grainger maintains – and says it is abundantly clear that Circassia's Fed 1 allergen peptides have no therapeutic effect.
He says patients were also not given a sufficient run-in period to establish their baseline. "That also makes it more likely that you'll recruit people who stayed for a week with their cousin who has a cat, and who will tend to feel better soon afterwards."
He adds: "Although these placebo rates are large, the patients still have symptoms, and they're no better managed by the drug. "There is still plenty of power left in the trial design to show the drug is a complete failure."
Bad investments via IPOs
Grainger is adamant that this isn't simply bad luck.
"This isn't about gambling in the casino – many of the errors could be avoided. Most pre-launch companies don't belong on the public market – because investors don't know what represents a good risk."
Of course he would say that; as a VC investor, Grainger and his partners at Medicxi maintain a portfolio of investments in privately-held companies, and usually look to earn back their money from acquisitions by big pharma or biotech, not IPOs.
That understood, cycles of boom and bust in biotech IPOs are clearly not good news for anyone in the sector.
[caption id="attachment_27079" align="alignnone" width="280"]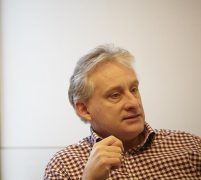 David Grainger (image: Medicxi)[/caption]
"It's a ludicrous cycle, from ridiculous over optimism to ridiculous pessimism - it's damaging to returns and damaging to the industry."
The news is also bad for Neil Woodford, one of the UK's star investment fund managers, and a long-term supporter of British life science companies. Last year his Woodford Investment Management team increased his stake in Circassia up to 20% - just one day before the company revealed its phase 3 was a wash-out.
Grainger also has harsh words for Woodford, saying this investment, along with his backing for troubled US company Northwest Biotherapeutics, has damaged his reputation.
Plenty of good bets left
These big falls from grace aren't just a UK phenomenon, however. One notable example of a similar story in the US is Eleven Biosciences, which recorded a disastrous run of trial failures, and which also launched its IPO at the height of the biotech bubble of early 2014.
However the UK biotech sector is seen as more vulnerable to these sorts of setbacks compared to the US, especially in terms of investment from mainstream investors. The BIA recently identified a lack of scale-up capital as one of the sector's biggest obstacles.
Alongside this, a shortage of experienced biotech leaders in the UK is also widely acknowledged as a problem.
"That is what is rate-limiting for creating biotechs in the UK. There aren't enough seasoned biotech leaders – though gaining experience can be done through failure as well as success of course," says Grainger.
Despite Circassia's embarrassing failure, there is still a strong cohort of UK pre-market biotech companies which could achieve success in the next few years.
Two of the most promising are immunotherapy-focused biotechs, Adaptimmune and Immunocore, which both launched hugely successful IPOs in 2015.
Both these companies will have pivotal data read-outs in 2017 and 2018, and will be under pressure to show impressive results across tumour types, as the immunotherapy field is developing fast.
David Grainger points to four pre-market, privately-held companies as promising UK biotechs with good management: Mission Therapeutics, Bicycle Therapeutics, Crescendo Biologics and Kymab.
While his Twitter pronouncements are usually rapier-like, Grainger is far more genial in person, and isn't dogmatic about how R&D should be conducted.
He says there isn't one way to do drug development, or that all companies or assets need to go through VCs such as Medicxi. He says the VC route could never develop drugs for high-risk areas, such as finding a cure for Alzheimer's and, for that reason, R&D needs a healthy ecosystem and a mix of companies trying to solve different problems.
One oft-repeated mantra in biotech is that failure is part of the R&D process and, accepting that, companies need to 'fail fast' and learn from mistakes.
So is that advice being followed widely?
"I think the answer is no. Because it runs contrary to human nature, which avoids crystallising losses," says Grainger, with people find it difficult to shake off the label of 'failure'.
But he defends his personal 'Twitter storm' as a necessary corrective to poor science and business decisions.
"I hope by repeatedly calling out these situations we might be able to prevent them from happening."
N.B. Steve Harris, chief executive of Circassia was contacted yesterday via his PR agency but hasn't yet replied to emailed questions. Expect to see an update shortly.