Why does UK biotech struggle to generate leaders?
How can the UK emulate America's culture of biotech entrepreneurship?
The UK biotech sector is the strongest in Europe, and sector leaders here believe it can cement its place as the world's third most important life sciences hub, behind Massachusetts and the San Francisco Bay area. But a lack of scale-up capital and a dearth of top-drawer biotech leadership is holding the UK back.
A rich culture of entrepreneur-scientists in the US is undoubtedly a key component, along with plentiful capital, in making its east and west coasts the world leaders in pharma and biotech business.
An excellent example of this came only this week, when David Hung, former Medivation chief executive, took the reins at Axovant Sciences.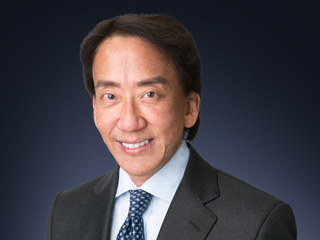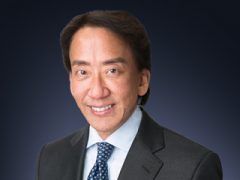 Hung is the epitome of the all-rounder biotech leader: an oncologist by training, Hung set up Medivation in 2004, and brought blockbuster cancer treatment Xtandi to market.
Hung sold Medivation to Pfizer last year for a cool $14.3 billion, delivering a huge 20,932% return to his earliest investors, and increasing the $440 million investors put into the company 32-fold (figures courtesy of Forbes, read more here).
The deal increased his own personal wealth (before taxes) by $354 million.
Now investors hope that Hung can work his magic at Axovant, and add himself to the roll-call of serial entrepreneurs who have spawned numerous successful products and companies.
So what's stopping this same story being replicated in the UK?  There is no doubt that the UK has a world-class academic research base, which regularly produces drug platforms and molecules which go on to be blockbuster drugs.
Medivation's success was built on Xtandi, which was patented by UCLA in 2005 and licensed to the company.
There are similar stories in the UK – indeed Humira, currently the world's biggest-selling medicine, was discovered in Cambridge by MRC scientist Sir Greg Winter. He founded the spin-out company Cambridge Antibody Technology (CAT) in 1989 with fellow scientist John McCafferty and entrepreneur David Chiswell to develop the drug.
While David Chiswell has gone on to set up several more biotech firms (including his current CEO position at Kymab), these success stories are fewer and further between in the UK.
The BioIndustry Association (BIA) in the UK has identified this shortfall in biotech leadership, along with a shortage of funding, as among the two biggest restraints on UK biotech.
Yesterday it put out new recommendations on how this shortage of top management talent could be addressed.
It has put forward a handful of specific practical suggestions:
Removal of the 5% share holdings limit for Entrepreneur's Relief to allow recycling of talent and capital in the sector
Benchmarking the UK's entrepreneur and management talent incentives against international comparators to ensure the UK remains attractive to foreign and ex-pat talent
Business and entrepreneurial training integrated into academic courses and post-doctoral training
The BIA is also expanding its own support for schools outreach, to inspire the entrepreneurs of tomorrow, and promoting management mentoring schemes.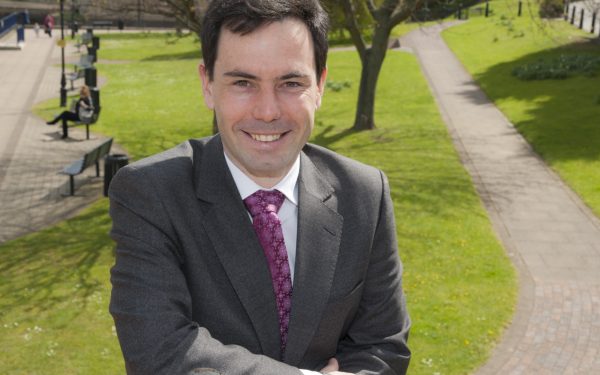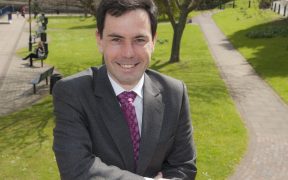 BIA CEO, Steve Bates, said: "The UK has some of the world's most exciting science, a supportive business environment, and strong companies led by experienced management teams.
"There's no lack of ambition in our sector and we are ready to work with the Government to address the challenges we have identified as holding us back."
The BIA hopes that the UK government's Patient Capital Review, alongside measures to address the short-termism of some investors, would help address the lack of funding.
Bates added: "A second barrier to growth is the shallow pool of bright, skilled staff with entrepreneurial flair and leadership élan. We must do more to nurture the talent we have already and attract the best the world has to offer. The BIA is ready to work with the Government on a comprehensive plan to achieve this."
So can these sorts of measures help the UK create a similar culture to that seen in the US?
Karl Simpson is founder and CEO of Liftstream, a company specialising in senior and board-level recruitment in life sciences.
He's not confident these measures alone can change the dynamics of pharma and biotech leadership – while the UK has been successful in attracting many top execs from Europe and international markets, it also loses talent to the US market.
"There remains a big question as to whether this flow can be arrested or even reversed. I personally don't believe it can, and it is nothing we should obsess about either," he says.
"Closer inspection of the relative incentives available across markets is worthwhile, but we must recognise that incentives on their own are rarely enough."
He says the UK needs to look more closely at why it isn't cultivating a deeper pool of the entrepreneurial and leadership talent.
"The UK sector has to create a world-class leadership culture, where our executive management and boards are equipped with the right composition of experience and skills to innovate, scale companies, create value and work for the benefit of all stakeholders. We need our current leaders to support the development of the next generation, giving them every opportunity to succeed."
Biotech has, until recently, been dominated by white males (quite often from Oxbridge) and Karl Simpson says the UK needs to do more to cultivate greater diversity among its leaders.
"Current efforts to increase diversity by many industry stakeholders are inadequate, so we continue to lag behind other sectors in this respect. I think that's one very immediate action we can take to address our talent needs, which should help create a more robust leadership pipeline."
The appointment of Emma Walmsley as the CEO of GlaxoSmithKline at the beginning of this month – the first ever woman leader of a major pharma company – is one sign that things are opening up.
Combine this with a large increase in funding, and you could start to see the rewards of leading a UK biotech company to success start to become enticing – the $354 million that David Hung earned from his labour of love at Medivation certainly makes it a more appealing and glamourous field to be in.
Then again, Medivation isn't, perhaps, the perfect model for UK biotech. Some in the sector hope the country can produce its own 'big biotech' such as an Amgen or Genentech, which means sidestepping the early acquisitions by big pharma which prevent major companies being built.
But if UK biotech companies can nurture and attract that broader range of talent, and combine it with much greater funding, then the sector might just generate more world-class leaders and world class companies of its own over the next few decades.
Read the BIA's call for action on scale-up capital and global management talent here