Adapting for success
Views & Analysis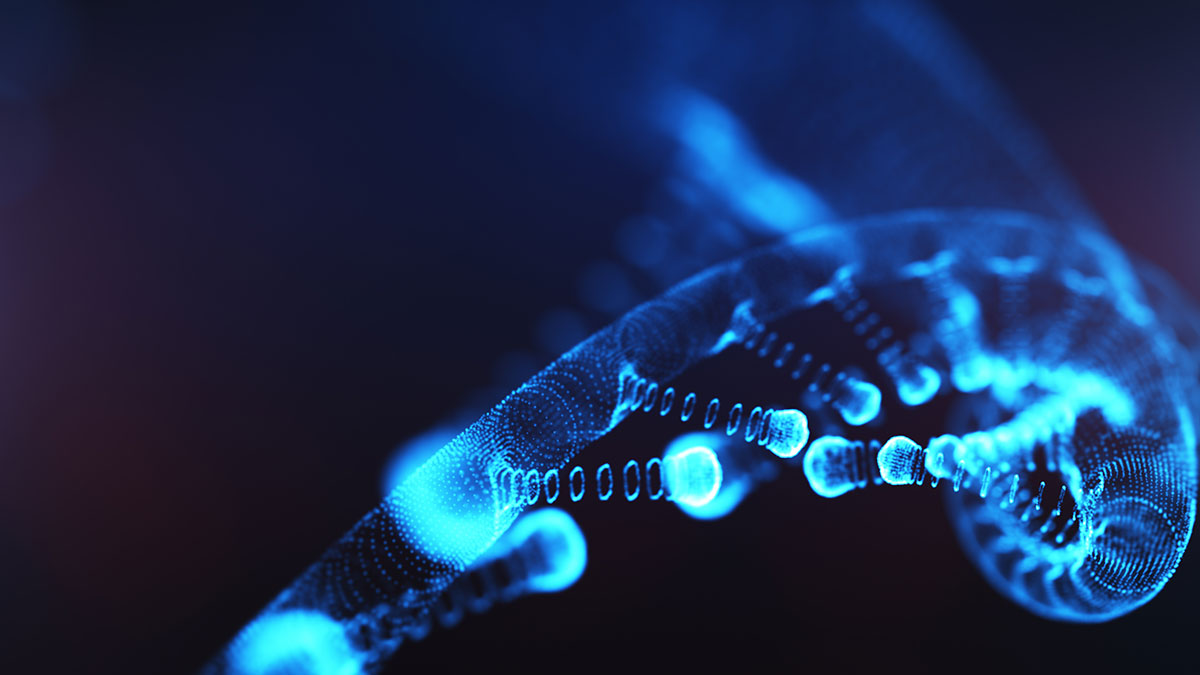 The last two decades have seen often limited treatment options for cancers give way to therapies with increasingly complex and targeted mechanisms of action as understanding of the disease and its variations evolves.
Underpinning these advances are the sequencing of the human genome, and the rise of precision medicine that it made possible, both of which have important ramifications for the way oncology clinical trials are carried out.
One of the companies specialising in this area is San Diego's TRACON Pharmaceuticals, a clinical stage biopharmaceutical company whose efforts are focused on the development and commercialisation of novel targeted therapeutics for cancer, as well as wet age-related macular degeneration and fibrotic diseases.
As part of a series on trends in oncology research, produced in association with Cytel, pharmaphorum spoke to TRACON's president and CEO Charles Theuer about changes in oncology and cancer trials and how his firm is keeping pace with these developments.
"The adaptive design that we chose took into account two factors. One is, we were unsure of the treatment effect. Second, we were also unsure whether the drug could be selectively more active in a certain subpopulation of angiosarcoma"
Personalised approaches to cancer
As scientists discover more about the mechanisms underlying cancer, it's becoming increasingly clear that some kind of catch-all cure is unlikely to emerge. Work done over the last decade has shown that while some treatment options like immunotherapies can be used against a wide range of cancers, it's not simply a case of giving patients a drug and expecting success.
Patients can be tested first to ensure their particular cancer will be susceptible to a course of treatment, and results may determine, for example, whether the immunotherapy is taken on its own or with an added boost from chemotherapy or other anticancer agent.
All of this points towards an increasingly personalised approach, and trials must change accordingly, Theuer said, adding: "I think overall, in terms of how we think about treating cancer today versus 10 years ago, the most important thing that clinical researchers think about is how to identify susceptible patients."
In many cases the focus may be on drugs that will target a certain niche and therefore it's becoming increasingly important to identify patients who are susceptible to a particular cancer drug.
Theuer said: "For instance, we're studying a drug in prostate cancer in collaboration with J&J called TRC253 that was designed to address point mutations that cause resistance to drugs currently approved to treat metastatic prostate cancer. We use circulating tumor DNA testing to identify patients we believe will respond to the drug."
Another drug the company is developing is TRC102 (methoxyamine HCI) - a novel, clinical-stage small molecule inhibitor of the DNA base excision repair pathway, which causes resistance to alkylating and anti-metabolite chemotherapeutics. TRC102 is currently being studied in multiple phase 1 and phase 2 clinical trials sponsored by the National Cancer Institute or Case Comprehensive Cancer Center. Biomarker testing of tumour samples is being done as part of the development of TRC102 to assess protein expression patterns that may identify responsive patients.
In the case of the class of PD-1 and PD-L1 checkpoint inhibitors that have become very successful in the field of cancer immunotherapy, identifying patients with certain biomarkers has been the difference between success and failure in the clinic, according to Theuer.
The onus is now on pharma and biotech to find the right drug or combination of drugs for niche populations in oncology – and this is changing the way that trials are being conducted and opening fresh opportunities for new and more flexible trial designs.
"Clearly we understand that there's not going to be a cancer drug that is going to be equally effective across all cancer types. I think the way we think about clinical trials in this day and age is really to enrol patients that are most likely to benefit from a given drug mechanism of action. We can do that through enrichment strategies that benefit patients and drug developers.
"Regulators have made it clear that they welcome development of a targeted therapy that's highly effective in a certain patient population, which could be identified through a companion diagnostic, for example."
Trials for today's therapies
With targeted therapies on the rise, getting the right patients involved from the start is key. Pharma companies that are successful in this regard may then be able to move into the broader patient populations.
Using this approach can also allow for approvals based on much smaller patient cohorts, reducing costs and decreasing the numbers of patients who could be exposed to an ineffective drug.  This has the added benefit of giving an effective drug the opportunity to produce results that will make regulators take notice.
Theuer explained: "The biggest thing that can improve the clinical trials process is identifying the most sensitive population to your drug, and then studying your drug in that population.
"But, even within that population, there's still a risk that drugs are going to be ineffective. I think that the second consideration is studying the drug in as few patients as possible to prove activity."
The goal is to ensure as strong an efficacy signal as possible in the patients that are suspected to be most likely to benefit.
"Demonstrating a robust overall response rate in sensitive patients is one of the fastest approaches to approval. Based on an expected treatment effect of a drug, you should be able to include a minimum number of patients required to demonstrate statistical significance."
Adaptive trials and their evolution, and learnings from TAPPAS
Both the FDA and EMA have accepted data from smaller trials and used it on the basis for accelerated or conditional approval that is later confirmed by data from a larger trial.
This change in approach from the regulators and the increasingly niche-oriented approach to cancer drug development is leading to a situation where developers are advancing clinical development programmes that differ from the three-phase approach that had previously been the norm.
Instead, pharma is increasingly using innovative adaptive designs, for example, where phase 2 trials are expanded into late-stage pivotal trials by adjusting the sample size based on interim trial results.
Theuer said the benefits of an adaptive trial design were demonstrated in the Phase 3 TAPPAS angiosarcoma trial. The TAPPAS trial was designed to include an interim analysis that limited exposure of patients to the study drug in the case that the dug was ineffective, defined the final sample size of the trial if the drug were effective in the overall population of angiosarcoma patients, and also allowed for the enrolment of a certain responsive subpopulation of patients in the case of limited activity. In this case, the trial was terminated for futility and the number of patients exposed to an agent that was not producing sufficient clinical effect was minimised.
He said: "We were studying the very rare tumour type of angiosarcoma, and we did not have the luxury of doing a randomised phase 2 study prior to embarking on the pivotal phase 3 study.
"The adaptive design that we chose took into account two factors. One is, we were unsure of the treatment effect. Second, we were also unsure whether the drug could be selectively more active in a certain subpopulation of angiosarcoma."
Improving the clinical trial process
Theuer said that the company was "disappointed" with the trial's negative outcome but noted that it gives insight about how an adaptive design prevented an expensive trial flop further down the line.
Theuer said: "I think innovative clinical trial designs help everybody. They emphasise studying the drug in the right population, and then once you've identified the right population to study the drug, they allow you to enroll the fewest patients to prove benefit from a statistical perspective."
It's unlikely that there will be a single cure for cancer. But recruiting trials appropriately and being flexible on how they are designed, could reduce development risks for the many different tailored drugs and combinations required for personalised cancer therapies of the future.
Theuer's experience shows that the approach is not a panacea but can allow trial sponsors to make educated decisions about whether or not to continue development earlier in the clinical development process.
Armed with data from the stepwise approach to trial design advocated by Theuer, pharma can have more control over the development process and reduce the risks of trial failures further down the line.
The approach could also allow drugs that really are effective to produce meaningful clinical data in much smaller trials at decreased costs, and minimise ethical dilemmas facing trial sponsors.
Theuer concluded: "Find the right population, and once you find that population, determine the minimum number of patients needed to prove the benefit of the drug."
---
About the interviewee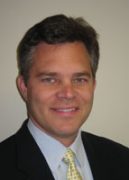 Charles Theuer – Director, President and Chief Executive Officer
Dr Theuer has been CEO and president of TRACON, and a director of TRACON Pharmaceuticals, since 2006. Prior thereto, from October 2004 to July 2006, Dr Theuer was chief medical officer at TargeGen, where he initiated the development of small molecule kinase inhibitors in oncology (including fedratinib, a JAK2 inhibitor under FDA review), ophthalmology and cardiovascular disease. From October 2003 to October 2004, Dr Theuer was director of clinical oncology at Pfizer, where he led the clinical development of Sutent (sunitinib) in kidney cancer; Sutent was approved by the U.S. Food and Drug Administration in January 2006 for treating advanced kidney cancer. Prior to that, Dr. Theuer held senior positions at IDEC Pharmaceuticals and the National Cancer Institute. He completed a residency in general surgery at Harbor-UCLA Medical Center and was Board Certified in general surgery in 1997. Dr Theuer currently serves as a Board member of TRACON Pharmaceuticals, 4D Molecular Therapeutics and Oncternal Therapeutics.
---
About Cytel
As a pioneer in evidence generation, with deep expertise in advanced analytical solutions, Cytel is uniquely equipped to unlock the value from increasingly complex data. Life sciences companies count on Cytel to deliver exceptional insight, minimize trial risk and accelerate the development of promising new medicines that improve human life. Cytel provides data-focused clinical research services and software solutions for the design and analysis of clinical trials, including industry standards East®, StatXact®, and LogXact®. With operations across North America, Europe, and India, Cytel employs 900 professionals, with strong talent in biostatistics, programming, data science, and data management. For more information about Cytel, visit www.cytel.com