Bringing the promise of immunotherapy to a broader population
Views & Analysis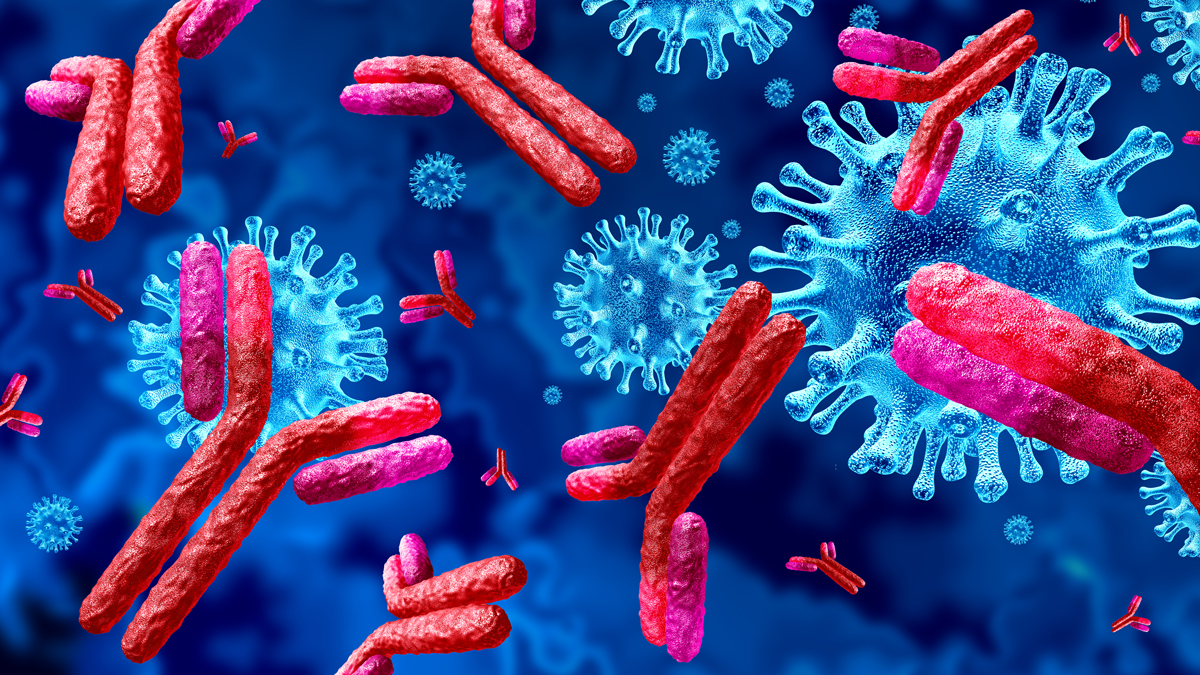 When James P Allison and Tasuku Honjo were awarded the Nobel Prize for Medicine in 2018 for their discovery of cancer therapy through inhibition of negative immune regulation, it shone a light on decades of research into recruiting the immune system to fight cancer.
Their success led to the discovery of an entirely new principle for cancer therapy – the field of immuno-oncology – one that is now a mainstay of cancer treatment, changing the way these diseases can be managed.
And yet, while researchers have proven that reprogramming or boosting a patient's own immune system to attack cancerous cells can bring a long-lasting effect, it is not one that benefits all patients. Some tumour types show primary resistance, while others develop adaptive or secondary resistance. This means that more than 80% of cancer patients don't respond to current immunotherapy treatments.
So, while the first wave of pioneering immunotherapies changed the face of cancer care, we need to bring the promise of immunotherapy to a broader population. Novel treatments are still desperately needed, and researchers continue to explore additional and complementary immunotherapeutic approaches.
Solving mysteries
I have always loved detective stories. Growing up, they were the books I read and the films I watched. They are also the reason I came to specialise in cancer research. Tumour biology is like a detective story, with lots of mysteries to solve, to understand why tumours behave the way they do.
Tumours are so darned smart, using multiple strategies to supress our immune system. That's what makes them such a tricky detective mystery! A therapy that works for a patient one day can very quickly become ineffective, as the tumour develops resistance to that treatment approach. Cancer is a dynamic disease and generally becomes more heterogeneous as the cancer progresses. Sub-populations of cells and variations in their molecular make up - these all provide fuel for the tumour to become resistant to treatment.
For many years now, researchers – our detectives of the science world – have been investigating how we can control not just the tumour, but also the tumour microenvironment (TME) – those non-cancerous cells surrounding the tumour that have been recruited to help its growth and spread. It is widely known that tumour progression is profoundly influenced by interactions of cells within the TME and there is now a strong and growing body of evidence validating its potential as a powerful target in immunotherapy.
Myeloid cells are the most abundant immune components of the TME, with many different roles ranging from immunosuppressive to immunostimulatory. Through decades-long research, we have come to better understand and appreciate the complexity of this myriad of cells and its involvement in tumour progression and resistance to therapies. Deciphering exactly how these cells interact holds great promise for enabling us to overcome immune suppression and uncover novel ways to control or harness the immune system.
At Faron, our drug development program is centred on tumour-associated macrophages (TAMs) within the TME. These myeloid cells are one of the main contributors to an immunosuppressive environment. We're investigating the potential of our lead asset, bexmarilimab – a novel, humanised monoclonal antibody that targets a specific protein ("Clever-1") expressed on the surface of TAMs –  to convert immunosuppressive macrophages into immunostimulatory ones, enabling them to both mount an immune response of their own and activate other immune cells to infiltrate the tumour.
Our ambition is to bring the promise of immunotherapy to a broader population. Too many patients are still being left behind because of primary or acquired resistance to current therapies. It is up to companies like ours to change that.
Most exciting for me, leading the development strategy at Faron, is the potential of myeloid cell targeting therapies within novel combinations, to break resistance, bring about an additive effect, safely, and help a greater proportion of patients. It is our belief that bexmarilimab has the potential to bring the promise of immunotherapy to a much broader patient population both as a monotherapy and in combination with currently approved anti-PD-1/L1 therapies.
Imagine an immuno-therapeutic approach that could convert immunologically ignorant ('cold') tumours to an immune activated ('hot') state, or serve as an immune catalyst for patients with resistance to existing immunotherapies by effectively priming their immune systems to better identify and kill cancer cells. That is the vision behind our development program at Faron.
It is our hope at Faron that our own studies, and those of other companies driving this pioneering field, will enable the next wave of cancer immunotherapies to further enhance antitumour immune responses and clinical outcomes for patients.
As the immunotherapy research revolution continues, I look forward, with optimism, to the addition of myeloid cell-targeting immunotherapies to the current armamentarium against cancer. It is new immunotherapeutic approach with the potential to break resistance to existing treatments and bring longer-lasting, positive effects to a greater proportion of patients.
About the author

Dr. Marie-Louise Fjällskog has over 30 years of experience in clinical oncology, translational research, and drug development. She joined Faron from Sensei Biotherapeutics (SNSE), a Nasdaq listed immuno-oncology company. As Chief Medical Officer at Sensei, she was responsible for leading clinical and development strategy and operations. She also played a key role in Sensei's successful $152 million IPO, which closed in February 2021. Dr. Fjällskog holds both a Ph.D and an M.D. from Uppsala University, Sweden where she currently serves as an Associate Professor of Oncology.
For more on this topic, check out the recent interview with Dr. Marie-Louise Fjällskog on the pharmaphorum podcast: