Automating - and optimising - HCP engagement to maximise commercial success
Sales & Marketing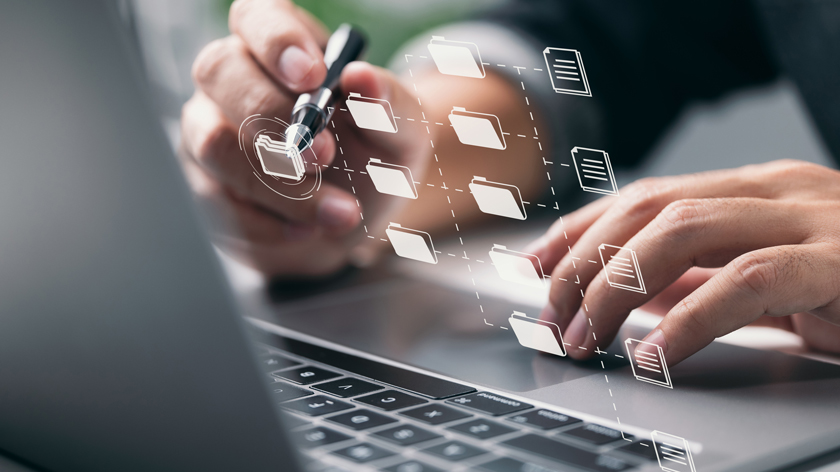 Life sciences marketing has rapidly evolved to mirror that of consumer retail. There are now more ways than ever to interact with customers, from traditional channels like email and phone calls to more modern approaches like social media and texting, and new ways to engage customers are emerging every year. So, how can companies maximise the effectiveness of customer engagement strategies when there are so many digital and physical mediums of interaction to choose from?
It may not be surprising that the key to customer engagement optimisation, like many other processes within life sciences operations, is orchestrated data management and analysis. A data-enriched approach enables sales and marketing teams to develop targeted strategies that focus on healthcare provider (HCP) preferences while meeting budget allocations – which will be especially important in 2023 as companies try to maintain budgets in an inflationary economy.
Leveraging data-driven intelligence with automation
HCPs have become accustomed to the personalised interactions with companies they engage in their personal lives, such as messages for suggested products, requests for reviews of purchased products, and follow ups to see how services can be improved during the next interaction. HCPs expect this same level of personalisation in their professional interactions as well.
Strategically targeting HCPs in a personalised way means gathering data on their work, preferences, and areas of interest. This can involve a huge expense of resources, including human labour, if data collection and analysis is performed manually. Life sciences commercial teams need a way to automate the development of insights surrounding HCP personalisation to avoid expending countless resources in marketing optimisation initiatives.
Artificial intelligence-driven data analysis is the key to enabling automated insights for HCP engagement. Intelligent, pre-defined algorithms can analyse HCP data to determine the optimal messaging, content, timing, and channel for communication with a specific HCP. Using AI and machine learning designed for the unique needs of the life sciences industry, commercial teams can receive accurate and actionable insights to questions like: "Who is the next best customer for my sales representatives to target?"; "What is the next best channel of communication for my team to use?"; or "What is the next best engagement that my customers prefer to have?"
Taking a data-driven approach to HCP engagement frees up time for sales reps to focus on HCP content needs and targeted communications to increase adoption of omnichannel marketing. Rather than spending hours identifying how they should reach HCPs and with what messaging, they can focus on actually engaging with HCPs – meaning they can work with more customers at once than they could with manual efforts.
Optimising channel strategies
In today's inflationary economy, and a potentially recessive economy in 2023, optimising promotional budgets is critical to business success. Inefficiencies in promotion budgets can lead to allocating resources to projects that yield little or no benefits or returns.
AI and machine learning (ML) software can take factors like budget constraints and target customers and analyse data to identify optimal strategies for engagement channels. Properly designed software can also identify how promotional budgets should be spent across promotional channels to meet goals. This ensures any identified engagement strategy will be the optimal approach to take within the allocated budget to achieve success.
Automatic HCP segmentation
HCPs change segments regularly. In fact, 40% of HCPs change segments as often as every six months. However, life sciences commercial teams tend to update their target lists every 12 to 36 months. This leaves opportunities for human error in outreach, when marketers and reps attempt to engage HCPs who are no longer in the targeted segment.
To ensure engagement accuracy and success, teams need a technology solution that can automate the updating of HCP segmentation data. An automated approach to HCP segmentation identification yields optimal delivery of promotional materials and drives more actions across channels.
Readily available algorithm libraries
The level of data maturity across life sciences companies varies greatly. Many have existing tools and insights to at least some extent, while many others don't have the budget, time, or expertise to build AI and ML algorithms in-house.
The best solutions for optimising engagement with HCPs will come with a pre-built library of augmentable algorithms. These can be used out of the box or seamlessly combined with existing capabilities to deliver real time, contextual insights and recommendations to commercial teams.
Data-driven decisions yield data-driven results
A robust, data-enriched approach to HCP interactions is quickly becoming a crucial element in driving successful customer engagement. Organisations need to develop an integrated end-to-end commercial strategy to fuel data-driven insights and guide decision-making.
To ensure an optimised engagement model critical to long-term success in today's highly competitive commercial market, life sciences companies need to effectively leverage AI-powered technology.
About the author

Susan Hill joined IQVIA in 2018 as part of the acquisition of AHM and is responsible for the customer engagement and commercial compliance technology offerings. With more than twenty years of experience in the life sciences industry, Hill's multi-functional background includes senior-level roles in business development, product management, and new technology investment and optimisation. She holds a BS in Chemical Engineering from the University of Maryland, and an MS in Business Management from Johns Hopkins University.