COVID-19 and the digital pharma marketing revolution
Views & Analysis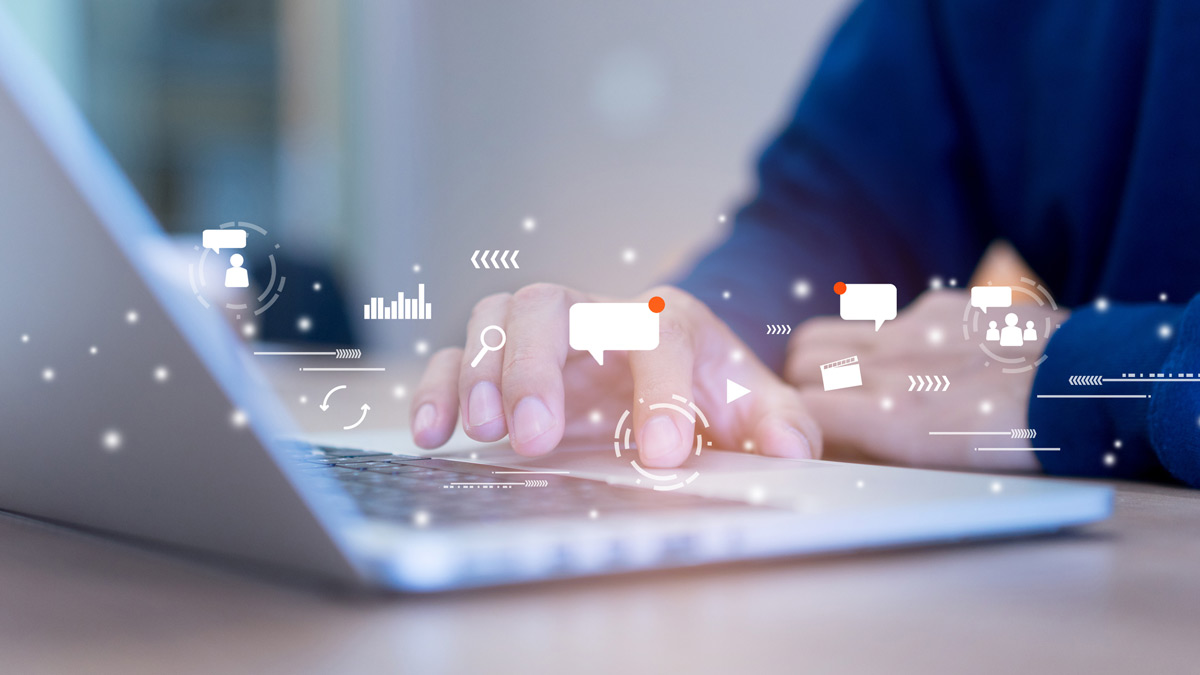 The global pandemic has caused pharma companies to invest in digital marketing, as healthcare systems across the world adapt to strict lockdown rules. Once the global emergency ends, this trend will continue, argues pharmaphorum's Richard Staines.
The global outbreak of COVID-19 has forced businesses to radically change their way of working. Healthcare companies have been in the vanguard of this change, with an enormous rise in the use of telehealth and all forms of digital communications.
With medical staff working tirelessly and lockdown restrictions in place across the world, the way pharma markets medications has changed, too.
Until 2020, pharma had lagged other industries in its investment in digital marketing. According to ethoseo, spending on digital projects is starting to catch up with levels in other industries.
In the US, TV advertising for pharma products is still a big business, but this is mainly aimed at patients. According to the figures compiled in the third quarter of last year, pharma brands were projected to spend around $10 billion in 2020 on digital advertising aimed at all groups including doctors, a compound annual growth rate of more than 13% since 2014.
A report from eMarketer came to an identical conclusion, estimating that US pharma would spend $9.53 billion on digital advertising in 2020, based on figures from the first nine months of the year.
"When pharma companies are trying to interact with doctors and inform them about the latest developments with medicines, the onus is on them to produce information in a format that suits the needs of today's digitally savvy medics"
This is an increase of 14.2% compared with 2019, and the digital spend is forecast to increase to $11.25 billion in 2021, an 18% increase.
According to Ian Hale, vice president of commercial content at Veeva, the change is driven by the sudden migration to digital services because of the pandemic.
Speaking from the company's online European Veeva Commercial and Medical Summit late last year, he highlighted how more than three quarters of doctors now use iPads to find information. This switch to digital technology means the pharma industry is having to change the way it communicates with physicians.
When pharma companies are trying to interact with doctors and inform them about the latest developments with medicines, the onus is on them to produce information in a format that suits the needs of today's digitally savvy medics.
Gone are the days of long lunches with reps – what's needed is accurate information that is fully compliant with marketing regulations, presented in most cases in a digital format, according to Hale. He added that information can be broken down into modules for use across global organisations and tailored to meet the needs of individual countries and their rules on marketing.
The way that reps engage with doctors will be very different, Hale said, with an emphasis on efficiency. However, overall reps will engage more with healthcare professionals thanks to this change in approach.
"They are going to share content ahead of meetings. I don't think there is going to be back-to-back zoom meetings," said Hale.
Dan Atkins, vice president of digital innovation and insight at Shionogi Europe, told the conference in a keynote address that the company needed to get better insights into its customers as the company built its business in the region.
Using digital technology has allowed the company to keep track of its interactions with customers, with senior management and area managers also able to get feedback from the system.
David Herron, head of global digital platforms and operations at Teva, added that the company's sales force was primarily working from home as a result of the pandemic. Digital tools have therefore become essential for the company to continue to interact with doctors.
The company had to use digital technology to link its sales workforce, who were already facing uncertainty because of rapidly evolving pandemic last year, with medics who were also experiencing similar anxieties. Herron added that the company is using strategies such as approved emails to interact with customers.
"Our ultimate goal is to be easy to do business with," said Herron, focusing on areas such as digitising order management with pharmacies to streamline the sales process.
Going forward, Veeva's Ian Hale said the processes are now available to reach out to medics using various different digital channels. With a robust compliance approval system in place the information can be sent out to many different geographies efficiently.
This can ensure the company is singing from the same hymn sheet across all areas and with all different media, while at the same time complying with varying marketing regulations.
Hale added: "Delivery across omnichannels is going to be key. You can approve compliantly and use that module to go into many areas."
His message is that the shift towards digital marketing will remain in place after COVID. He concluded: "This is the way the industry is going. Many are asking how long to return back to the norm. For industry this means huge amounts of face-to-faces with customers."
This was always a hugely expensive way of working and once pharma companies realise the cost savings and efficiencies through digital technology, they will be unlikely to let go of them once the pandemic recedes.
"Will we go back to that? I don't think we will," Hale said.