Patient Insights: Severe psoriasis & eczema
Views & Analysis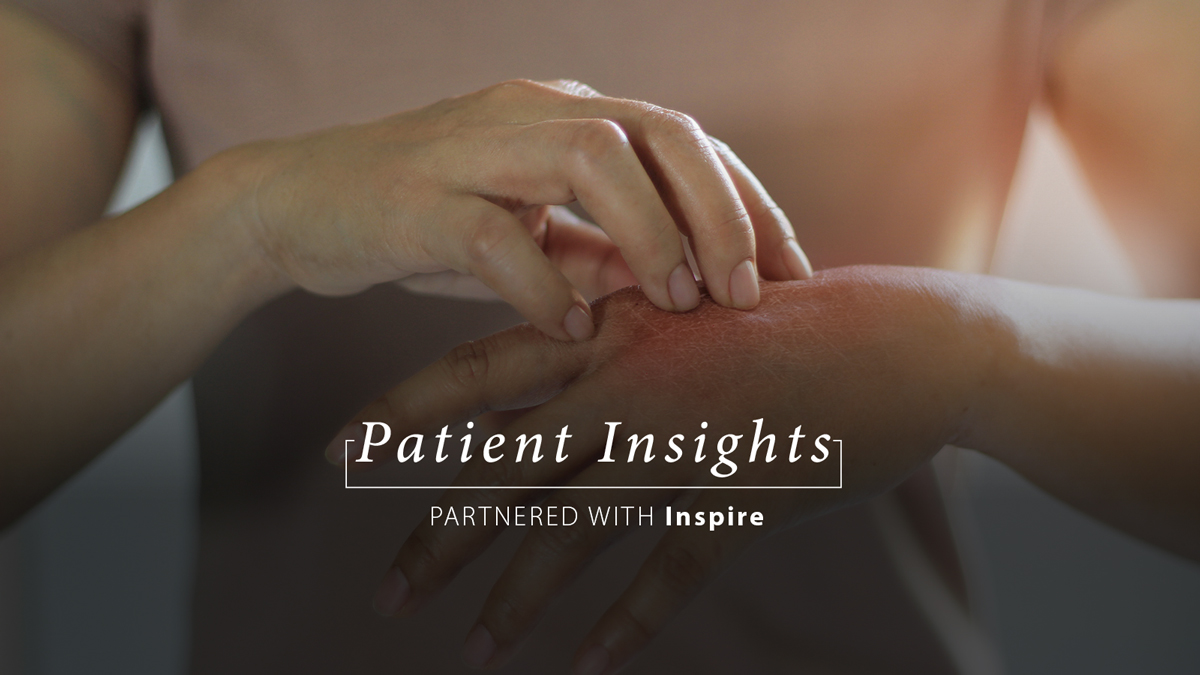 Howard Chang has lived with severe psoriasis and atopic dermatitis for almost 40 years since childhood. Now a prolific blogger, he hopes to help other people feel less alone and build more awareness of these challenging conditions.
How were you diagnosed with severe psoriasis and eczema?
My psoriasis diagnosis came in childhood when I was about eight years old. Psoriatic lesions broke out on my skin after sleeping in an unwashed, new sleeping bag. The dermatologist at the local clinic said it was psoriasis and started me on topical coal tar and steroid therapies. I added ultraviolet light B (UVB) a year later. The diagnosis was confirmed by the University of California, San Francisco dermatologists when I turned ten years old.
I don't remember when the doctors diagnosed the eczema. When I think back on hot summer days in elementary school I remember having itchy eczema rashes on my neck and skin folds. As a child I felt confused as to what was eczema and what was psoriasis. In the past decade, however, I've learned more about eczema, and how to differentiate the two. Unfortunately, eczema has become just as difficult to treat as psoriasis, and treating both of them at the same time adds another level of complexity as some treatments for one can flare the other.
"I've heard some living with psoriasis say they even need to educate their doctors on those treatments"
What do you wish you'd known at the time?
I wish at the time of my diagnosis and early years with psoriasis that my doctors and parents took the time to explain what was happening to me. For example, at the visit to UCSF Medical Center, a dozen or so medical students and residents stared at me as the dermatologist talked to them and my dad (but not to me). When I started UVB treatments in fourth grade in Oakland, CA, about thirty minutes from home, I didn't understand why I needed to wear special goggles, or what the light actually did for me.
I also wish I knew I was not alone living with psoriasis or eczema. Back then we didn't have the internet, social media, or other ways to connect with others so readily and easily. Instead of reaching out to others and finding support or friendship with other children, I felt the need to cover up my skin in shame even on sweltering hot days
What are the biggest challenges of living with severe psoriasis and eczema, both for your day-to-day life and for the patient community as a whole?
Unpredictability is one challenge. Both of my skin conditions can flare without notice. Days can go by without knowing when the inflammation on my skin might begin to die down. When I'm finally having a better day or time with my skin I dread when it might return. I also worry about when treatments might stop working, or if new adverse effects will emerge.
The physical discomfort is constant, and can become all consuming.  When my skin is inflamed it feels like it is on fire with itchiness, burning, scaling, bleeding, and cracking. If large areas of my skin become covered in rashes I become restless, unable to concentrate or sit still. Cracked, bleeding knuckles make doing normal, everyday tasks painful or difficult. I don't sleep well when my skin is particularly inflamed.
There are also issues with education and access to care. Like those in other autoimmune disease communities, psoriasis patients have available innovative, targeted biologic medications. However, they are expensive and can be hard to obtain. For example, for my current biologic, I needed to show I had tried other medications first, including two other biologics, before gaining approval. It took much longer than I expected to finally get the medication and I need to renew the prescription every six and twelve months.
I wrote about my insurance's strict requirements to receive Tremfya here.
Besides access to medications, some patients don't have access to specialists/dermatologists who are well trained and knowledgeable in treating psoriasis with the latest treatments. Patients then, more than ever, need to be their own best advocate. I've heard some living with psoriasis say they even need to educate their doctors on those treatments.
One consequence from the  lack of knowledge and experience particularly with psoriasis is undertreatment or mismatched treatments. Recent research shows that greater inflammation on the skin can affect internally in organs--leading to a number of serious comorbidities.
How do you think governments and the pharma industry could help make the lives of patients with your condition easier?
Remove barriers to care. As I mentioned, access to care is a major concern in our patient community. Capping copays and costs for specialty medications in general, honoring treatment decisions between the doctor and patient with minimal requirements (such as step therapy) from insurance providers, and providing medications for underserved communities are some ways governments and pharma could work together to get the right treatments to the right patients more quickly.
Another area government could support patients is by funding research. Agencies working closely with the pharma industry leads to potential breakthroughs in understanding the disease and in developing novel treatments.
"Allowing patients to be part of the design and implementation process in these outreach efforts might lessen the sense that patients are being marketed to"
How would you like to see the pharma industry engaging with the patient community?
I appreciate all the ways that pharmaceutical companies have engaged patients, and hope they continue to do so. One way they support patients is through funding non-profits like the National Psoriasis Foundation. Pharmaceutical companies have invited patients, including myself, to participate in advisory panels, speak at medical/industry conferences, write for websites/blog, and sponsor educational initiatives and community outreach.
One conference, HeartheVoices, was started by Janssen to empower the patient advocacy community. I've served as an advisor for the conference as well as for the HealtheVoices Impact Fund that provides funding for projects initiated by advocates or non-profits to serve the patient community. Supporting these kinds of initiatives breaks down walls between the pharmaceutical industry and the patient.
As a side note, it's a fine line between reaching out to patients and truly desiring to serve their community, and for pharma to promote their products. Allowing patients to be part of the design and implementation process in these outreach efforts might lessen the sense that patients are being marketed to.
What are the main focuses for your patient advocacy and why are they important?
Making connections among fellow patients is a major focus of my advocacy and writing. Blogging became an effective means of reaching people with a stigmatised condition like psoriasis who would otherwise desire to remain anonymous. I ended my first blog with the hope that it could be "a tool to contribute in a small way to the need to connect and communicate about that part of our lives that so often stays under wraps: psoriasis". One of the most common themes I hear from comments is that they didn't feel alone any longer after reaching out to others like me.
I'm also driven by that desire to help others find positivity, optimism, and hope while living with a real life challenge. Over the years I saw quite a bit of noise and chatter online that steered toward the pessimistic and wanting a quick fix to a chronic condition.  I sought to share my personal experience in a genuine way, especially on an emotional/spiritual level, and how I find the strength to keep going.
Finally, I desire to make a difference in the community through volunteering, primarily with the National Psoriasis Foundation, and through advocating for state and federal policies that serve the patient community. For example, this year I will head up a new psoriasis club in Sacramento, participate in the NPF's California Lobby Day in Sacramento, CA, and join the Capitol Hill Day in Washington D.C. for the third year in a row.
What has been your experience with your treatment?
Treatments have come a long way in the past forty years with greater understanding of the pathogenesis of the diseases and mechanisms of inflammation on the cellular level. A novel biologic for eczema came to market last year. Psoriasis biologics have multiple generations of treatments.
My experience with these treatments, however rudimentary or advanced, is mixed. My case is complex in that it does not respond to many treatments, and some treatments that work for one condition can flare the other. I also need to use multiple treatments at the same time. Currently I use a biologic for psoriasis, phototherapy, and topical steroids. Some treatments are quite inconvenient and time consuming, making them hard to keep up.
The level of frustration and anxiety that comes with not knowing what I might be able to try next weighed on me for most of my life. Now I feel there are more options and combinations I can still try if my current treatments stop working.
Also, collaborating with healthcare professionals/dermatologists who understand my conditions, show compassion, and advocate for me is a must. My dermatologists often become as frustrated as I am at the insurance denials and delays that keep us from moving forward with treatment decisions. Their efforts help me feel I have a partner I can depend on in my caring for my health.
What advice would you give to people newly diagnosed with severe psoriasis and eczema?
Find healthcare professionals you feel comfortable with and who are competent to treat your conditions. If you don't like one, go to the next one if that's possible.
Become your own best advocate. Traditionally, patients listened to whatever doctors said. But today, the patient can find basic information and learn about treatment options about their condition online. You know your body best – don't be afraid to ask questions and take part in decision making for your treatments.
Reach out to others with the same condition for support. One way is to get connected with a patient advocacy organisation like the National Psoriasis Foundation. Through these groups you can learn more about your condition, meet others, find support, and volunteer for a great cause. Online groups on Facebook, Inspire's Talk Psoriasis, or other forums can also be ways to connect with others.
Don't settle and don't give up. Chronic conditions often cycle from better to worse, but by their nature may not completely go away. It's tempting to give up on treatments when they don't work, or to settle with more disease activity than you need to have. With new treatment options continually coming there's often something else you can try to improve your quality of life.
Keep a journal. A journal, electronic or otherwise, helps you keep notes and records of doctor visits, feelings you've experienced, past treatments, and insights from talking with other patients. That history might give you insight for future decisions or give assurance of how far you've come.
About the interviewee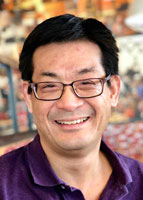 Howard Chang has lived with severe psoriasis and atopic dermatitis for almost 40 years since childhood. He is an active National Psoriasis Foundation Volunteer having served as a Social Ambassador and Advocacy Action Network volunteer for the Western Region. Howard recently celebrated a decade of writing his psoriasis column, The Itch to Beat Psoriasis, on Everyday Health and was named one of the 2018 WEGO Health Top 10 Lifetime Achievement Patient Leaders. Howard also blogs for Plaquepsoriasis.com and his own website, PsoHoward.com. He has served on psoriasis patient panels and advisory groups sponsored by pharmaceutical companies. Howard is an ordained minister who has worked in churches for over 20 years and holds a Doctor of Ministry degree from Fuller Theological Seminary. He grew up in the San Francisco Bay Area and now lives in the greater Sacramento, California area with his wife and three children.
---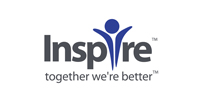 Patient Insights is a monthly series that appears in partnership with Inspire, a company with an online support community of more than 1.5 million patients and caregivers worldwide.