Janssen CAR-T is Priority Medicine in EU, and more
Views & Analysis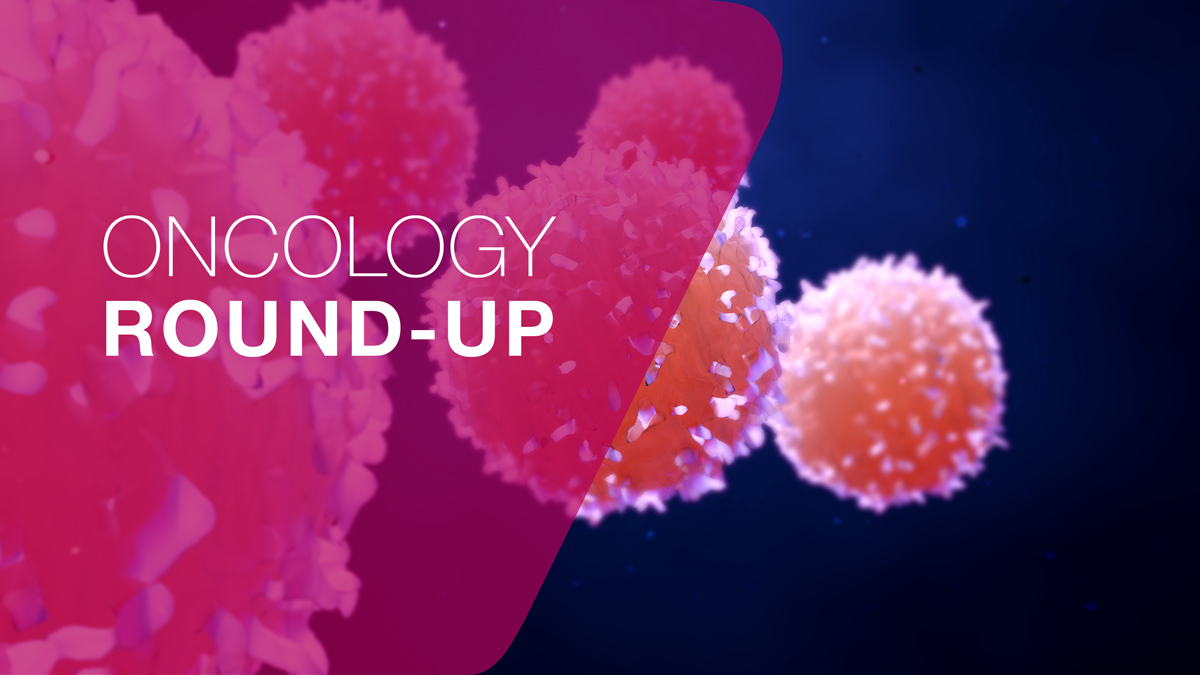 European regulators are to hasten development of Janssen's CAR-T therapy for patients with multiple myeloma, after promising early-stage trial results. Janssen, the pharma arm of Johnson & Johnson, said the European Medicines Agency has granted a PRIME (PRIority MEdicines) designation for the investigational B-cell maturation antigen (BCMA) chimeric antigen receptor T-cell (CAR-T) therapy, JNJ-4528.
Janssen has been developing the CAR-T previously known as LCAR-B38M with China's Legend Biotech following a deal signed in December 2017.
JNJ-4528 is being investigated for patients with multiple myeloma who have received at least three prior treatments, including a proteasome inhibitor, an immunomodulatory drug, and Janssen's anti-CD38 antibody Darzalex (daratumumab). These are seriously ill patients that have exhausted almost all other treatment options.
US biotech bluebird bio and partner Celgene are competitors and have two BCMA CAR-T therapies in early stage development for multiple myeloma, while Amgen's AMG 420 has also emerged as a potential contender with some spectacular remission rates in a small trial announced last September.
But all these drugs are unproven and need more rigorous scientific data to convince regulators to approve them, although bluebird may file data for one of its BCMA CAR-Ts in the next year or so.
GlaxoSmithKline's GSK2857916 is also considered a competitor. Although it is an antibody it also targets BCMA and has produced some strong data in multiple myeloma, prompting GSK's chief scientific officer Hal Barron to pledge a rapid filing with regulators late last month.
The first CAR-T therapy accepted by the Chinese regulator for review, Legend has granted Janssen a worldwide licence to jointly develop and market JNJ-4528 in multiple myeloma in a deal where the US biotech paid $350 million up front.
Outside Greater China the companies are splitting costs and profit halfway, while Janssen and Legend have arranged a 30/70% cost-profit sharing agreement within the area.
PRIME offers more interaction and early dialogue to optimise development plans, with the possibility of a faster review for scientific advances targeting a high unmet medical need.
Radiopharmaceuticals
Radiopharmaceuticals are already well established in imaging technology for a range of diseases – but their use to deliver a lethal dose of radiation to cancer cells is also gaining increased attention.
Bayer's Xofigo (radium 223) was a trailblazer in this field following FDA approval in 2013 – a calcium mimic, the drug selectively binds to bone metastases in prostate cancer to deliver a localised dose of radiation.
Novartis has placed its big bet in therapeutic radiopharmaceuticals with its $3.9 billion buy of Advanced Accelerator Applications and its Lutathera (lutetium Lu 177 dotatate), approved by the FDA early last year for tumours known as GEP-NETS (gastroenteropancreatic neuroendocrine tumours).
Now US-based Fusion Pharmaceuticals has raised $105 million in an oversubscribed second funding round to advance its work in the field. The company started off just two years ago with a $25 million launch round.
Led by Varian and new investor OrbiMed, additional investors participating in the round are Perceptive Advisors, Pivotal bioVenture Partners, and Rock Springs Capital.
They joined existing investors Healthcap, Adams Street Partners, Johnson & Johnson Innovation, TPG Biotech, Seroba Life Sciences, Genesys Capital, and FACIT.
Fusion, which is based in Hamilton, Ontario, Canada, and Boston, Massachusetts, will use the funding to broaden the scope of a clinical programme investigating alpha therapeutics.
These use antibodies attached to an alpha particle emitter to seek out tumours and deliver a dose of alpha radiation to the malignant tissue, while leaving healthy cells alone.
The lead drug in Fusion's pipeline is [225Ac]-FPI-1434, which the company hopes to develop to target cancer cells across several tumour types.
Fusion's drugs are based around a "linker" between the alpha emitter and the antibody, which promotes rapid excretion of isotopes that are not bound to cancer cells to limit off-target side effects.
Rubraca shows promise in pancreatic cancer
Clovis Oncology's Rubraca has become the latest PARP drug to show potential in pancreatic cancer, as pharma companies seek new uses outside ovarian cancer where this class first gained a foothold.
US-based Clovis cited interim data from a phase 2 study, which trialled the drug in platinum-sensitive patients with advanced pancreatic cancer.
Clovis said that early data are encouraging and suggest that first-line maintenance therapy with Rubraca, following induction with platinum-based chemotherapy, provides disease control.
There were no new safety signals among patients with a pathogenic mutation in BRCA1, BRCA2, PALB2 – which are present in between 5-8% of patients with pancreatic cancer.
Pancreatic cancer is notoriously difficult to treat, not least because symptoms often become apparent after the disease is well established, making effective drugs all the more important.
Clovis cautioned that this is early data, but said it is looking to find a way forward with regulators to develop Rubraca (rucaparib) for pancreatic cancer following the success of AstraZeneca and Merck & Co's rival Lynparza (olaparib).
In February AZ and Merck announced phase 3 results from the POLO trial showing Lynparza, the first PARP (poly (ADP-ribose) polymerase) drug on the market, significantly improved progression-free survival in patients with germline BRCA-mutated forms of the disease.
Clovis' University of Pennsylvania-based study is an ongoing, single-arm phase 2 trial investigating monotherapy Rubraca (600 mg twice daily) in the first-line maintenance setting.
It will enrol 42 patients with advanced pancreatic cancer and a pathogenic germline or somatic BRCA1, BRCA2, or PALB2 mutation, whose cancer has not progressed following at least four months of platinum-based chemotherapy.
The primary endpoint of the trial is progression-free survival and responses are determined using standard RECIST v1.1 criteria.
At the interim analysis, the median progression-free survival (PFS) in 19 evaluable patients was 278 days or 9.1 months from the start of Rubraca therapy. At a median potential follow-up of 244 days, median overall survival (OS) had not been reached.
According to the authors, of the 19 patients evaluated at the last data cut-off, one patient had a complete response and six more patients had partial responses, including responses in patients with germline BRCA2 mutations (n=4), germline PALB2 mutations (n=2) and somatic BRCA2 mutation (n=1).
Eight of the 19 patients were on Rubraca for more than six months and two patients remained on treatment for more than a year (13 months and 15 months).
The disease control rate – a complete or partial response and stable disease, at eight weeks follow-up, was 89.5%.
Clovis also cited safety data, showing Rubraca was well tolerated without dose-limiting toxicities.
Side effects were all low-grade, most commonly nausea and distortion of the sense of taste, but there were no side effects above grade three.
BMS-Celgene oncology merger looks good to go
Bristol-Myers Squibb's mega-merger with Celgene looks set to go ahead after activist hedge fund Starboard Value backed out of a campaign against the $74 billion deal.
The move came after a series of other developments that shore up the future of Celgene's biggest selling blockbuster drug, Revlimid, which could generate sales in excess of $10 billion this year.
Late last week Starboard Value backed down from its campaign after two leading advisory firms backed the deal, advising shareholders to vote in its favour in a vote due later this month.
Institutional Shareholder Services (ISS) and Glass Lewis said on Friday that Bristol-Myers Squibb shareholders should vote in favour of the deal on April 12.
The hedge fund will continue to vote against the merger, which it has criticised because of concerns about the profitability of Celgene's drugs after the merger goes ahead.
Starboard's main concern is about Revlimid, which is due to go off patent in key markets in coming years, and whether the merged company will be able to get enough new drugs approved to make up for the shortfall in sales.
However, Starboard said it would stop its campaign against the deal in light of the ruling from the two advisers.
Starboard said in a statement: "Despite the substantial swell of support against the transaction, it is extremely difficult for shareholders to prevail without a supportive recommendation from ISS and Glass Lewis to vote against the transaction."