ASCO 2018 - Friday 1st and Saturday 2nd June: Bluebird Bio's CAR-T shines, plus blood tests for lung cancer
Views & Analysis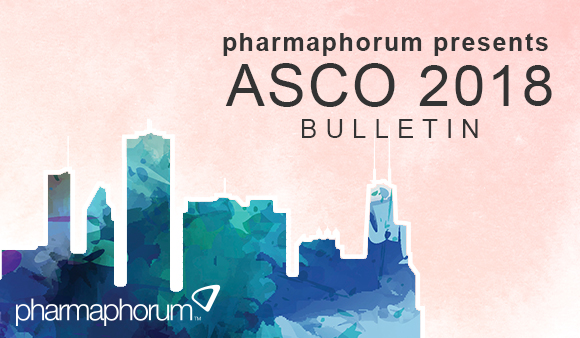 The American Society of Clinical Oncology (ASCO) has already singled out CAR-T therapies as the most promising advance in cancer therapy this year – and latest clinical trial results from these groundbreaking therapies will be closely watched at the society's conference in Chicago.
Bluebird Bio and Celgene have already unveiled results from their CAR-T as the conference began, which showed the therapy prevented very advanced multiple myeloma from spreading for 11.8 months – a performance indicator known as progression-free survival in clinical trials.
Results were from a group of 43 patients with heavily pre-treated multiple myeloma in a phase 1 trial.
The results from the therapy known as bb2121 are closely watched as it has a different mechanism of action than the two already approved CAR-Ts from Gilead and Kite.
Bluebird's CAR-T (chimeric antigen-receptor T-cell) therapy works by targeting B-cell maturation antigen (BCMA), which is found in both healthy and cancerous B-lymphocytes, unlike Gilead and Kite's CD-19 targeting therapies.
While the progression-free survival figure was a few months less than some had hoped, available drugs in the heavily pre-treated patient group usually only stop the disease for around four months.
But if already-approved CAR-T drugs from Gilead and Novartis are anything to go by, bb2121 is likely to be extremely expensive.
The cost will cover the expensive process where patients' T-cells are harvested, then genetically modified to target cancer cells, and infused back into the patient.
Gilead's Yescarta costs $373,000, while Novartis' Kymriah costs around $475,000, although in some cases the Swiss pharma gives rebates if the drug does not work.
Added to this is the high cost of managing the sometimes fearsome side-effects, which means health providers in the US are struggling to make the therapy available to patients.
Pricing still an issue
In line with this, the high cost of the latest cancer drugs proved to be a major talking point at ASCO.
President Donald Trump has published a blueprint for lowering drug prices ahead of ASCO, including the possibility that the state-funded US Medicare scheme may stop covering all approved drugs for certain illnesses including cancer.
Trump seems to have stopped short of allowing Medicare to negotiate on price, like many private insurance schemes do.
ASCO is preparing a response to Trump's plans, but so far has stopped short of urging pharma to drop prices, and has also backed away from a flat-fee approach to paying for cancer therapy.
The organisation told Reuters this could lead to "sub-optimal" therapy choices for patients.
Screening
Catching cancer early has long been a priority for doctors, and taking a preventative approach is even better as it allows at-risk patients to modify their lifestyle or have procedures that cut their risk of developing tumours in the first place.
A new approach to screening emerged at the conference, which involves testing for the genetic condition known as Lynch syndrome.
This is where patients inherit mutations that impair action of cellular machinery involved in fixing mistakes occurring in cell division, known as DNA mismatch repair.
It is most commonly associated with colorectal and endometrial cancer, but also higher risk of ovarian, brain and skin cancers.
Importantly, new research at ASCO confirms that patients with cancers showing a genomic marker known as microsatellite-high instability (MSI-H), are more likely to have Lynch syndrome.
The research also shows that Lynch is linked to more types of cancer than previously thought.
The implications are that all patients with MSI-H tumours should be tested for Lynch syndrome, regardless of the cancer type, or family or personal history of cancer.
Findings were based on analysis of more than 15,000 tumour samples from patients with more than 50 types of advanced cancer using a genetic test known as MSK-IMPACT.
Researchers also tested blood samples from study participants for other inherited mutations linked with Lynch syndrome.
Zsofia Kinga Stadler, clinical director of the Clinical Genetics Services at Memorial Sloan Kettering Cancer Center in New York said: "Diagnosing Lynch syndrome gives us the unique opportunity of helping not only our cancer patients, but also at-risk family members, as their cancer risk can be lowered through increased cancer surveillance, and in some cases, preventive surgery."
ASCO expert Shannon Westin, of the Department of Gynecologic Oncology and Reproductive Medicine at the University of Texas MD Anderson Cancer Center, described the findings as "practice changing".
No doubt Merck & Co, and rivals producing checkpoint inhibitor drugs will be interested in the findings - Merck & Co's Keytruda (pembrolizumab) is already approved in MSI-high cancers regardless of where they are in the body, giving a potential treatment option in case patients with Lynch go on to develop tumours.
Blood test for lung cancer?
Also revealed at ASCO was new data from a study funded by GRAIL, a company which aims to screen for cancer using blood tests sensitive to mutant strands of DNA that circulate freely in the plasma.
The technology works by screening out circulating DNA emitted by white blood cells, which creates "white noise" that masks any genetic material in the blood stream emitted by cancer.
Early findings from a snapshot of 1,627 patients from a much larger 15,000 patient trial suggest that the approach could lead to a screening system based on a blood test.
The preliminary results show the test detected 41% of early stage lung cancer, and 89% of late-stage cancers. The rate of false positives was low, with less than 1% of patients in a cancer-free control arm showing a cancer-like signal in the blood test.
Geoffrey Oxnard, associate professor of medicine at Dana-Farber Cancer Institute, said the results show it is "possible to detect early-stage lung cancer from blood samples using genome sequencing."
ASCO expert David Graham, from the Levine Cancer Institute in Charlotte, North Carolina, said: "We're one step closer to being able to detect early stage lung cancer from a simple blood test. While there's still a way to go before cell-free DNA from blood can be used for cancer detection on a broad scale, this research serves as a building block for the development of future tests."
For more exclusive coverage, opinion and insight from ASCO 2018 - please CLICK HERE.