The pharmaphorum ASCO 2018 daily bulletin
pharmaphorum is on-site at ASCO 2018 and will be delivering daily insight into all of the main conference devleopments from 2nd to 5th June.
The largest event in the annual oncology calendar, ASCO promises to deliver the cutting edge of industry progression in the fight against cancer. Topics likely to feature in the coverage include: CAR-T, combination-therapies, small molecules and a focus on key tumor types including developments in lung cancer.
Save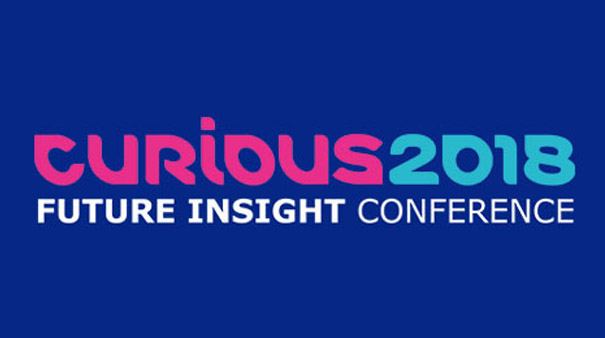 All too often pharma companies are accused of putting shareholders before their patients and society as a whole. But Germany's Merck KGaA is trying to change all this with its Future Insight Prize, a special initiative asking innovators to solve the problems facing humanity. Richard Staines visited Merck's special Curious2018 conference, where the million-euro initiative was launched.
How do you celebrate a 350th birthday? That was the dilemma facing Merck KGaA a few years ago.
And the answer from the German pharma was unique and fascinating: Curious2018, a conference featuring 35 keynote speakers from many different scientific backgrounds, and a mission to develop solutions to some of the most serious problems facing humanity.
Justifiably proud of its status as the world's oldest pharma, Merck used its 350th birthday party conference to kick-start a new initiative to solve the problems of the future in three categories – health, nutrition and energy.
The brainchild of Merck Biopharma's vice president for innovation, Ulrich Betz, Curious2018 saw the launch of the Future Insight Prize, a 1 million euro award that Merck plans to give out every year, for the next 35 years, for new innovations and technologies that could help solve the problems that threaten humanity.
Merck KGaA has described four "dream technologies" that could tackle the major problems facing humanity.
For the first Future Insight Prize the company is looking for a "Pandemic Protector" for a health category prize, which could enable accelerated protection against newly emerging pathogens.
Then in 2020 it will look for a "multi-drug resistance breaker" that could solve the problem of resistance to multiple antibacterials, again from the category health.
In 2021 Merck will aim to award the prize in the nutrition category, for a "food generator" that could make edible food from biomass.
And in 2022 Merck will look for an energy category prize with a CO2-to-fuel converter, which generates fuel by photocatalytic conversion of atmospheric CO2.
Ravi Kiron, head of biopharma external innovation at Merck KGaA's US business EMD Serono, paid tribute to the work done by his boss, Ulrich Betz, who has been instrumental in organising the conference.
Kiron said: "Curious2018 has been fabulous. It's been a great opportunity to hear about some of the leading researchers, from Nobel laureates to some of the exciting new developments – not only in therapeutic areas but in things that are game changing technologies of the future."
"I think it's been an opportunity to celebrate Merck's 350th anniversary and also give me an opportunity to connect to colleagues because I am new and have only been at Merck for a year."
Delegates attending the conference, some of whom were competing in the separate Innovation Cup for up-and-coming researchers heard from a range of speakers from different backgrounds.
There was a tremendous sense of optimism and altruism – for example the Japanese tech billionaire Yoshiyuki Sankai showed off the latest walking assistant robots developed by his company Cyberdine.
Sankai also hung around afterwards to answer questions from delegates about the technology, which is being trialled in people with problems walking, and with neurological diseases.
One of the big draws was Emmanuelle Charpentier, director of the Max Planck Institute of Infection Biology in Berlin, who gave insights into the development of the CRISPR-Cas9 gene editing technology that she helped to discover.
With its origins in the immune systems of bacteria, Charpentier and her team were able to develop it into a highly effective and cheap gene editing tool, which may be able to correct genetic defects in the future if it is perfected.
For EMD's Kiron, a speech on innovation in technology from German astronaut Thomas Reiter was a highlight of the event.
"The high point was hearing our German astronaut talk about his experiences in space and some of the Nobel laureates sharing their ideas."
Reiter has flown on the US Space Shuttle, Russia' Soyuz and lived on the International Space Station and Russia's now-defunct Mir space station.
He noted the progress made through technology such as the European Galileo satellite system and looked forward to the launch of the European Space Agency's Aelus satellite.
This could give insight into climate change and how it is progressing – one of the issues Merck aims to tackle with its Future Insight Prize.
EMD's Kiron said: "Curious 2018 gave me a chance to connect from people in life science and materials because I am part of healthcare."
"That has provided the opportunity to understand and hear fabulous presentations and network with colleagues."
"The company has realised that there is a lot of new innovation that's happening. Merck recognises that innovation is something novel, which is the reason why we have invested a lot of money into the Merck Innovation Centre in Darmstadt, the main headquarters."
Kiron noted that there is a joined-up approach to innovation at Merck, which could be used to solve some of the weighty problems that are the focus of the Future Insight Prize.
He expects that Curious 2019 will be even bigger and is looking forward to seeing the pandemic-busting entries in the prize's first instalment.
He concluded: "I think Merck is one of those companies that has embodied the real meaning of what is innovation, in looking beyond standard therapeutic drugs."
"I think this will definitely grow. There was a lot of hard work and effort and it took almost two years for the inception of this. A lot of people needed to be convinced that this was something useful. But now that they have seen the realisation of these three days, next year will be much bigger and a more expanded version of what it is now."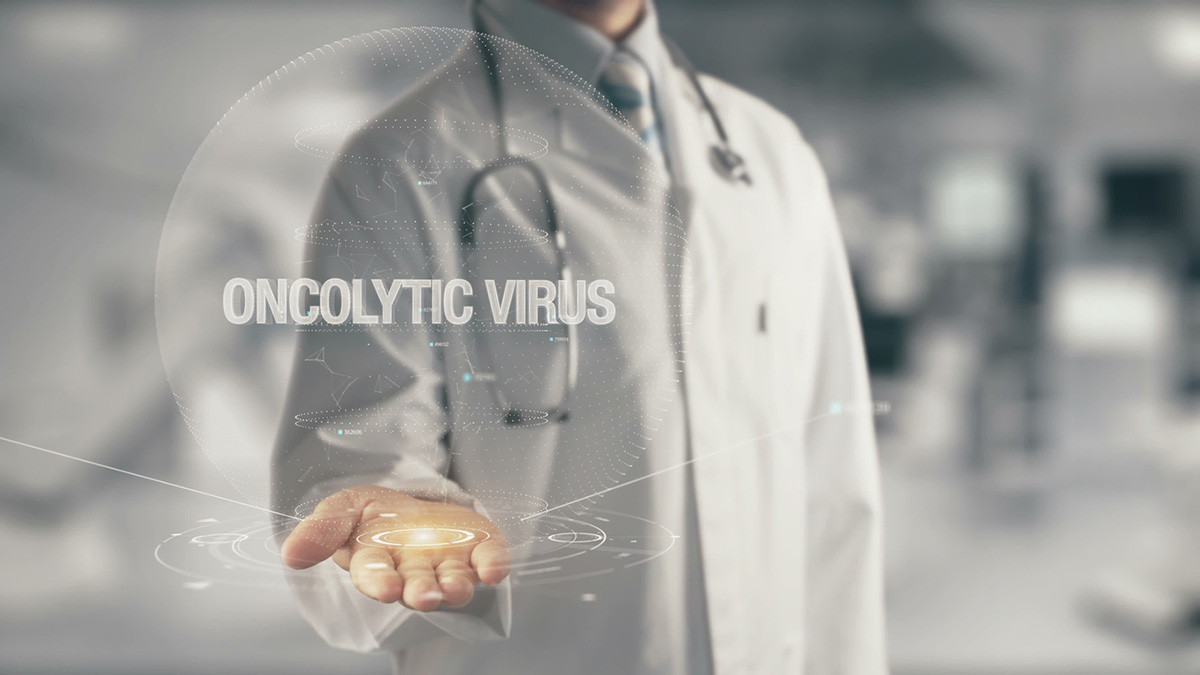 Oncolytic virus therapy is not a new discovery, but it may now be positioned as the next major breakthrough in cancer treatment following the success of checkpoint inhibitors in immunotherapy.
An oncolytic virus is defined as a genetically engineered or naturally occurring virus that can selectively replicate and kill cancer cells without harming healthy tissues. In contrast to gene therapy, where a virus is used as a mere carrier for transgene delivery, oncolytic virus therapy uses the virus itself as an active drug transporter.
The history of oncolytics
The concept of oncolytic virus therapy has existed for decades. Tumour regression has often been observed during or after a naturally acquired, systemic viral infection. Nearly 70 years ago, in 1949, the first 22 patients with Hodgkin's disease were treated with sera or tissue extracts containing the hepatitis virus.
Many clinical trials took place over the next forty years, assessing whether it was possible to treat cancer with both wild type and naturally attenuated viruses, including hepatitis, West Nile fever, yellow fever, dengue fever and adenoviruses. However, these viruses were not deemed useful as therapeutics reagents because at the time there was no successful method to control the virulence and moreover, retain viral replication in cancer cells.
Presently, protection mechanisms against viral infection, such as interferon‐beta signal pathway, can be impaired in the majority of cancer cells, most viruses can therefore replicate to a much greater extent in cancer cells than in normal cells.
Oncolytic renaissance
The oncolytic virus therapy, in the light of the modern scientific advancements, has recently been recognised as a promising new approach in oncology, particularly when used as part of a combined therapy.
Over the last twenty years of development, the game changer within oncolytics was the discovery that a specific tumour immune response can be efficiently catalysed using a virus as the transportation mechanism. While the behaviour and reproduction patterns of the carrier virus can be precisely controlled.
At the recent American Society of Clinical Oncology conference, Igor Puzanov, professor of medicine and director of early phase clinical trials at New York's Roswell Park Cancer Institute referred to early-stage trials showing that combining the oncolytic virus used in Amgen's Imlygic (talimogene laherparepvec) with Keytruda can produce a stronger response than either of the two components taken on their own in advanced melanoma patients.
Data from his phase 1b study published last year showed a 62% response in melanoma patients. Those treated with the combination had an increased expression of PD-L1 and elevated levels of the CD8+ T cells. There were also higher levels of interferon gamma, a protein associated with an elevated immune response to certain infections.
Puzanov and other authors suggested during the conference that the combination therapy changes the area around the tumour such that it is more vulnerable to immunotherapy.
Imlygic not only causes tumour cells to self-destruct – it also codes the protein known as granulocyte-macrophage colony-stimulating factor (GM-CSF) to kill other cancer agents giving the immune system a statistically considerable boost.
Another crucial property of oncolytic viruses is that even though they are often injected directly into tumours, the immune system will also begin to attack any other tumours that are present in the body, following the injection.
The immune system can also be stimulated by the range of cancer antigens emitted by the tumour cells as they are broken up by the virus. According to Puzanov, this turns the existing immunotherapy paradigm on its head – rather than targeting a single antigen on a cancer cell's surface, it creates the possibility of a broader attack from the immune system.
The future of cancer treatment
Despite the impressive results seen in immunology, and the US Food and Drug Administration approvals for two CAR-T treatments, immunotherapy alone is only effective in about 20% of cancers. This is why researchers challenge themselves to address the needs of the remaining patients who've been unable to harness the potential of these biological therapies.
While it has taken pharma some time to fully understand the potential of oncolytic viruses as effective immunotherapy agents, recent research and clinical developments have revealed the ways we can utilise them to full potential. This renaissance in oncolytics potentially solves two of the main issues with existing immunotherapies – namely the ability to turn tumour cells into inflamed cells, thereby enabling the immunotherapy to operate and secondly overall efficacy – which in most cases is improved using the combined therapy approach.
Padmanee Sharma, M.D., Ph.D., of the University of Texas MD Anderson Cancer Center said during the ASCO conference: "Oncolytic virus therapy is a priority on the list of new immune-oncology therapies. It's a therapy that is very effective at activating an adaptive immune response by generating a strong innate immune response."
The race is now on to open up this treatment class to the 80% of cancer types which are currently not receptive to checkpoint inhibitors and as such a flurry of acquisitions and significant clinical advancements are evident.
In May Janssen acquired BeneVir BioPharm – a private biotech developing a proprietary oncolytic virus platform to be used in combination with checkpoint inhibitors – for just over $1 billion. Just a few months prior to that deal Merck purchased Australian-based Viralytics for just under $400 million, giving them rights to develop and test Keytruda (pembrolizumab) with Viralytics' oncolytic virus. It's also important to note a recent trend of collaboration between pharma and oncolytic virus companies, as both seek to validate the potential of oncolytic viruses and immunotherapies when administered simultaneously.
By arming oncolytic viruses with functional transgenes, a whole panel of oncolytic viruses with a variety of antitumour functions could be available in the future, from which a combination of appropriate viruses can be selected according to the type and stage of the cancer. A new era of cancer treatment seems to be on the horizon, and if cost challenges are overcome, could mean a future where cancer patients can freely choose oncolytic virus therapy as a treatment option.
Our reporter Richard Staines has more details from the ASCO 2018 conference about oncolytic therapies. Read the full article: Oncolytic viruses on the rise  and Oncolytic virus renaissance in the latest issue of Deep Dive magazine for more insights and scientific details.
If you would like to read previous editions of Deep Dive, or sign up receive future editions, please visit the Deep Dive homepage.
Share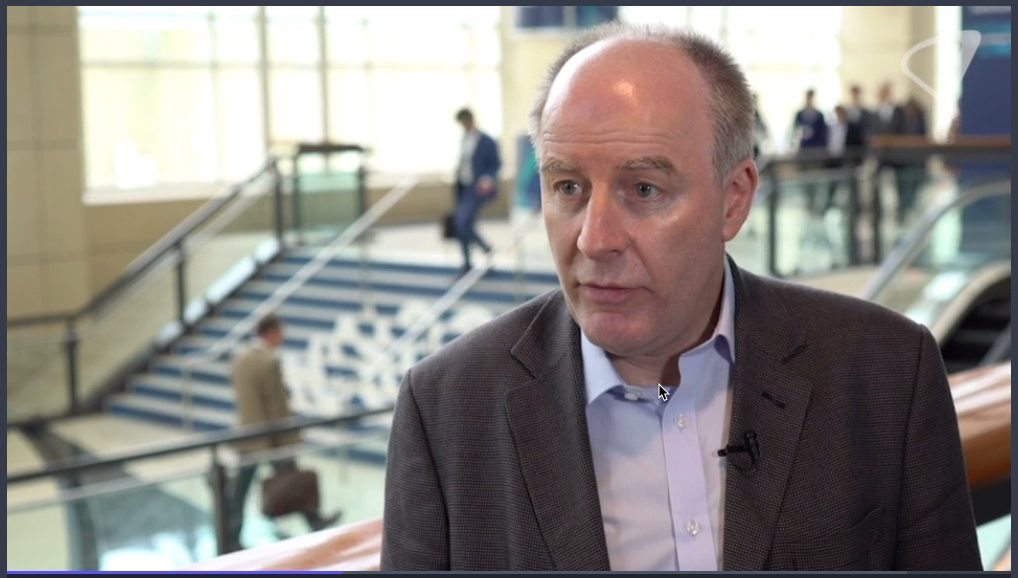 July 5, 2018

pharmaphorum interviews professor Jeff Evans, from the University of Glasgow's Institute of Cancer Sciences, about findings of a head-to-head trial involving Eisai's liver cancer drug Lenvima (lenvatinib) and Bayer's Nexavar (sorafenib).
At this year's ASCO conference in Chicago, pharmaphorum spoke to Glasgow University's Jeff Evans, who summarised fundings of the REFLECT study, which compared with Eisai's Lenvima with the standard of care in liver cancer, Bayer's Nexavar.
Evans was one of the investigators on REFLECT, which showed Lenvima had an overall survival benefit that is comparable to that seen with Nexavar in first line therapy.
This was the first time in more than a decade that a study had shown these kind of results, and Evans said that secondary endpoints including response rate and time to progression-free survival were statistically superior.
Eisai has also performed a quality of life study that suggests Lenvima provides a baseline quality of life benefit.
Functional and symptom benefits in quality of life, while not statistically significant, also favoured patients treated with Lenvima.
Evans gave a comparison of the side-effects between the two drugs – for instance with Lenvima there is more proteinuria and hypertension, but less hand-foot syndrome and less diarrhoea.
He said this is a tolerable drug and that side effects are manageable, and although the drug does not cure the patients it seems to have a clinical advantage, and improve their wellbeing compared with Nexavar.
He concluded that Lenvima could be an option as a first-line treatment, and added that the "intriguing question" is whether it could be combined with an immuno-oncology agent to enhance its effects.
Eisai has already announced early-stage trial results of a combination of Lenvima and Merck's Keytruda in kidney cancer, which is part of a new research collaboration between the two companies.
Evans has been involved in development of Lenvima for more than a decade, and has been working on development of the drug since the first-in-human clinical studies began.
This video is restricted to HCP's and pharma industry only. When you click on the image above to watch this video you will be taken to the Videum platform who host the video and gather your registration data. This data is only used to confirm your registration and will not be used for marketing or promotional purposes.
Pharma professionals please register as an Allied Healthcare Professional, selecting the professional designation category of Business Manager. HCPs please also register as an Allied Healthcare Professional, if you are not able to find a relevant category please register selecting the professional designation category of DPH.
Share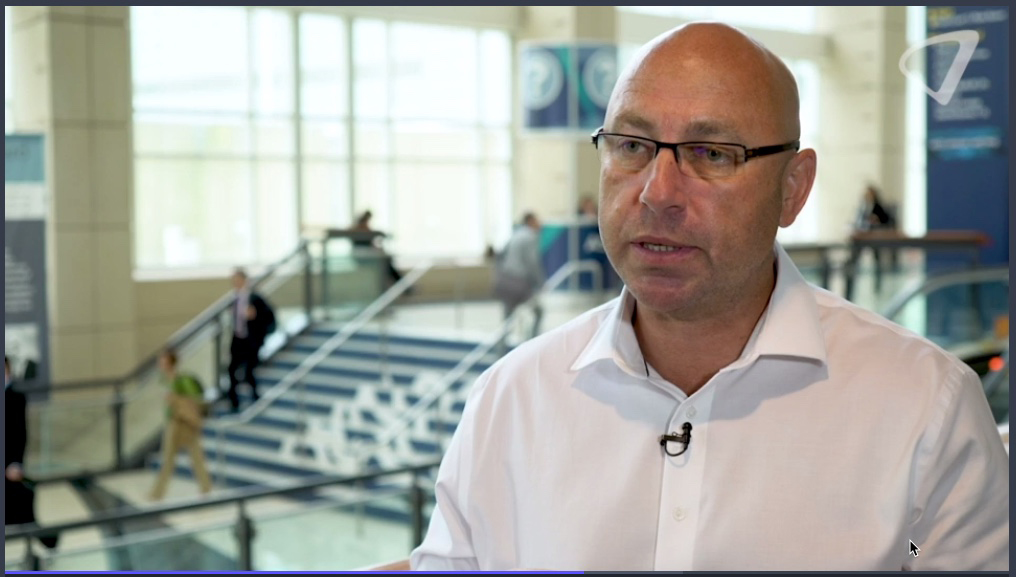 July 5, 2018

Gary Hendler, chairman and CEO of EMEA region for Eisai, talked to Richard Staines at pharmaphorum about findings of the REFLECT study and the prospects for Lenvima (lenvatinib) in liver cancer.
Eisai has already achieved marketing approval in Japan in liver cancer based on findings of the REFLECT study, a head-to-head study testing Lenvima against standard of care, Bayer's Nexavar (sorafenib).
Lenvima is taking on Bayer's Nexavar in liver cancer in Japan – a drug that has been on the market for around a decade.
According to Hendler the uptake in Japan has been remarkable, and more than 1,500 patients have already been treated.
Patients have benefited either from taking part in the trial or being prescribed it after approval by regulators in Eisai's home market.
Hendler said Eisai has "meticulously" gathered quality of life data as part of the REFLECT study, and about 99% of patients on the trial contributed.
The quality of life data supports the risk-benefit ratio of the drug and Eisai is confident that patients' quality of life won't deteriorate during therapy.
One measure that improved was cancer pain, which Hendler said is very important for patients with liver cancer.
Hendler also gave an update on Eisai's collaboration with Merck & Co – the two companies hope that by combining Lenvima with US Merck's Keytruda they will produce a combination therapy with enhanced efficacy in solid tumours including liver and kidney cancer.
The companies have done a basket trial in six different tumour types, and all six of those studies will result in registration trials.
It's an unusual step because often basket trials will produce mixed results – but the combination seemed effective enough in each type of cancer to merit further development and potentially filing with regulators.
This could result in 11 new indications, bringing the total number of indications for the combination therapy to 14.
This video is restricted to HCP's and pharma industry only. When you click on the image above to watch this video you will be taken to the Videum platform who host the video and gather your registration data. This data is only used to confirm your registration and will not be used for marketing or promotional purposes.
Pharma professionals please register as an Allied Healthcare Professional, selecting the professional designation category of Business Manager. HCPs please also register as an Allied Healthcare Professional, if you are not able to find a relevant category please register selecting the professional designation category of DPH.
Share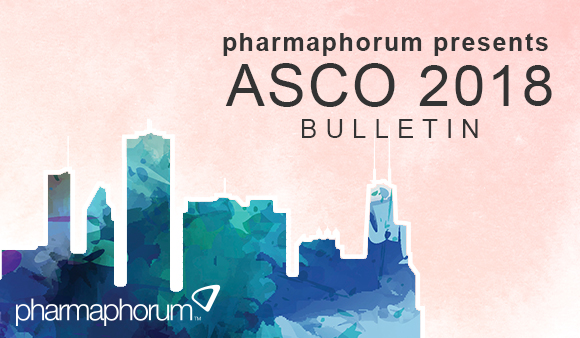 June 5, 2018
Breast cancer has been one area where checkpoint inhibitors have not yet gained traction – but that might be about to change following results announced by Tesaro at the American Society of Clinical Oncology's conference in Chicago.
Tesaro has developed its own PD-1 checkpoint inhibitor and wants to combine it with its approved PARP inhibitor, Zejula, and is looking to take the combination into later stage clinical trials.
Trials of the PARP/PD-1 combination have so far taken place with Merck's Keytruda, but Tesaro wants to avoid striking an expensive licence deal with one of the big pharma's that already market checkpoint drugs.
Data released at ASCO 2018 is from TOPACIO, a phase 1/2 trial in ovarian cancer or triple negative breast cancer (TNBC).
Following dose finding in phase 1, a Zejula (niraparib) pill was administered daily at a dose of 200 milligrams in combination with 200mg of Merck's Keytruda on day one of each 21-day treatment cycle, in the two patient cohorts of ovarian or breast cancer.
Investigators on the TOPACIO trial were measuring objective response rate (ORR), duration of response (DOR) and disease control rate (DCR).
In 55 breast cancer patients ORR was 28%, and DCR was 50%. In patients with the BRCA mutation, ORR was 60% and DCR was 80%, with a median progression-free survival of 8.3 months.
In the combined BRCAmut plus HRRmut population, ORR was 55% and DCR was 80%, with median PFS of 6.4 months. Median DOR has not been reached with 62% (8/13) of responders remaining on treatment, including five patients with long-term, ongoing clinical benefit for approximately one year.
The PFS figure compares favourably with standard chemotherapy, which usually stops the disease from spreading for three to five months.
The 60 evaluable patients with ovarian cancer were heavily pre-treated, with one to five lines of prior therapy – but data indicated an overall response rate of 25%, and disease control rate of 67%.
In a cohort with BRCA mutations, ORR was 25%, with DCR of 63%, and the story was similar in those with BRCA wild-type mutations with ORR and DCR at 24% and 65% respectively.
Response rates were not dependent on biomarker status or platinum status. ORR was 23% (7/30) in platinum-resistant ovarian cancer patients, 24% (4/17) in platinum-refractory patients and 31% (4/13) in patients who were platinum ineligible per investigator's assessment. Median DOR was 9.3 months, with nine patients remaining on treatment.
With anaemia and low platelet count the most common adverse events, Tesaro has had a successful discussion with FDA and is planning a registration study for the Zejula and TSR-042 combination.
Tesaro also published data from the QUADRA trial which it hopes will support a label expansion for Zejula in pre-treated patients with ovarian cancer without BRCA mutations.
Tesaro said it plans pivotal trials for the combination of Zejula and TSR-04 in the ovarian and breast cancer indications, and label expansion filing for Zejula monotherapy with the FDA in the fourth quarter.
Loxo
The biotech Loxo has also made waves at ASCO 2018, after its experimental cancer drug LOXO-292, targeting RET mutations, improved on previously-announced data.
Loxo last month released data showing LOXO-292 shrank tumours in 69% of advanced cancer patients, regardless of whether their disease began in the lung, pancreas, or thyroid.
The new results from the same study released at ASCO 2018 showed an overall response in 77% of those with RET fusion mutations.
However as these are only phase 1 results, there is a long way to go before the drug can reach the market.
Share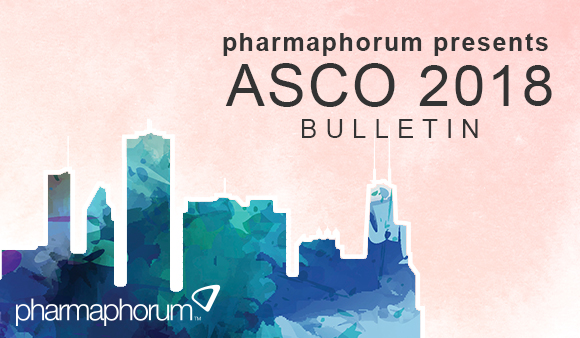 June 4, 2018
Merck & Co has dominated proceedings at the American Society of Clinical Oncology (ASCO), with a steady flow of data from its Keytruda checkpoint inhibitor drug at the conference in Chicago.
The message US Merck has about Keytruda (pembrolizumab) is that it has many of the bases covered in first-line lung cancer, where Bristol-Myers Squibb's first-to-market rival Opdivo has struggled to show efficacy.
To summarise, Merck & Co has data from the KEYNOTE-042 study showing Keytruda works in first line non-small cell lung cancer – and only 1% of their tumour cells need to express the PD-L1 biomarker for it to work.
There's also data from KEYNOTE-407 showing Keytruda and chemotherapy significantly improved overall survival in first-line squamous disease.
Data from another arm of the same trial shows that Keytruda monotherapy is also an option for those who may not be physically fit enough to withstand chemotherapy.
But BMS has not given up and, aside from the collaboration with Nektar I already reported on, is trying to get its Opdivo (nivolumab) PD-1 to work using a different biomarker as a predictor of success.
At ASCO 2018 BMS unveiled an exploratory analysis from part of the phase 3 CheckMate-227 suggesting Opdivo and its other immunotherapy Yervoy extended progression-free survival in first line NSCLC, compared with chemo alone with both squamous and non-squamous tumour cells, in patients where less than 1% of tumour cells are expressing PD-L1.
The analysis of a small group of patients with PD-L1 below 1% and high TMB, had PFS rates at 1 year of 45% with Opdivo plus low-dose Yervoy.
Those treated with Opdivo and chemo had a one-year PFS rate of 27%, while those on chemo alone had a PFS rate of 8%.
In patients with low TMB and PD-L1 below 1%, the one-year PFS rate was 18% with both Opdivo plus low-dose Yervoy and Opdivo plus chemotherapy, and was 16% with chemotherapy.
Hossein Borghaei, study investigator and chief thoracic medical oncologist at Fox Chase Cancer Center in Philadelphia, said: "Taken together with the totality of CheckMate -227 data presented to date, the results reinforce that TMB status provides clinically relevant information for Opdivo-based combinations and that Opdivo plus low-dose Yervoy provided durable efficacy in patients with high TMB."
But there's still a long way to go with this – it's a very small patient group – but BMS hopes that one day TMB will be another regularly-used test that doctors could use to decide what to prescribe to their patients.
BMS also presented data from the Opdivo that reinforced its use in an approved indication of late-stage melanoma, using Yervoy as a benchmark.
In updated results from the CheckMate-238 study, Opdivo continued to demonstrate statistically longer recurrence-free survival of 62.6%, the primary endpoint of the study, versus 50.2% for Yervoy at a minimum follow-up of 24 months across key subgroups, including disease stages and BRAF mutation status.
Daiichi to file joint and tendon cancer drug
There's more to ASCO 2018 than the ongoing battle between Merck and BMS though. Japan's Daiichi Sankyo has unveiled new data and said it plans to ask the FDA to approve pexidartinib in tenosynovial giant cell tumour (TCGT) – a debilitating cancer of the joint or tendon sheath for which there is no approved therapy.
Pexidartinib is an investigational, oral small molecule that potently inhibits CSF1R (colony stimulating factor-1 receptor), a primary growth driver of abnormal cells in the synovium that cause TGCT.
The phase 3 ENLIVEN study, the first placebo-controlled study of a systemic investigational therapy in patients with tenosynovial giant cell tumour (TGCT), enrolled patients where surgery would be associated with potentially worsening functional limitation or severe morbidity.
Oral pexidartinib significantly reduced tumour size (39% overall tumour response rate), compared to no tumour response in patients treated with placebo.
Safety-wise, serious, non-fatal liver toxicity with increased bilirubin was observed in 4 percent of all 91 ENLIVEN patients treated with pexidartinib.
ENLIVEN is a double-blind, randomised, global multi-center, pivotal phase 3 study, in patients with symptomatic advanced TGCT for whom surgical removal of the tumour would be associated with potentially worsening functional limitation or severe morbidity.
The first part of the study, the double-blind phase, enrolled 120 patients who were randomised to receive either pexidartinib or placebo at 1000 mg/d for two weeks followed by 800 mg/d for 22 weeks in order to evaluate the efficacy and safety of pexidartinib versus placebo.
The primary endpoint of the study was the percentage of patients achieving a complete or partial response after 24 weeks of treatment (Week 25), as assessed with centrally-read MRI scans using RECIST 1.1 criteria. Key secondary endpoints included range of motion, response by tumour volume score, PROMIS physical function, stiffness and measures of pain reduction.
Share