Johnson & Johnson leads the way to a world without disease
Views & Analysis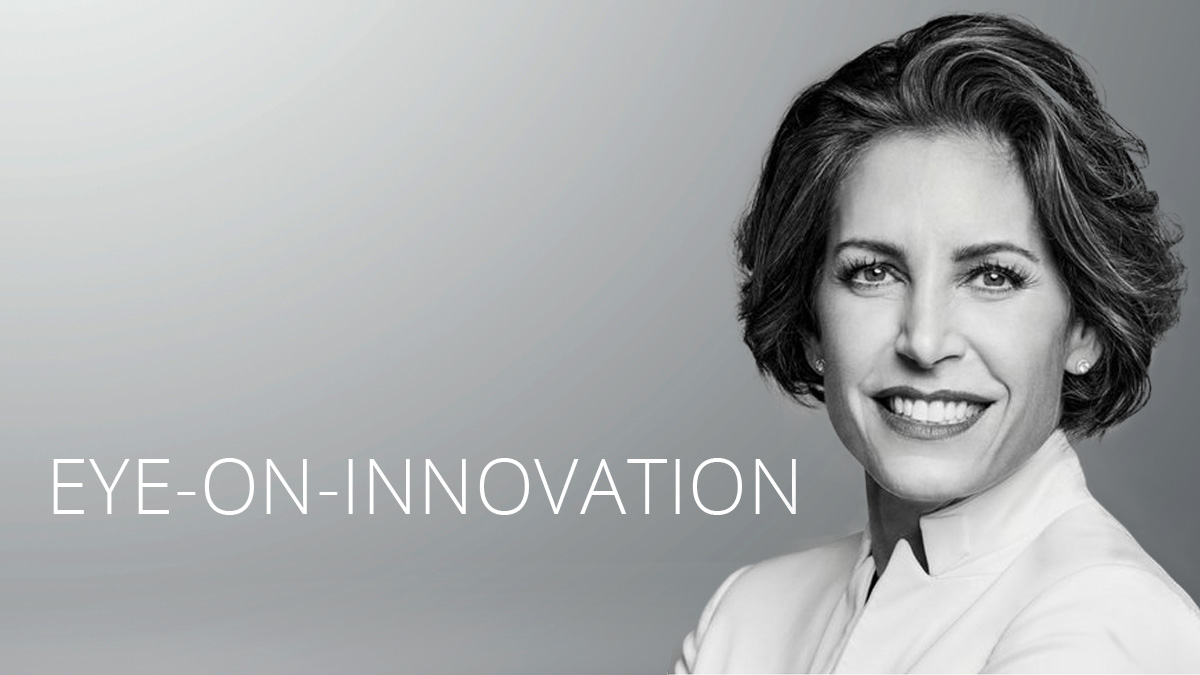 Cat Oyler, Global Head of External Innovation Strategy and Operations at Johnson & Johnson (J&J), has an ambitious and compelling vision for the future of healthcare: a world without disease. She spoke to pharmaphorum as part of the latest in the eye-on-innovation series of articles.
As one of the largest and most broadly-based healthcare companies in the world and with a heritage stretching back for over 130 years, Johnson & Johnson is well-positioned to lead this charge.
With a diverse range of products including medical devices, pharmaceuticals, over-the-counter drugs and consumer health products, the company reaches out to millions of patients across the world. But External Innovation Strategy Head Cat Oyler said in an interview with pharmaphorum that J&J's ambitions extend far beyond the next set of quarterly results.
Keeping the business profitable is obviously vitally important – but according to Oyler this also enables the company to make its long-term goal of eliminating disease a reality.
Her vision of the future is that a combination of digital technology, pharmaceuticals, devices, behavioural science and timely clinical interceptions could stop chronic diseases such as cancer in their tracks and fix inherited conditions before they become serious.
Oyler spoke to pharmaphorum on the sidelines of the Royal College of Physicians' Innovation in Medicine conference in London, following a presentation where she outlined a bold plan that builds on the company's Credo to put patient outcomes at the centre of all efforts.
This idea of a "world without disease" sounds like science fiction, but according to Oyler it can be achieved if all stakeholders work together – with healthcare services, governments, payers, academia, patient organisations and private companies like J&J combining their strengths to create a healthier future.
In a seminar at the conference, Oyler said that in the near future, patients could have their own "digital twin" – a highly advanced form of medical record based on their genetic information that could be used to simulate a patients' health.
This could be used to warn of any upcoming disease events, in the same way that a car warns its driver if there is an issue with its engine or brakes – before an accident occurs.
She said: "With its many inbuilt sensors, your car can diagnose and intervene before you have a breakdown while you are out on the road. But for our own health we don't have the same level of early diagnosis available today."
The trick will be to catch diseases at a stage when symptoms have not yet begun to appear or are too subtle to notice – before the disease manifests in the body.
For instance, in solid tumours such as colon cancer, there can be a window of around 10 years before a tumour grows to a significant size – say around a centimetre across.
By this time it will already have a billion cells, Oyler pointed out, to give an idea of the task facing the doctors to eradicate even small tumours.
This is why early diagnosis is so important – at the same seminar Anna Schuh, Director of the Oxford Molecular Diagnosis Centre outlined how there are now efforts to find ways to diagnose a condition known as monoclonal gammopathy of undetermined significance (MGUS). In a minority of cases this condition over 2-20 years can develop into symptomatic multiple myeloma. Another premalignant condition called monoclonal B lymphocytosis (MBL) if not detected early, can develop into the incurable blood cancer chronic lymphocytic leukaemia (CLL) over many years.
Diagnosing these precursor conditions, and knowing which patients are likely to progress and develop multiple myeloma or CLL, could save lives.
Speaking after the event Oyler explained that different tools could be used to detect other conditions.
In addition to using cutting-edge diagnostics to detect early signs of cancer, Oyler suggests that, for instance, patients' social media posts could be used in the future to detect signs of depression. Research has already suggested a link between the kind of language people use and depression – for example earlier this year a study published in the Journal of Clinical Psychological Science suggested algorithms could be used to screen patients for signs of depression.
Aside from unsurprising findings such as an increased use of words like "sad" and "miserable", authors also found people with depression use significantly more first person singular pronouns – "me", "myself" and "I", and fewer third person pronouns.
They also tended to use "absolutist" words such as "always", "nothing", or "completely" – and Oyler says this could be used as a basis for a screening system for diseases such as post-partum depression.
"What we are finding is that it is possible to see early indications of how likely patients are to progress to post-partum depression. As such, a woman might decide to opt in to having social media monitored by an algorithm," said Oyler.
She noted that in cardiology, patients have already embraced the idea of prevention, noting the success of statins as an example.
As a result, the pharma industry and healthcare providers could build on the work that has already been done to encourage at-risk patients to take care of their hearts.
Oyler added that parents may increasingly choose to submit DNA data to screening systems to detect inherited or rare diseases. "We could get a picture of their health and anything pointing to future conditions, then intervene before the disease even starts."
Oyler acknowledged that wider societal issues will have to be tackled and only by working with governments, payers, other stakeholders in health care and society at large will the pharma industry be able to achieve this long-term goal.
One obvious area is the need for better electronic health records. With blockchain technology and its ability to store data in a series of nodes across a network, there is the potential to create a system where a single health record could be used throughout a patient's life.
In many countries, including the United States, this would overcome the problems created by a fragmented health system where different clinics, hospitals, and healthcare providers find it difficult to share patients' medical information.
"Patients could own that data and share it as needed," said Oyler.
It's implicit in Oyler's presentation that patients will have to start taking more responsibility for their own health, if the goal is to be achieved.
But Oyler is optimistic that the change is possible despite the immense challenges facing society. "Wouldn't it be much better, if in the future we focused on keeping a person healthy in the first place, versus today's primary focus on "disease care", which basically means we wait until someone gets sick to only then do something about it?"
"We have the capabilities and we have the responsibility, to free the world from disease. At Johnson & Johnson, jointly with external partners and our global innovation network, we have started paving the way to a world without disease," she said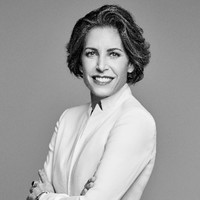 Cat Oyler Global Head, Strategy & Operations Johnson & Johnson External Innovation
Cat Oyler is responsible for all aspects of strategy development and operational excellence for the newly created global External Innovation group in Johnson & Johnson. Previously, Cat served as Vice President, Strategy and External Innovation for Janssen Research & Development, the global R&D arm of the Janssen Pharmaceutical Companies of Johnson & Johnson. Most recently, Cat has managed the creation of the company's "World Without Disease" strategy to transform human health by eliminating disease through prevention, interception and cure. This work led to the formation of a new group in Johnson & Johnson ("World Without Disease Accelerator") to build and strengthen the capabilities necessary to change today's "disease care" into true health care.
Cat is a member of the Springboard Enterprises Life Science Council, an Aspen Institute First Mover Fellow and has served as the leader of the University Talent workstream for WiSTEM2D (Women in Science Technology Engineering Math Manufacturing and Design). WiSTEM2D is a global Johnson & Johnson initiative with the goal of inspiring females (youth ages 5-18, university level and professionals) to pursue studies and careers in STEM2D fields. Cat previously served as the Executive Sponsor of the Janssen R&D Diversity and Inclusion Council. She guided the creation of the "Inclusion Innovates" award which recognizes exceptional leaders who leverage the power of inclusion to drive innovation in the Janssen R&D organization.
Cat has a B.A. in Biology from Williams College and an MBA from the UCLA Anderson School of Management.