Jay Bradner: leading Novartis into age of digitally-enabled discovery
Views & Analysis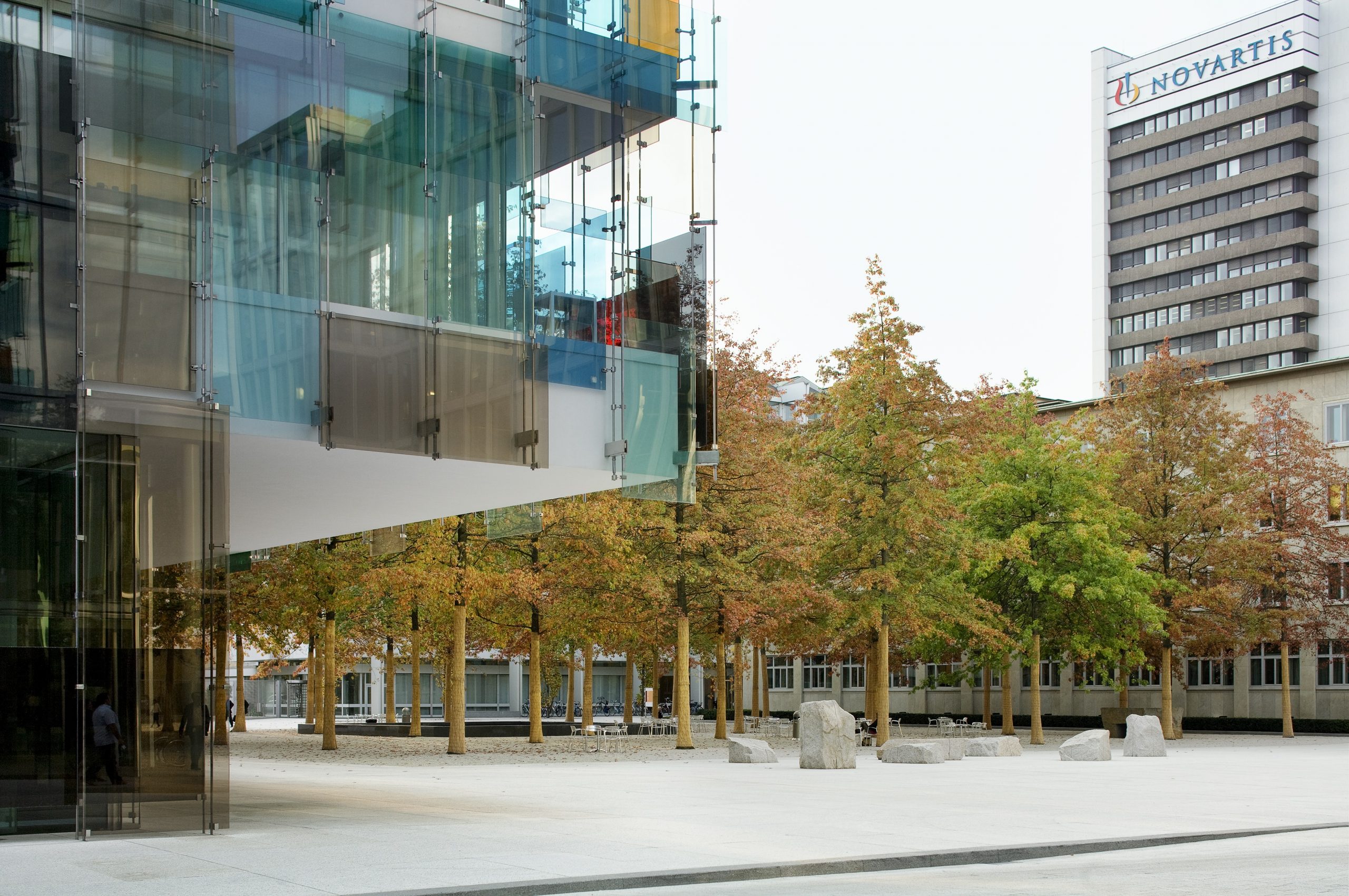 Jay Bradner, head of Novartis' drug discovery, talks to pharmaphorum about the firm's drive to transform itself into 'a medicine and data science company'.
[caption id="attachment_36798" align="alignnone" width="253"]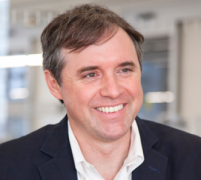 Jay Bradner[/caption]
In 2016, Novartis undertook a major shake-up of its research and development operations, bringing in Vas Narasimhan to a newly-created role of chief medical officer, and appointing Harvard University haemato-oncologist Jay Bradner as the new head of the Novartis Institutes for BioMedical Research (NIBR).
Two years down the line, and Narasimhan has just taken over from Joe Jimenez as the company's CEO. The appointment of the 42-year-old former public health physician is notable because it puts a scientist at the helm of one of pharma's biggest companies, something which has become a rarity in recent years.
But Narasimhan has wasted no time in declaring that digital and computing advances will be as important to Novartis's future as medical innovation.
After working with Bradner to more closely align the drug discovery and development divisions, he has declared his aim of transforming Novartis into a 'medicine and data science company'. Narasimhan sees this as the next phase of pharma industry development, a transformation in R&D productivity and opening up of previously 'undruggable' targets made possible by bringing together the digital revolution and advances in biochemistry, genomics, cell and gene therapy. (Read more on Narasimhan's Novartis blog).
2017 saw Novartis deliver to the market one of the most remarkable advances in 21st century medicine, Kymriah, the first ever CAR-T therapy. A 'living drug', the therapy could represent a cure for some patients with otherwise deadly blood cancers.
But drug science and digital technology is changing the face of medicine faster than ever, and competition in the field means Novartis' lead today could be ancient history in just a few years.
That rapidly-moving target means that even with a $9 billion annual R&D budget, choosing how to allocate resources is a tough call.
Bradner summed it up when he told Bloomberg last year: "We have to make bold bets on where we can make the biggest impact."
I spoke to Bradner at the company's headquarters in Basel, Switzerland, on the day it unveiled its full-year results, and just a few days ahead of Vas Narasimhan taking over as chief executive.
He says the work he did with Vas on bringing discovery and development closer today was a major effort, aimed at creating a "high performing interface" and what they hope is "the best discovery unit and the best development unit in the industry".
Now that Narasimhan has moved on to the top job, Novartis hasn't yet named his successor as head of Global Drug Develoment (GDD). Nevertheless, Bradner believes the two divisions are now working seamlessly together.
"I told my team that 2016 was the age of alignment, 2017 was the end of alignment – we have completed this mission, our scientists understand the expectations and they are working at, I believe, unprecedented productivity."
When asked for evidence of this success, Bradner points to a surge in the number of molecules leaving NIBR for full-scale development.
"We have recently reported that 14 medicines transitioned from NIBR to global drug development [in 2017] – this is an extraordinary number for an internal research group."
Being careful to stress he is 'agnostic' about whether drugs come from inside NIBR's own labs or from outside, he nevertheless adds:
"But I am proud that through the reconsideration of this interface we have nearly doubled the transition of medicines from research into development."
This could translate into 40 filings in the US and EU between 2017 and 2020, helping it maintain one of the highest hit rates in big pharma in recent years.
One of the simplest and clearest measures of that has been Novartis' success in gaining the coveted FDA Breakthrough Therapy Designations (BTDs). The firm has a bigger tally than any other firm – 21 since 2013, putting it ahead of its cross-town rival Roche, which has 19 BTDs so far.
But that doesn't mean that Novartis has been a leader in every field. Most notably, it has missed out entirely on the first wave of PD-1/PD-L1 checkpoint inhibitors, representing a major hole in its aim of being a cancer leader.
The firm is pressing ahead with the development of its own PD-1 drug, but hopes to leapfrog the current leaders Merck, Bristo-Myers Squibb and Roche, with next-generation treatments and combinations.
The company's revenues are also currently eclipsed by Roche, which, based on 2017 results, tops the industry both in revenues ($57.1 billion) and R&D spend. Novartis hopes that its bold embrace of cutting-edge science and digital tech, combined with growth from new blockbusters like Cosentyx, will help it overtake its rivals.
AI-enabled drug discovery
Now that this major organisational goal has been achieved, Bradner is focused on fulfilling Narasimhan's stated vision of making the firm a 'medicine and data driven company'. The concept is that, by rapidly adopting new digital technologies across its business, Novartis could lead the industry in a major advance in efficiencies and productivity, including R&D.
[caption id="attachment_37350" align="alignnone" width="314"]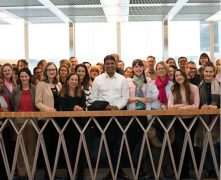 Vas Narasimhan (centre) on his first day as Novartis CEO (image: Novartis Instagram)[/caption]
Narasimhan has said that between 10% and 25% of clinical trial costs could be cut if digital technology were used to carry them out more efficiently.
When this saving is scaled up to the full 200 drug development projects and 500 trials the company is operating, the impact could be huge.
Bradner says Novartis is already "far from being an analogue pharma company" but he is sure there is much further to go, especially in automation and use of Artificial Intelligence (AI) in drug discovery.
"I bought a drone for my son this Christmas, and not knowing anything about drones, I went to the Amazon website. On there were customer reports guiding me to this drone or that drone and in 30 minutes I felt expert enough to make that choice.
"Could we imagine a world in which a molecule which scores in a biological assay has such sophisticated analytic and metadata attached to it, that the computer suggests to the chemist which next three molecules to next prioritise?"
One project already underway at Novartis involves AI software analysing images of cells with the ultimate goal of cutting the time required to determine the properties and characteristics of new compounds.
Another machine learning project focuses on the interaction between potential drugs and their protein targets, cutting back on the need for time-consuming lab tests.
This enormous potential for AI to accelerate drug discovery has, of course, been recognised by all the industry's big players. It's now a question of who can implement it fastest and to greatest effect.
An example of an external partnership is Novartis' work with digital tech firm Cota Health, which is helping to accelerate breast cancer research using automation and real-world data.
The pharma company is also investing in use of wearable devices and apps to improve the quality of data collected in clinical trials, and open up trial participation to more people beyond traditional clinical trial sites, including an ambition to scale up its work with Apple.
Staying ahead in cell and gene therapy
Meanwhile Novartis has a lead to protect in cell therapy – its groundbreaking drug Kymriah is a first-generation CAR-T drug, but new-and-improved CAR-Ts and other cell immunotherapies are already the pipeline.
Narasimhan has also stated that Novartis will increasingly focus only on true first-in-class innovation – an uncompromising message unlikely to come from the accountancy-trained CEOs more familiar in the sector.
Bradner backs up this vision: "We have taken a decision to ruthlessly focus on differentiated, first-in-class and potentially transformative therapies. We will not innovate any Band-Aids here at Novartis."
There are, of course, dangers with this strategy – cutting-edge innovation is risky, and not just in the potential for clinical trial failure. Kymriah and its main rival, Gilead/Kite's Yescarta, are very high-cost drugs, which need only be administered once to patients. These dynamics, plus the great cost of manufacturing and administering them, mean their ability to generate profits for the companies is yet to be proven.
Nonetheless, cell and gene therapy is undoubtedly the future of the sector – even if this 'disruptive technology' disrupts the pharma business model as much as anything else.
The other huge breakthrough success of 2017 was Spark's Luxturna, the first ever FDA-approved gene therapy.
Novartis hasn't got a presence in this adeno-associated virus (AAV) gene therapy field, but did snap up ex-US marketing rights to the rare blindness treatment last month.
Bradner picks out the field of cell and gene therapy as one of the most exciting, and points to its new collaboration with Homology Medicines, a company that is harnessing AAVs to target haemotologic and ophthalmologic diseases.
Another promising early-stage project in Bradner's group is UNR844 - a drug which could change the lives of millions of people with eyesight problems.
The drug was snapped up along with the company which developed it, Encore Vision, in December 2016.
In a phase 1/2 proof-of-concept study, UNR844 showed promise in improving near-distance vision, with most patients achieving 20/40 near vision (the level needed to carry out most near-vison tasks without reading glasses) after 90 days.
Novartis says the molecule stands alone as the only disease-modifying treatment in clinical development to reverse the loss of near-distance vision, and a phase 2b study is planned for later this year.
Cracking the Alzheimer's riddle
Recent weeks have seen another flurry of failures in Alzheimer's disease, decimating the pipeline, and leading many to question to value of existing approaches to the condition.
Bradner says Novartis is committed to finding a breakthrough in the field – though, reading between the lines, he doesn't sound optimistic that its most advanced candidate, CNP520, can be a major step forward, even if it does succeed in trials.
The drug is a BACE inhibitor being investigated in the highly unusual setting of pre-emptive therapy for patients at risk of developing Alzheimer's disease. 
The strategy of treating patients even before they have symptoms represents a different approach to the condition, after so many drug candidates failed in people in whom the condition is already established. Only this week, Merck & Co announced it would scrap its BACE inhibitor after it had failed in its phase 2/3 trial.
Novartis has just produced some encouraging early efficacy signs in mouse studies with CNP520. However Bradner indicates that an entirely new drug modality is needed to produce real progress.
"It's hard for me to imagine that a simple small molecule or an intravenous immunoglobulin will confer profound disease-modifying benefits [in Alzheimer's].
"We're therefore inventing molecules with new types of behaviours - blood-brain barrier permeable compounds that bind and destroy protein targets or rewire transcriptional circuits to compensate or directly address the underlying biology of these diseases."
He says this is a "generational strategy" a long term commitment "which is unambiguously what Alzheimer's disease requires."
There is no doubt that the coming decade will see technologies such as AI transform this still hit-and-miss nature of pharma R&D. However success will still require a strong innovation culture, sound decision-making and good fortune to be combined with new technology. Novartis has the resources and the leadership to make this happen - but the break-neck pace of change means there is plenty of room left for surprises.
Bradner's reading list
As pharma's R&D leaders nowadays preach 'open innovation' in science, I concluded my chat with Jay Bradner by asking him about his reading habits – to find out what sort of new ideas and creative thought processes he's tapping into.
Here's what Bradner says is on his reading list: "The most honest answer is that I tirelessly read the scientific literature. So between Wired magazine and the scientific literature, that is 90% of my reading hours.
"But for professional development and curiosity I am reading Unboss, which is a leadership philosophy that focuses on empowerment, eliminating bureaucracy and [fostering] inspiration- it feels quite well suited to Vas' vision.
"I'm also reading a fiction book called The Women In A Castle by Jessica Shattuck, my dear friend from college, who has a book now on the New York Times bestseller list. It's an extraordinary story of women in the middle of war-torn Europe who have decided to support each other in a beautiful, pastoral castle, and I am loving it."