Five ways collaboration can drive life science communication success
Sales & Marketing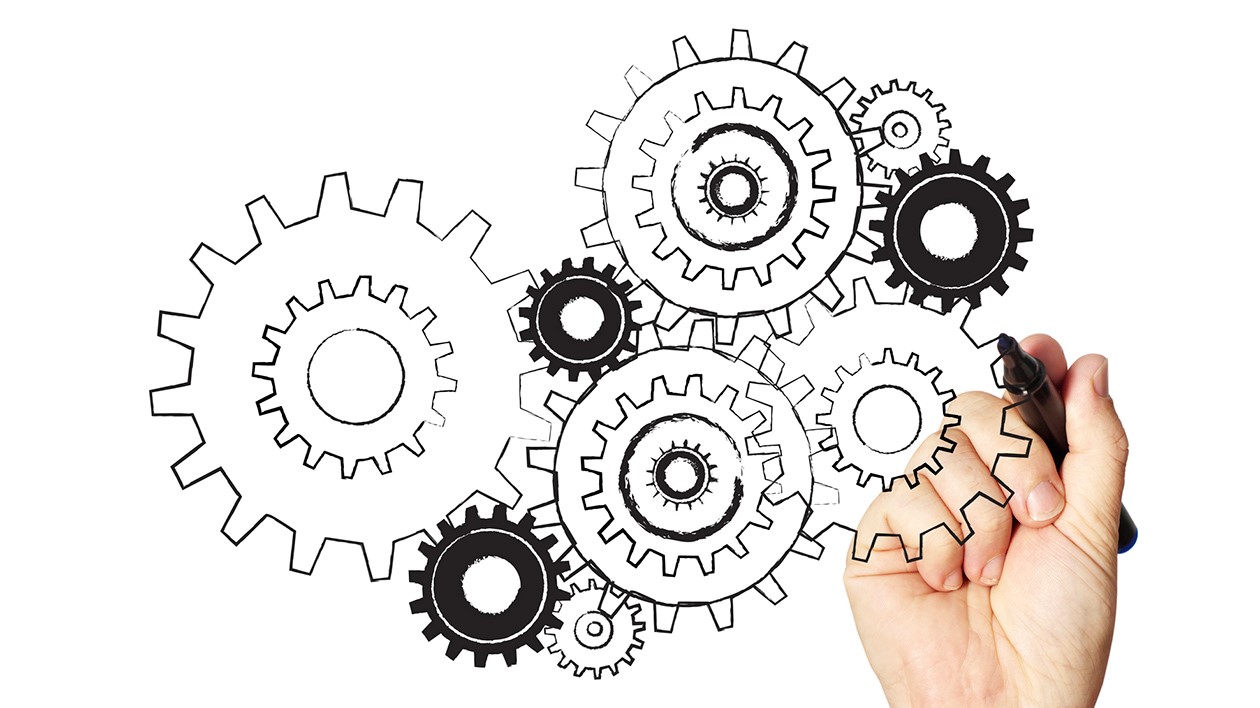 Cross-agency collaboration seems a logical step for any life science communications company looking for success – but are there new means of achieving a successful partnership?
Firm believers in this idea are European life sciences communications agency Healthware International and US-based Intouch Solutions, whose recent partnership has resulted in a new international life science marketing agency, Intouch Solutions International – a joint venture that Healthware CEO Roberto Ascione describes as unlike "a common network alliance".
Here, Ascione and Intouch Solutions' CEO Faruk Capan set out what they see as the advantages of partnership.
1. Going global
The most obvious benefit is the broadening of each company's audience. Each agency has a different client base, who may never have encountered the other's brand before, giving both amplified exposure to new markets.
"Our geographical footprints were very different so we knew that, if we joined forces, we would be able to compete at a higher level and provide full local, regional and international expertise and capabilities," explains Capan. "The move allows us to compete with the large networks, yet with a more efficient and nimble approach."
This new framework provides flexibility, letting each design and implement company-level initiatives that originate at the global level and are rolled out at country level, and vice versa. This enables both companies to innovate on a global scale.
In addition, clients gain access to new services they may not have had before. Being distinct entities in this respect gives both agencies a unique selling point.
"Clients can now enjoy full access to the complete resources of both agencies, which means a broader range of services than before," Capan points out. "That includes creative, brand, and multichannel marketing strategy; innovation services; enterprise marketing and technology; and digital development."
2. Greater resources, greater innovation
"Not only do international collaborations provide new business opportunities through access to new markets, they also allow the sharing of knowledge, expertise, resources, and experience," states Ascione. "All of this is crucial for companies today, since economic resources in a global economy are generally scarce."
Alongside complementary services, partnership also means a shared pool of manpower, with staff from each company feeding in new ideas, new concepts and new ways to reach their respective audiences.
"The more ideas and brainpower, the better," states Capan. "In addition to the broader global footprint, we now have the benefits of sharing thought leadership, content, contacts, and ideas across the pond.
"When you collaborate, you learn new ways of thinking and doing which can only enhance the work that you produce for your clients. At the end of the day, helping our clients help patients is the reason we all do what we do."
3. Shared interests
"Intouch and Healthware are similar, in that we both come from digital roots, are both committed to innovation, and both serve pharma companies almost exclusively," Capan states, explaining the origins of the partnership.
But what is important about having a shared interest?
On a practical level, it means that everyone is going in the same direction, eager to achieve their respective goals but through a single medium. Logistically, it lowers the likelihood of a clash of interests, as one company's ideas are likely to be at least similar to those of the other. And, in terms of progress, it essentially means a doubled strength in efforts to achieve their aligned aspirations, in theory leading to quicker company growth and expansion.
"Both of our companies are digitally native and innovative, and our reciprocal ideas and knowledge are going to bring the joint venture to a higher plane of quality work," Ascione continues. "As we share the vision of being leaders in life science communications and digital transformation, coming together seemed to be a logical step.
"Now, both our companies stand to expand, strengthen, and develop their expertise, which means a better outputs for our clients and a higher probability of us achieving our business goals."
4. Navigating the regulatory world
One of the biggest issues for any company in the life sciences industry is regulatory compliance.
This can result in companies restricting themselves to working in specific markets. However, partnership brings greater expertise in different markets, with Healthware able to learn from Intouch's US experience, while Intouch can tap into Healthware's knowledge of the European market.
"There's a reason agencies like ours specialise in this industry – healthcare communications laws and regulations are strict and nuanced, so companies regularly seek partners that have expertise in this vertical," says Capan. "This helps to keep them out of trouble with regulatory authorities, helps get their programmes to market faster, and precludes them from having to educate their partners on the rules and regulations.
"Different countries and regions have very different healthcare laws and regulations. So biopharma companies need partners not only well-versed in this industry, but also well-versed in the specific laws and regulations of healthcare communications in each region or country."
Collaboration offers a symbiotic relationship in terms of navigating the complex regulatory network and avoiding the harsh sanctions that can result from improper knowledge of the system.
5. Keeping up with a rapidly-evolving market
"Our partnership reflects the changing world we live in," concludes Capan. "It's a global world and the major players in the biopharmaceutical industry are global companies often seeking globally-capable partners who can run their multi-national marketing programmes efficiently."
Capan's point is an astute one. The healthcare industry is increasingly global, seeking to provide solutions to some of the world's biggest issues. Life science communications, and the agencies which provide them, need to evolve too, to ensure they can provide services to clients seeking to reach audiences worldwide.