Utilising real-time data to improve customer engagement
Sales & Marketing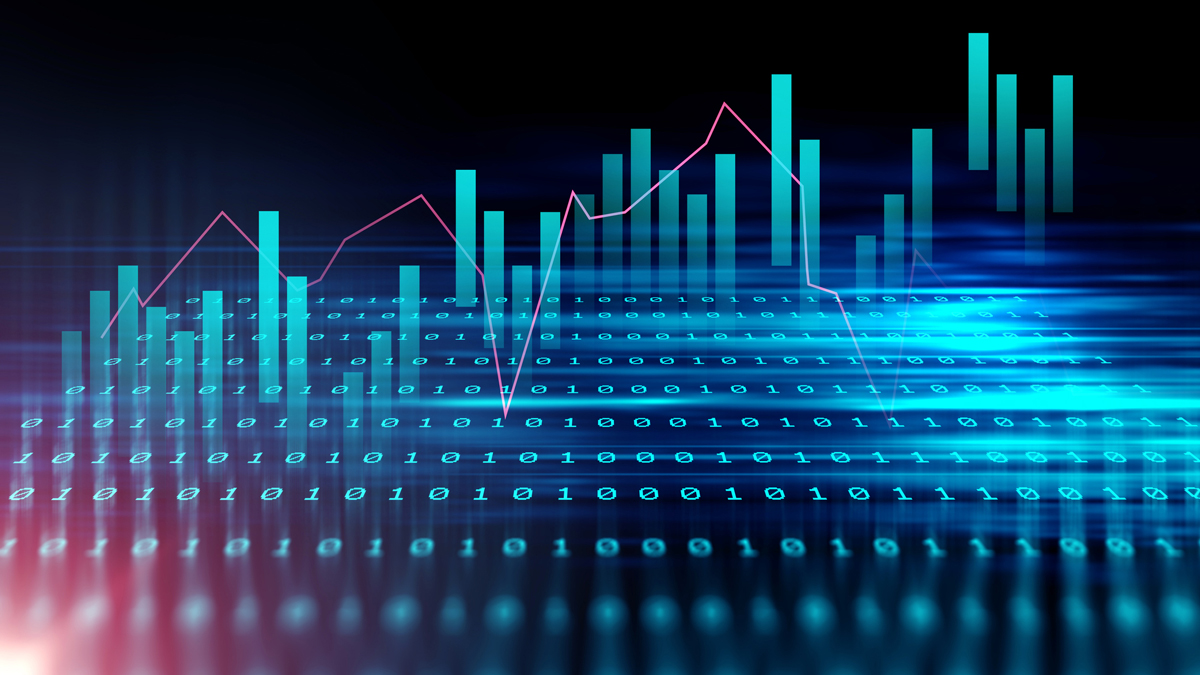 Oskar Möbert, vice president, OpenData Europe at Veeva Systems, tells us how they are reimagining customer reference data to boost pharma rep productivity, enable more personalised engagement, and increase patient reach.
The medical landscape is generally becoming more complex, both in terms of the range of stakeholders involved in patient care and the rapid explosion of engagement channels.
"Our customers need to make decisions based on insights powered by a deep understanding of their target stakeholders and the ecosystem around them," Oskar states.  "The whole world is getting more customer-centric and personalised. This has dramatic implications on how you work with data, especially in pharma."
To stay relevant, sales reps need to have accurate, up-to-date information about their audience, stand out among competitors in the crowded digital space, and make their communications more impactful.
Oskar says OpenData provides their clients with customer reference data that helps interactions be more relevant and personalised with the right message, at the right time, on the right channel to meet HCPs unique needs.
Three key challenges pharma reps face
Historically, pharma reps connected with stakeholders and learned of their needs by building personal relationships. The dynamic of those connections changed dramatically as the pandemic hit and the industry had to rapidly transition to digital which is now becoming an intricate part of the healthcare ecosystem. Added pressure has been placed on pharma to find efficient ways to connect with a broader range of stakeholders and obtaining accurate data has become invaluable.
"Reps need to have access to a broader ecosystem of stakeholders, which extends beyond traditional HCP engagement," Oskar says. "For example, they might want to talk to a nurse, a patient advocate or a digital influencer. Having a broader reference data foundation for this extended ecosystem is key."
The amount of data that is now being collected is enormous but accessing that data and using it to inform actions can be complicated. For example, reps often must navigate too many silos to obtain a complete view of the customer. And limitations from some data providers on where and how companies can use data hinder rep productivity.
Slow, opaque data change request (DCR) services also decrease the amount of time reps can spend efficiently engaging with stakeholders.
"When speaking to our customers about their experiences, they've relayed how legacy data is sometimes very slow. Consequently, their systems are not representing up-to-date data," Oskar states. "In today's world, you expect that when something changes, it's instantly reflected in the virtual space too. Systems should be able to get real-time updates."
Without the right data and insights at their fingertips, reps are limited in their ability to reach and communicate effectively with all the right stakeholders.
Improving the sales rep experience
Oskar says OpenData aims to harmonise the pharma reps' experience by breaking the silos and embedding data and insights into their daily workflow to allow for more effective communication.  "We believe pharma should have real-time access to the complete healthcare ecosystem to tackle the challenges facing today's pharma reps and ultimately reach more patients."
Pharma needs to have up-to-date data on where their customers reside in the digital space, their interests and preferences to support the shift to more data-driven engagement strategies.
"You need a profound data foundation to deliver precision engagement. That's key. However, I see very few companies being able to combine these elements in the right way," Oskar states.
Veeva embeds data into its integrated software systems with real-time updates and a transparent data change request (DCR) process.
"The database is harmonised with the Master Data Management System and integrated with Veeva CRM," Oskar says.
DCRs can be submitted through Veeva CRM or Veeva Network, and reps can add new target contacts up to 60% faster with 50% fewer clicks by delivering records directly into CRM.  This increases productivity.
Connecting data systems and gathering real-time data can help pharma know stakeholder preferences and tailor their customer engagement in a personalised way, allowing messages to be more relevant and have a more significant impact.
AI-powered data stewardship
Gathering real-time customer reference data on millions of healthcare professionals across Europe and their affiliates requires a well-organised and AI-powered data stewardship system.
"We have created good software combined with the right algorithms, which allows us to do as much as possible in an automated way," Oskar says. "Let's say a doctor changes his professional title on a hospital's web page. We are tracking this, and the change is being directly input at the same moment into the database."
However, not every change within the healthcare realm is digital, and a modern data factory relies on a combination of AI and people.
"Manual data creation is still a part of it. We have created a super-efficient method and have a couple of hundred data stewards operating in Europe alone," Oskar says. "From the software to the data stewards, it's only a matter of seconds until the information is available."
Real-time data collection is a considerable difference between Veeva and other data providers – customers know what is happening instantly and over 90% of data updates are made proactively before the reps are even aware of the changes. This generates trust in the data by reps and helps to build CRM adoption.
Connecting data across the healthcare ecosystem
Veeva wants to help customers reimagine their customer data and connect it with other data sources.
"It's also about linking to other data points, which brings us back to breaking the silos," he states.  "Veeva has a real-time customer intelligence platform called Link, which connects more than 100,000 data sources. Not just records, but actual data sources that allow for deeper insights and curated KOL profiles."
It's about extending the types of data delivered to customers to help them effectively connect with the complete healthcare ecosystem, which has otherwise not been possible.
"We combine data from Veeva with external sources and gather all this data in a structured way," says Oskar.
Complementing a customer's internal data system with Veeva's extensive data foundation of accurate, real-time information will help companies effectively connect with their stakeholders and gain insight into where the healthcare ecosystem may be heading..
Oskar relays that next-generation customer data is the future, and Veeva is committed to allowing more people to access more data in more places.
"Veeva is extending beyond traditional HCPs and OpenData now includes more than 120,000 additional stakeholders across the complete healthcare landscape," he says.
"We think customer data should cover the complete ecosystem, with flexible usage, real-time updates and insights embedded in CRM, to help pharma companies be more successful in their engagement with their stakeholders."
About the interviewee

Oskar Möbert is vice president, OpenData Europe at Veeva Systems and has worked the last 14 years in various roles within the technology industry. His focus was always on data and analytics in connection with building new data-enabled business. Before joining Veeva in 2021, he spent ten years with Siemens in various leading positions in the healthcare and manufacturing verticals. He holds master degree in engineering and business administration and lives with his family in Nuremberg, Germany.
About Veeva Systems

Veeva is the global leader in cloud software for the life sciences industry. Committed to innovation, product excellence, and customer success, Veeva serves more than 1,100 customers, ranging from the world's largest pharmaceutical companies to emerging biotechs. As a Public Benefit Corporation, Veeva is committed to balancing the interests of all stakeholders, including customers, employees, shareholders, and the industries it serves. For more information, visit veeva.com/eu.