Measuring success in pharma marketing: Does engagement equate to prescriptions?
Sales & Marketing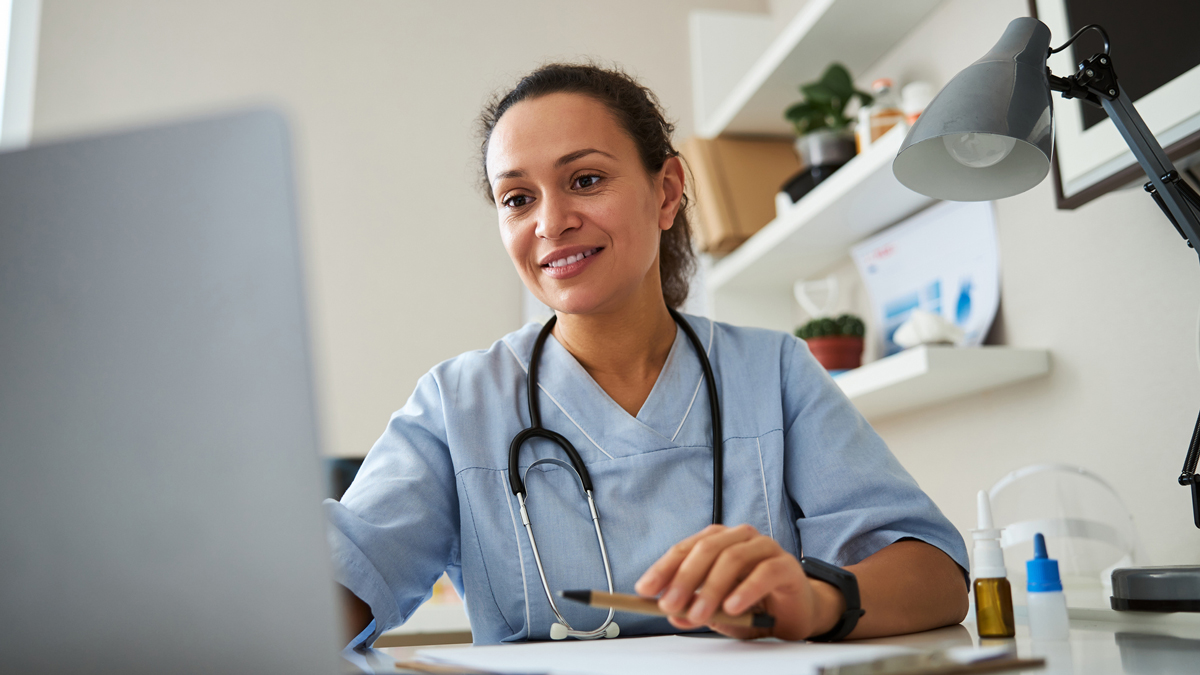 Is engagement the equivalent of a "digital smile" in pharma marketing, or have we been measuring communications efficacy all wrong?
The way pharma communicates with healthcare professionals (HCPs) has transformed in recent years, with field force visits fast being replaced – at least in part – by digital communications.
It's a shift that has challenged marketeers and medical teams alike to learn the metrics that drive sales success in a content-driven world.
And we are not there yet, said speakers at a Reuters Pharma webinar, Targeting, attention and retention: Maximise customer engagement with measurable, fully-orchestrated, personalised campaigns, which was held earlier this week.
"When you are face-to-face, you know if your customer is happy and whether you have convinced them, but how do you do that in an online environment, when you cannot see their faces?"
"For two years, I have been looking at the question of 'what is the digital equivalent of a smile?', said Maria Guido Avila, customer engagement transformation lead at Sanofi.
"When you are face-to-face, you know if your customer is happy and whether you have convinced them. But how do you do that in an online environment, when you cannot see their faces?"
Content engagement may be a popular measure, but it is not always useful on its own, the panel argued. As Avila said, it only tells you someone has attended a webinar, or clicked on an email, not whether the content has influenced prescribing decisions.
Vanitha SV, global lead for modular content and insights, commercial excellence and operations at Novo Nordisk, agreed.
"We need to know if the activity is adding to our bottom line – that's the ultimate correlation – but that's extremely tricky in our industry," she said.
"We cannot say for sure if a customer clicking on an email or reading our content in a particular channel means they will prescribe our medicine."
The measurement question
Nobody has yet cracked the measurement question, said Marty Kane, head of brand strategy and engagement planning at Novartis, adding that the industry is still "on a journey" in this regard.
"What we are trying to do now is move away from this idea of measuring engagement and look instead to measure efficacy and impact," he said, adding that it is about learning to "measure what matters most" in a world where you can "pretty much measure everything".
"We are trying to break it down into two correlation measurement pillars: short term and long term."
Short-term metrics include familiar marketing measures, such as content reach and frequency, views and engagement. The long-term measurements, however, look at commercial and brand-related metrics, such as behaviour change among the targeted group over a three- to six-month period.
"Over the last 10 years, I think we've gotten so caught up in the short-term measurement piece that we've failed to sit back and look at the long-term impact from an investment perspective. We need to ask which levers we need to pull [to drive success]," he said.
Understanding "what matters most" will become increasingly important as ever more technologies, with ever more sophisticated data capture capabilities, emerge.
"There will be lots of noise with new technologies that can do this and that, and of course, we should road test them, but we need to be laser focused [on the key metrics]," he said.
Customer-centric
Success, said SV, will rely on using the right metrics to find the "sweet spot" between brand strategy and customer need.
"We need to reach the right customers at the right time with the right channels and the right communication. It may sound simple, but it's extremely complex when we try to put that into action," she said.
"Our communication is very product- and brand-centric, because that is what has worked forever. But we need to understand that customer needs and their expectations are diverse and are constantly changing."
Rather than focus purely on engagement, then, organisations should be creating personalised customer journeys that meet the needs of HCPs, Avila argued.
"This is about a mindset shift," he said. "Teams will have to stop thinking about vanity metrics of how many people signed up to a webinar, and start providing a customised experience, using the data they have available to them."
DCB Health's director of customer solutions Ross Quinn said "soft metrics" were incredibly important for building this customised patient journey.
He said: "We need to know how our communications make our targets feel; if the tools or tactics we are putting out to make something easier are working; whether we are meeting their needs; and how we can keep improving. This information tells us how we are doing: not just whether they clicked on it, but if not, why not."
Listening and responding to feedback is a crucial part of the learning curve, the speakers agreed, adding that it brought the issue of data literacy to the fore.
"We need to be training our marketeers to ask for feedback, to look at surveys, read reviews, and anything else that can help us delve into the data," said Adeline Ashley, global director of customer engagement at Sitecore. "It is not quantitative, but qualitative data that will give us the insights we need."
The red thread
Digital pharmaceutical communications is a relatively new discipline and the industry, in many respects, is learning as it goes.
Part of that journey involves developing the metrics that will give us a deeper understanding of what customers want so as to inform the development of materials that meet healthcare provider needs – and, ultimately, feed the sales funnel.
About the author

Amanda Barrell is a freelance health and medical education journalist, editor and copywriter. She has worked on projects for pharma, charities and agencies, and has written extensively for patients, HCPs and the public.