Experts share tips for training MSLs in a world that needs them more than ever
Sales & Marketing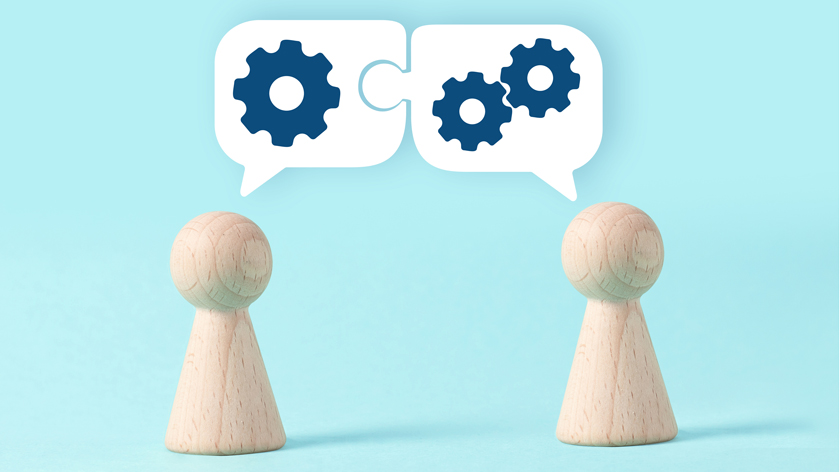 Medical Science Liaisons (MSLs) have an important role to play in today's health ecosystem, bridging the gap between busy, overworked physicians and complex and ever-changing therapies. But playing that role well requires a specific combination of skills and scientific acumen that is not easy to learn. It is the responsibility of pharma companies and their partners to develop curricula and strategies to set MSLs up to succeed.
In a recent pharmaphorum webinar, sponsored by Complete HealthVizion, three MSL training experts set out to explain the complex role of the MSL in the modern era and offer some concrete tips for keeping such an important workforce prepared and educated.
Editor-in-chief for pharmaphorum, Jonah Comstock, moderated the panel, which consisted of Colette How, senior director of global oncology medical training at AstraZeneca, Louise Picken, EVP and head of medical services at Complete HealthVizion, and Tamalette Loh, VP and medical director at Complete HealthVizion.
Why MSLs are more essential than ever
The MSL role has become more complex and important in recent years, both to healthcare professionals (HCPs) and pharmaceutical companies. There are several key reasons driving this change, including increasing drug number and complexity, pace of information release and changed societal norms following COVID-19.
In today's environment, it is much harder for HCPs to keep up with fast-changing treatment landscapes. The numerous trial data and drug approvals each year, along with the increasingly novel mechanisms of drug actions and possible combinations, are daunting. Picken remarked that: "One of the driving factors for this is the fact that there are more drugs targeting those niche markets, and pharma companies really want to engage with those clinicians much earlier in the drug development process, meaning that we need to have more MSLs than we've ever had before."
"There is so much data information that HCPs are provided with from various different sources," How added. "For the MSLs, it's about going above and beyond in being able to help the HCPs digest the data in a way that's applicable to their clinical practice. It's about navigating the wealth of scientific information to help clinicians understand how new information or data applies to the patient in front of them and help them make a meaningful difference in how they can help a patient manage their disease."
A noteworthy factor that is changing the role of the MSL is the reverberations from the COVID-19 pandemic.
"In the past few years, it's been a much more dynamic relationship between the MSLs and the HCPs, particularly because of the pandemic and the increase in virtual interactions," said Loh. "Instead of basing their interactions on when the physicians had time to meet between clinics, now they can connect whenever they are available, whether it's because a patient appointment is cancelled or something else happens."
Ultimately, HCPs have a greater need for MSLs, and the perception is that MSLs are a trustworthy source of relevant information. Picken provided results from a recent survey of 100 HCPs in which half perceived information from MSLs to be very credible.
The MSL–HCP relationship leads to a better understanding of disease management and an improved decision-making process for everyone, and ultimately to improved patient outcomes.
Skills required of a modern MSL
Broadly speaking, the skill set of an MSL can be divided into two categories: scientific knowledge and understanding on the one hand and, on the other, capabilities that help them engage with HCPs effectively.
Scientific training has historically received more attention, panellists agreed, and is getting more complicated for the same reasons that the role has become more important.
"Treatment complexity is increasing," Loh said. "Not only in terms of the drug mechanism of action but also in terms of treatment combinations and sequencing, especially in areas such as oncology. Here, the MSLs are ideally placed to provide the HCPs with understandable information on these new mechanisms of action and these new treatment combinations."
And that part of the role does not stop at understanding the science of the treatment itself.
"The MSLs need to consider the broader impact treatment, such as patient quality of life, real-world evidence, economic data, and what else is going on in that treatment landscape," Loh continued. "Overall, this means that MSLs need to have in-depth knowledge in these areas and then be able to easily discuss it with an HCP."
But capabilities training is equally as important as scientific training. This includes being able to build strong, trusted relationships with HCPs and being able to communicate that scientific knowledge to them efficiently and effectively.
"The ability to adapt the discussion according to the specific needs and communication preferences of each HCP is a real skill," How said. "This includes challenging an individual's thinking by providing alternative perspectives on the data to help give HCPs a different way of looking at the scientific information and how it might apply to their patients."
Additionally, MSLs need to be adept at using different communication modalities, including digital tools, and they need to be agile to deal with new data coming in and new areas of focus.
"If you think about the pace of advances in the oncology space and what that means in terms of company's pipelines and products that are coming through, there's a whole heap more data and knowledge for the MSLs to navigate," How said. "So how do we upskill them to be agile, to be flexible and to be able to rapidly pivot between different disease states and data sets to meet the needs of their HCPs? That agility is a skill in itself."
Finally, MSLs need to have two-way communication with their pharma company to bring back the insights they have learned from working with HCPs. They are ideally placed to understand physicians' views and to provide insights that can inform decisions about new research, further analyses or educational activities to address unmet needs.
Re-inventing MSL training
Effective MSL training has to address the full range of necessary knowledge and skills. It also has to do so in a way that reflects best practices in adult education, acknowledging that learning styles differ between individuals.
"That's what our team brings to the table," How said. "Recognising that people are motivated and learn in different ways, that relevance, engagement, and interactivity are key, and that theory alone isn't enough. Training must also incorporate practical application, especially in the digital virtual world, meaning we need to design programmes that enable MSLs to apply learnings to real-life situations."
"That's where blended learning programmes really come into their own, where we consider different learning styles and allow MSLs the freedom to learn independently," Picken added, "by reinforcing and building on key concepts throughout the programme through different formats and encouraging active participation and reflection."
Active participation is particularly important in developing these essential communication skills, which is where immersive training environments, role-playing sessions, and virtual conversation handlers come into their own.
"You can role play on your own time with a virtual HCP in a way that simulates real life, with feedback and guidance on the conversation throughout," Loh explained. "If you pick a particular path, the branched programme will let you know at the end if this was the best way to approach it and offer the option to try a different approach."
A varied and engaging training environment can also mean bringing in external guest speakers to provide the all-important clinical and technical perspectives.
"There's an important role that external HCPs, and other experts in the field, for example, biomarker experts in oncology, have in delivering MSL training," Picken said. "It's not just internally developed content and perspectives being presented; external experts can really provide those deeper clinical insights and can directly answer the key questions MSLs have."
In addition, MSL education must be ongoing and should incorporate aspects of coaching and mentorship so that new MSLs can learn directly from their more experienced peers.
For the training to be effective, it is important to understand the needs of the MSL through a thorough needs analysis, and to work closely between the global and local teams to ensure training activities are complementary to, and reinforced by, each other.
"To ensure effective training that translates into application in the field, you must have a true appreciation of what the educational needs are and where you're trying to get to," How said. "Maybe that seems straightforward, but it's a journey in itself."
A good best practice for training MSLs is to measure and assess the training, to make sure it is as effective as it can be. That measurement can be both quantitative and qualitative.
"A robust training programme should encompass metrics to demonstrate its effectiveness and to gain insights on further training needs, what worked well and what could be done differently to inform future training," Picken said. "Then, from an external point of view, I think it's also really important that you gauge HCP perspectives of how well their interactions with MSLs are going to really understand the impact of the training."
"Metrics are an area of equal importance to the training itself, so that we can continue to improve," said How. "It's crucial to not only ensure we understand the immediate results of a training programme but also consider ways to evaluate the longer-term impact for an MSL in their day-to-day role."
Developing a strong foundation of skills
For MSLs, both their required scientific expertise and their necessary technological proficiencies are constantly evolving. Only a strong fundamental skill set of interpersonal acumen, open-minded flexibility and passion for the work can keep them constantly prepared to be the invaluable resource that HCPs need them to be.
So, the training involved in getting MSLs to that point is a tall order. Luckily, a wide variety of tools, technologies, and approaches have been developed to cut it down to size.
These were just some of the topics discussed during the webinar. As panellists explained, there are many opportunities ahead to develop and refine new approaches to MSL training as the landscape evolves.
To listen to the full discussion, and hear more from How, Picken, and Loh, the entire webinar is available to view on-demand.