Video roundtable – Part 1
AZ-roundtable-debate-2017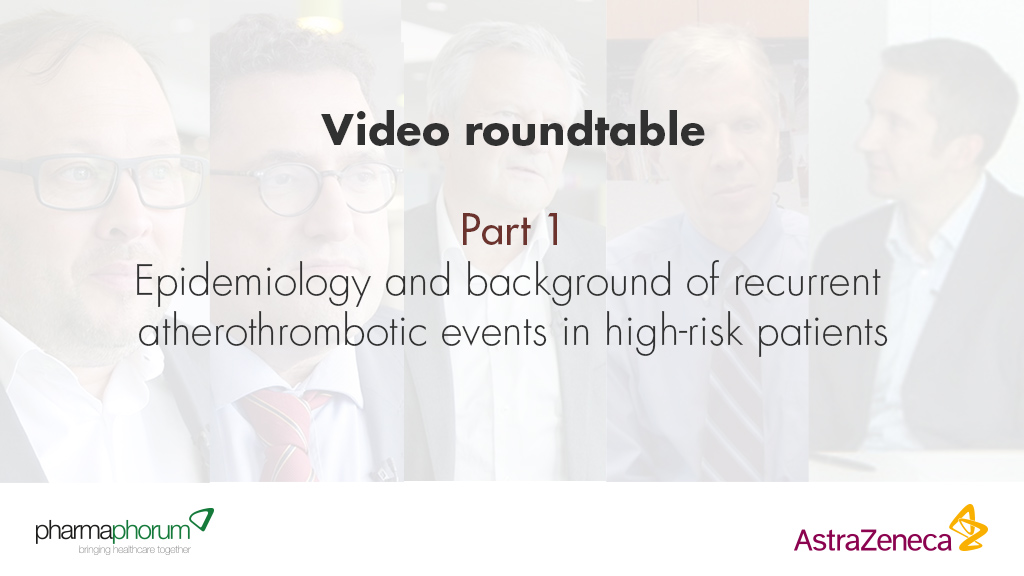 As part of the roundtable video debate on secondary prevention of recurrent atherothrombotic events, the opening discussion between four key participants with both wide-ranging perspectives and roles within the therapy area covered the epidemiology and background of recurrent atherothrombotic events in high-risk patients.
The panel began their discussion by focusing on the epidemiology and background of these events in high-risk patients, including definitions of both recurrent atherothrombotic events and high-risk patients, before moving on to discuss current epidemiology and how it can vary by key demographics.
The key points explored in this section included:
Burden of recurrent atherothrombotic events
Challenges around diagnosis of high-risk patients
Challenges in relation to prevention for high-risk patients
Rationale/argument for long-term prevention
For further materials relating to this roundtable debate, please visit the spotlight page.