Women in Science: Shao-Lee Lin
Views & Analysis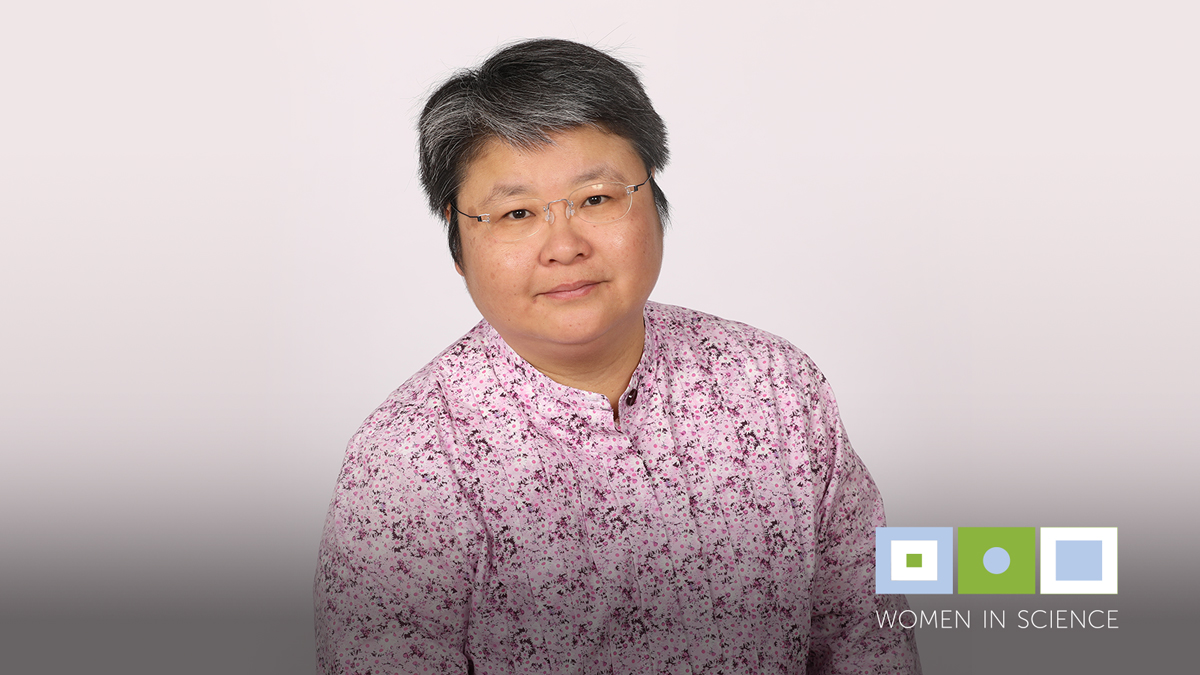 Horizon Pharma's executive vice president, head of research and development, and chief scientific officer talks to pharmaphorum about what inspires her in life sciences, addressing biases and why collaboration is the future of R&D.
Tell us about your current role
Just over a year ago, I joined Horizon as the company's first chief scientific officer and head of research and development. We are at a pivotal point in our 10-year history, and I am charged with building a robust and sustainable research and development portfolio, to enable our team to help drive the next transformative phase of growth for Horizon. A key aspect to accelerating the development of a new portfolio of medicines means uniting some of the best and brightest talent to form a diverse team who will take personally our responsibility to deliver transformative therapies for patients.
Having worked in research and development for most of my career, I know that what has worked well in the distant past isn't sustainable today – I've found this particularly true as I began working in rare diseases. At the current pace, with over 7,000 rare diseases, it would take thousands of years for us to find and develop medicines for each. It is clear that we can no longer spend decades and billions on new medicines and that we must find new, more cost-effective ways to speed discovery and development.
One of the best aspects of my current role is the ability to apply my experience as a scientist, physician and a culture creator to foster an environment which encourages taking calculated risks to address diseases many won't. Creating this environment requires marrying the right mindset with the most advanced tools and technology and valuing "fast failure" as part of the breakthrough discovery process.
What has your career path been? How did you get into life sciences?
My early inspiration came through a programme my high school co-sponsored with a local medical school. This gave me the opportunity to work in a lab and ignited my passion for science, research and discovery. I obtained my MD and PhD at The Johns Hopkins University School of Medicine, which was funded as part of the National Institutes of Health sponsored medical scientist training programme.
Many of my heroes and mentors worked as academics, making discoveries that ultimately brought about new therapies to help patients, and it was there that I began my career. The early discoveries brought energy and excitement, but all needed to be transitioned to those who could take the discovery through to become a therapy. I wanted to see my discoveries all the way through to treating patients. My desire to make a lasting impact, not just once, but many times over for many patients brought me to the biopharmaceutical industry.
How do you see your career developing from here? What are your ambitions?
I'm fortunate to say that I love what I do. In large part, I see myself doing what I do right now – bringing new medicines to patients, building teams and their cultures and solving challenging problems.
As Horizon continues to grow as a research and development company, part of my role involves balancing the vision for Horizon's long-term organisational design and implementing the steps to get us there. This is the type of leadership I thrive in – orchestrating the aspects that allow talented people to find new discoveries together, while partnering with others inside and outside the biopharmaceutical industry.
What has been the biggest challenge you have had to overcome in your career and what did you learn from it?
The transition from academia to industry was one of the biggest challenges I've faced thus far in my career. As a physician in academic medicine, you are brought up as part of teams in lab settings or in a hospital setting. The physician has a defined stylised role – typically, you write orders and they get carried out. In my transition to industry, I experienced a new dynamic of what a "team" meant and saw the incredible impact we could have when each of us with diverse experiences and expertise came together as one team. I also learned the importance of understanding medical practices around the globe to ensure that the medicines we developed were accessible to the patients we served.
Do you think there is a 'glass ceiling' in the life sciences industry?
I would be hard pressed to ignore the stats. Less than 30% of the world's researchers are women (UNESCO), only 21% of board members of Fortune 500 healthcare companies are women and women make up only 20% of leadership teams in life science companies.
Furthermore, it is important to recognise that different types of bias exist, and while we often address conscious bias, it is equally important to address unconscious bias, because both are antithetical to the mission of innovation.
"As a leader, you must not only increase your own awareness of bias but you must be intentional about addressing them"
However, through initiatives within companies and across the industry we are making progress. For example in 2017, Biotechnology Innovation Organisation (BIO) launched Workforce Development, Diversity, and Inclusion Initiatives with an industry goal of achieving significant increases in racial diversity, LGBTQ representation, and achieving 50% representation of women at functional leader and C-suite levels by 2025. As another example, the Leukemia & Lymphoma Society (LLS) is encouraging more women to join the ranks of cancer researchers and physicians by funding leading women scientists who are assuming pivotal roles to dramatically improve outcomes for patients with blood cancers.
Personally, I believe it is the responsibility of every leader to foster an environment that sees talent first and values how each of us has unique skills, experiences and perspectives that contribute more than any of us could alone. As a leader, you must not only increase your own awareness of bias and the awareness of those biases around you, but you must be intentional about addressing them in any form and calling them out when they occur.
Is there anything pharma could do to encourage more women to take up science careers?
One of the most important things we can do as an industry is to support early programs that inspire girls to think about careers in science and offer hands-on experience. In Illinois, Horizon's support enables Illinois Biotechnology Innovation Organisation (iBIO) to offer StellarGirls and STEMGirls camps for girls in grades 3 through 8. They focus on exposing young women to influential female leaders in STEM careers as well as providing real world examples of how STEM is used. It was innovative STEM programs that inspired my passion for science and offered diverse experiences that helped shape my career. I believe these type of programs have the great potential to encourage many more women to enter the field.
Individually, companies can provide college-aged women with internships and collaboration opportunities to develop a sense of what a science career could look like and to form connections with female mentors.
"Creating comprehensive patient databases and clinical studies allows the industry to set the stage for cost-effective scientific breakthroughs"
What advice would you give to girls or young women who are contemplating a career in life sciences?
At every stage in life, but especially early on, my advice is to stay intellectually curious. As a young woman, if you are considering a career in life sciences, remain engaged in science beyond the classroom. There are many paths you can take when pursuing a career in science and research. Seek out STEM programs that provide support and encourage exploration into science and technology. Look for opportunities to talk with those in the field and ask about their different career paths. There are many people with careers in little known areas who are all coming together to bring therapies to patients.
What advice would you give to women looking to develop an existing career?
Having personally benefited from mentors and a diverse network offering me a broad perspective of advice and ideas, I cannot stress enough the importance of building relationships early and among various groups. Meet as many people from all types of backgrounds as you can. It's these relationships that provide crucial different perspectives that ultimately shape how we approach and solve problems.
As you continue to grow in your career, value diversity of thought by contributing and supporting the debate of ideas and how to develop new approaches to challenging issues. When everyone seems in lock step, find those who disagree and visibly support them or provide a counter opinion to open up debate.
What are the most exciting developments you're seeing in your field at the moment?
It is collaboration that will truly change the trajectory of medicine, and for me the vigour and creativity at which we approach working together is what is most exciting about working in R&D today. The possibilities of what we can collectively achieve are boundless.
Combining emerging technology, multidisciplinary teams and patient advocacy groups to create comprehensive patient databases and clinical studies allows the industry to set the stage for cost-effective scientific breakthroughs. For example, gathering the right data can help drive the determination of what biomarkers and endpoints are sensible and acceptable for patients and workable within clinical trials. Coupled with the timely involvement of regulators, this can allow the industry to employ novel measures of efficacy and accelerate the path to approving new medicines.
Additionally, if we look at our collective ability to leverage technology and the incredible advancements being made in some gene therapies we see how it may be possible for clinicians to treat certain rare diseases in an acute fashion, rather than chronically. This can in turn facilitate more funding for R&D and accelerate the discovery process for the next disease state.
All told, it is an exciting time to be in research and development. We are standing on the cusp of what may be dramatic breakthroughs as we strive to address every known disease, including the rare ones.