The future of real world evidence
Views & Analysis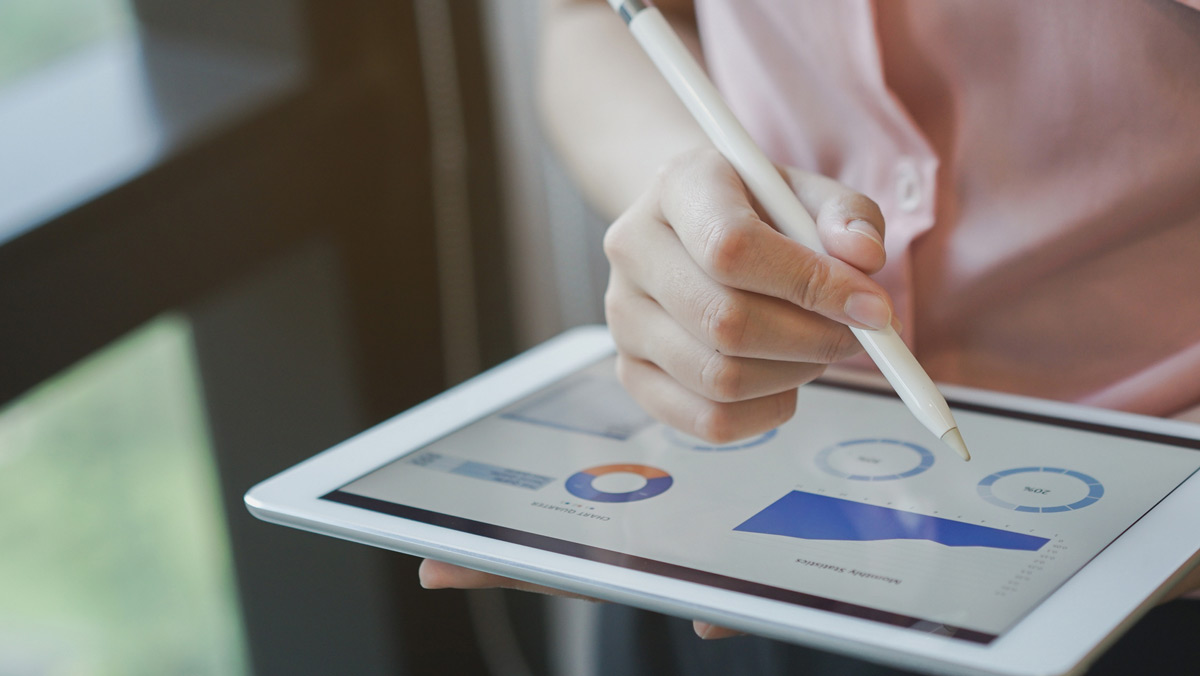 Increasing interest in real-world evidence (RWE) across all stakeholder groups has the industry buzzing about its current role in clinical trials and the potential impact of expanded use.
2019 was a landmark year for RWE that included the first ever FDA approval based on RWE alone, major cross-industry collaborations to develop standards, and new regulatory guidance on acceptable RWE use cases.
As we enter 2020, I asked leaders from Pfizer and Bristol-Myers Squibb to share their unique perspectives as early adopters and advocates of RWE.
What encouraged you most around RWE in 2019?
Tanvi Shah, director of alliance management at Bristol-Myers Squibb: In 2019, we witnessed exponential growth in the level of interest in RWE and a genuine desire to understand its benefits across industry, regulatory bodies, and provider organisations. Another encouraging development was the willingness of stakeholders to partner on these efforts and collaborate across industries. As major stakeholders align, we will eventually drive towards policy and data standards harmonisation.
Christopher Boone, vice president and lead for global medical epidemiology and big data analysis  & James Harnett, senior director of global medical epidemiology and big data shared services lead for oncology and vaccines, Pfizer: We are encouraged by the FDA approval of a supplemental New Drug Application (sNDA) to expand the breast cancer indication for Ibrance (palbociclib) to include men. While the FDA noted that the determination of efficacy was based on the pivotal randomised clinical trials (RCTs) from PALOMA 2 and 3, the sNDA was filed with RWE derived from analysis of data in electronic health records, insurance claims and Pfizer's global safety database to support their decision.
There has been important progress from a methodological perspective exemplified in the work published in the July issue of JCO Clinical Cancer Informatics, which demonstrated consistency in real world overall survival outcomes derived from analysis of six real world (EHR and claims) datasources compared with pivotal clinical trials for immunotherapy-treated advanced non-small cell lung cancer. Further, results from the FDA sponsored RCT Duplicate initiative published in the October issue of Diabetes Care suggested directionally similar results from analysis of a composite cardiovascular outcome measure across Medicare and two commercial claims databases and ensuing findings from the CAROLINA trial comparison of linagliptin vs. glimepiride in patients with type 2 diabetes (T2D) at increased cardiovascular risk.
"In 2020, the total number of regulatory decisions that incorporate RWE will increase by 30-50%"
We need to expand on this work to evaluate real world versus clinical trial outcomes. We must also explore novel endpoints more akin to the evolution of patient centered outcomes to complement traditional trial endpoints. One example of this was from Janssen's PRIDE trial for Invega Sustenna, in which the primary endpoint for this randomised pragmatic trial was not the traditional interviewer administered Positive and Negative Syndrome Scale for patients with schizophrenia, but rather a composite of more real-world endpoints (i.e, psychiatric hospitalisation, discontinuation of antipsychotic treatment, treatment supplementation with another antipsychotic, etc.). Results from this trial are included in the clinical trials section of the US package insert.
What was the biggest disappointment for RWE in 2019?
Tanvi Shah: While the FDA has issued guidance on the use of RWD in comparator cohorts, it remains extremely vague. This can result in variability in its interpretation by stakeholders leading to inconsistencies in the ways industry and RWD partners work together. The absence of clear guidance creates additional hurdles when using RWD because sponsors need to reevaluate how data should be delivered and interpreted with each use case.
Christopher Boone & James Harnett: While there has been progress in understanding how to leverage RWE for regulatory decisions beyond safety, we have seen a relatively small number of examples of successful regulatory submissions in which RWE is used to demonstrate effectiveness. This is understandable as we await the FDA's draft guidance and in light of some opinions among regulators and other stakeholders on the acceptability of real world effectiveness evidence for regulatory decisions.
In addition, the growing availability of RWD derived from EHRs has made the concept of a rapid learning system much more attainable; however, there are continued challenges with the availability, quality and diversity of these data.
Much of the needed clinical outcomes information is not collected, not standardised and/or trapped in unstructured parts of medical records. The need for manual abstraction can introduce delays, raise costs and create additional concerns about quality. While attempts to use natural language processing and related approaches for automating abstraction are promising, there is still much work to be done.
Moving RWE forward in the industry
The event that stood out to me in 2019 as the most positive signal for expanded use was the the Friends of Cancer Research study. The research was a cross-industry collaboration, which examined Real World End Points in Lung Cancer.
The collaboration included an analysis across multiple data companies which provided claims or EHR data. One of the key results was the consistency in real-world end points across data sets and observed outcomes in RCTs. The collaboration has since been deemed a "Frenemy" collaboration, as the 11 partners involved are normally competitors, but shared a similar want and willingness to share expertise to advance the use of RWE.
Overall, 2019 was a milestone year for real-world evidence, including early use cases that have shown tremendous promise. However, the absence of industry-wide data standards and a lack of clear guidance about how and when to use RWE limit widespread use. We are beginning to see this change, as stakeholders across the industry collaborate to make drug development more efficient. For my final question, I asked Tanvi, Chris and Jim what we can expect to see in 2020 and beyond as it relates to RWE.
What will 2020 bring for RWE?
Tanvi Shah: In response to the limited supply of RWD, I think you will see more innovative and resourceful approaches on the pharma/biotech side to sourcing RWD. This will likely result in the development of more sophisticated ways of collecting and connecting data sets across multiple data providers.
Christopher Boone & James Harnett: As regulators build their own RWE generation and review teams and industry partners await guidance from the FDA, we will see increased engagement between stakeholders alongside rapidly advancing awareness of the settings in which RWE may and may not be useful in regulatory decision making. Hence, we can anticipate increasing investments in generation of RWE retrospectively and prospectively, more publicised use cases and more biopharma companies shifting their focus to applications of RWE in R&D.
A turning point RWE
A few additional predictions come to mind, which I expect to occur in 2020 and beyond:
Phase 2 of life science RWE organisational capabilities – About 3-5 years ago, companies like McKinsey wrote about the big data revolution in healthcare driven by an increased supply of information. In response, companies began to develop "big data" organisations – this was chapter one. In 2020, we are going to advance to chapter two. Use cases and business needs will drive the adoption of data and investment by life science companies, furthering the advancement of clinical development, which will come with the respective data acquisition and execution strategies. RWE will continue to thrive as a result.
Regulatory decisions spike with RWE – In 2020, the total number of regulatory decisions that incorporate RWD/RWE will increase by 30-50%. We can expect to see most driven by single arm trials that use RWD as a comparator cohort. We will learn more about RWD fit-for-purpose with each regulatory decision, regardless of outcome.
Continued Barriers – As precision medicine becomes more popular, life science companies are increasingly developing therapies for specific biological profiles. As a result, the biologically similar cohorts needed for clinical trial enrollment are getting smaller and smaller. Finding the right RWD cohort, determining which data partner can provide this cohort, and working together to create a data model that will adequately match the stringent trial criteria will be areas of focus for life science companies in 2020.
It's clear the industry is at a turning point with RWE. Despite the current barriers, there is much to look forward to as stakeholders across the industry incorporate RWE into clinical research and regulatory submissions.
As we begin 2020, we are closing in on the most important milestone in the use of RWE, where the impact of this work will be experienced by patients, who will finally benefit from having access to the most effective drugs in the shortest amount of time.
About the author
Viraj Narayanan is vice president of life sciences at COTA.