NIH funds study to evaluate long-term COVID in children
R&D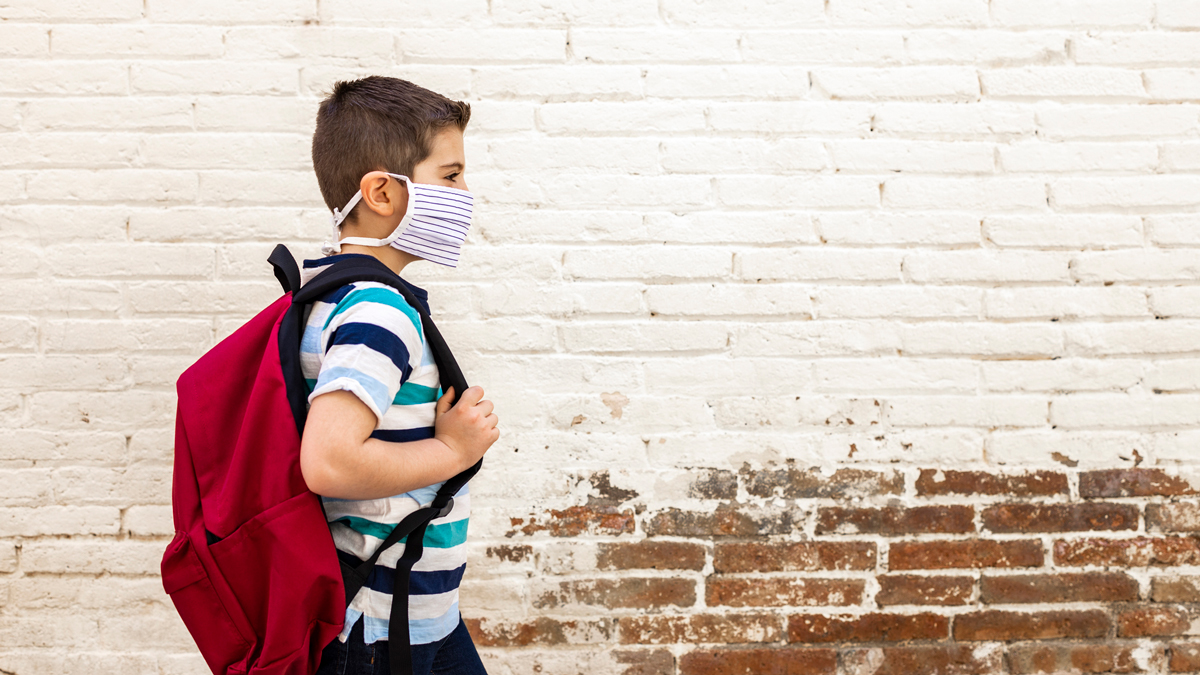 The National Institutes of Health (NIH) is funding a nationwide study in the US to support research on long-COVID, chronic COVID, or as it's scientifically known, post-acute sequelae of SARS-CoV-2 (PASC) in children.
An estimated 10% to 30% of adults who contract COVID-19 suffer from long COVID. Though speciality departments and independent institutions have opened to study chronic COVID in adults, little research has been done to evaluate the long-term effects of the virus on children.
Near the beginning of the pandemic, youth were somewhat spared from exposure to COVID primarily due to isolation. As the years progressed and economies began to re-open, more children were exposed to and diagnosed with the virus.
As children began to test positive, doctors noticed an increase in youths developing Multisystem Inflammatory Syndrome in Children (MIS-C) compared to pre-pandemic.
After children five and above began to receive the vaccine, doctors found that some kids had vaccine-associated myocarditis (inflammation of the heart muscles) or pericarditis (inflammation of the heart's outer lining).
It's important to note that MIS-C, myocarditis and pericarditis are rarely reported, but do occur.
However, after having COVID-19, a more significant number of children have been found to suffer from long-term effects of the virus, with symptoms including headache, fatigue, difficulty concentrating, heart palpitations or changes in their heart rate, shortness of breath and sleep disorders.
RECOVER Consortium
It's become crucial to study children experiencing these symptoms to help HCPs better understand how long COVID affects kids and help them identify, treat and prevent the long-term effects of COVID-19.
Therefore, the NIH is sponsoring a study called Researching COVID to Enhance Recovery (RECOVER), which will allow researchers throughout the US to comprehend the aftereffects of COVID-19 better and get a clearer picture of how to treat and prevent PASC.
According to the study's website, approximately 5% to 15% of young people infected with COVID develop chronic COVID.
NIH's award will allow more than 200 RECOVER clinical research sites to participate in the study, including paediatric hospitals, to evaluate chronic COVID in the world's youngest population thoroughly.
More than 200 researchers have come together to form the RECOVER Consortium as well as patients and patient organisations.
The Consortium will prioritise harmonisation throughout the study to ensure researchers all "speak the same language, use the same methods and examine the same types of data," according to the site.
The main protocols will allow for data collected from many participants and by different research groups to be compared and analysed, which will help speed up the research process and provide more indicative, reliable findings.
CHLA
One hospital taking part in the study is Children's Hospital of Los Angeles (CHLA), a world-renowned academic medical centre in Southern California. It's one of the few California hospitals with a programme dedicated to studying long COVID cases.
CHLA will receive $8.3 million from the NIH to perform the study. Researchers will enrol patients suffering from long COVID and children and young adults diagnosed with MIS-C and COVID-vaccine-associated myocarditis.
The hospital has treated half of all patients in Los Angeles diagnosed with MIS-C, which allows them to understand better the best way to treat PASC in a diverse population.
Researchers at CHLA seek to enrol 20,000 children and young adults aged 25 years or younger who've completely recovered from COVID, have long-term effects from COVID, or have never had COVID, as well as parents or caregivers of the study's participants.
Participants will undergo short visits over four years and have rapid screening evaluations of the kidney, liver, lung and heart at each visit.
A smaller subset of patients will undergo more extensive testing, including electroencephalography, pulmonary function tests, MRIs, electrocardiography and neurocognitive testing.
Overall, the study's goal is to provide insight into the prevalence of long COVID in children and to study risk factors, other possible underlying causes, optimal treatments and prevention techniques.
Looking forward
Experts have shown great concern over the potential long COVID has to cause a public health crisis in the future due to patients' long-lasting symptoms.
However, encouraging data has emerged that individuals vaccinated against COVID are less likely to report long COVID symptoms.
Promisingly, 76% of the US population has received at least one dose of the COVID-19 vaccine, and 73.5% of the UK population is fully vaccinated.
Still, children five years of age and younger are not yet eligible to receive the vaccine; therefore, it's crucial to keep this population in mind as societies relax their mandates.
As the new BA.2 subvariant makes its way across the world, parents are awaiting word of when a vaccine will be available for the youngest generation. At this point, finding the proper dosage for kids under five is holding up its release.
Pfizer and BioNTech's COVID-19 vaccine for children under five was paused after the companies announced they wanted to study a third dose of the vaccine for children ages two to four, as the dose studied in that age group was ineffective.
This month, Moderna announced it would be joining Pfizer and BioNTech in submitting its vaccine for authorisation through the US Food and Drug Administration.
The company said the immune response generated in children under six mimicked the response seen in adults, a benchmark for researchers in determining effectiveness.
The RECOVER study will undoubtedly benefit the global population as COVID will be around for the foreseeable future and variants will continue to emerge.
Knowing more rather than less about long COVID is vital to ensuring HCPs understand this long-term condition and can help as many children as possible live healthier lives without adverse and long-lasting effects from the virus.
About the author

Jessica Hagen is a freelance life sciences and health writer and project manager who has worked with VR health companies, fiction/nonfiction authors, nonprofit and for-profit organisations, and government entities.