New countries stockpile antiviral TPOXX as monkeypox outbreak continues
R&D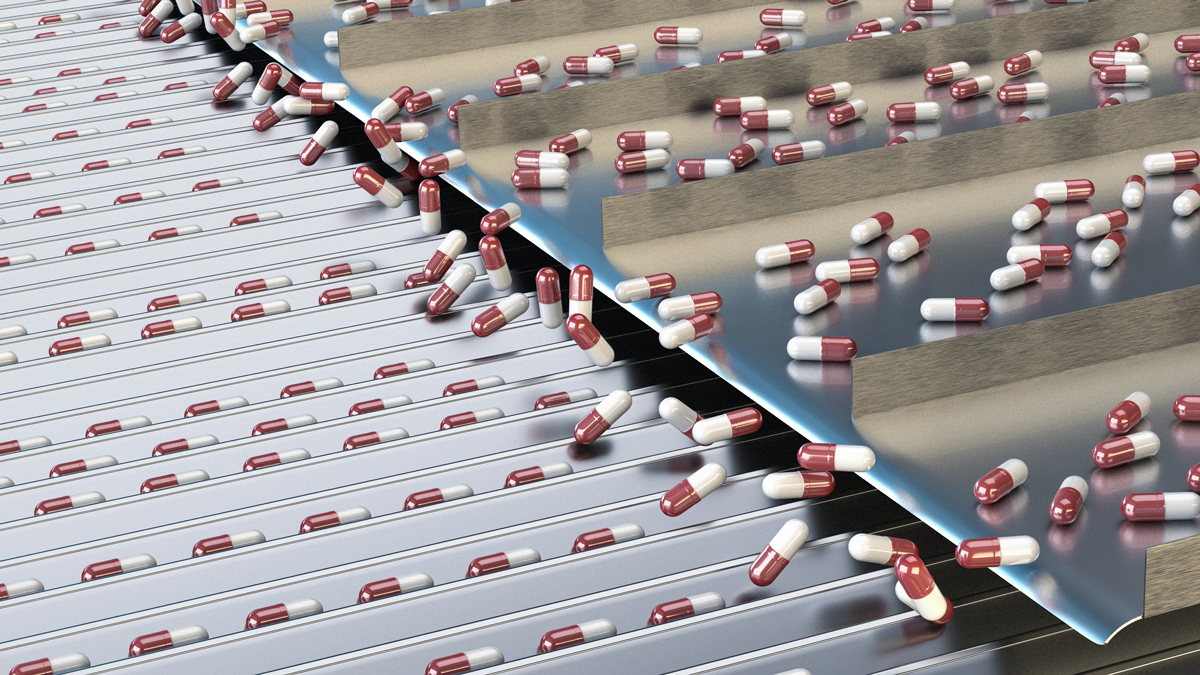 pharmaphorum editor in chief Jonah Comstock talks to Philip Gomez, CEO of Siga Technologies, about how his company's antiviral drug can play a crucial role in addressing monkeypox cases.
Although the World Health Organization is still rating the current monkeypox outbreak as a moderate threat, the disease has continued to spread, with 2,103 cases in 42 countries and one confirmed death, according to the latest WHO data.
Accordingly, countries around the world are gearing up to address the outbreak. Yesterday, SIGA Technologies, makers of the antiviral drug TPOXX (tecovirimat), announced that it has received $13 million in procurement orders for the drug, including two new international jurisdictions and an approximate $2 million order from a country with an established contract with the company.
"Before the monkeypox outbreak, really, only the US and Canada had stockpiled our drug and very few people had actually stockpiled the vaccine between Canada, the US, and a few other countries," Siga CEO Phil Gomez told pharmaphorum. "So not a lot of people were prepared for this, even though there's been a lot of discussions over the years that this family of viruses is very deadly and everyone should have product."
TPOXX is approved in Europe for the treatment of monkeypox and in the US and elsewhere for the treatment of smallpox, but can be prescribed off-label. One of the new countries stockpiling the drug is in Europe. The other, and the existing customer, are in the Asia-Pacific region, according to the company.
The orthopox threat
Monkeypox is a part of the orthopox family of viruses, which also includes smallpox, a deadly and contagious disease that was irradicated in the 1980s in an unprecedented immunisation campaign. Monkeypox is both less contagious and less deadly than smallpox, with the West African clade (the version of the virus involved in the current outbreak) having an estimated 1% fatality rate in humans.
The vaccines used to irradicate smallpox also offer some protection from other orthopox viruses, which might be one reason that the virus has rarely spread outside of Africa before this outbreak. But smallpox vaccination was halted in 1980, so the portion of the population with that crossover immunity is dwindling.
"I was at the US National Institutes of Health, at the National Institute of Allergy and Infectious Disease, a place called the Vaccine Research Center," Gomez said. "I was part of the team that worked on the first SARS vaccine that went into humans. And I think what we've learned post-COVID … is we should think about families of viruses and the threats they may pose. So when I worked on that SARS vaccine, we probably should have developed a pan-coronavirus vaccine rather than SARS or MERS. Because then we had COVID-19. And the orthopox family viruses is one of those families that we've been worried about for a long time, because smallpox is in that family."
In the case of monkeypox, it is still not clear what factors are behind this outbreak.
"If you talk to public health experts, they've always been worried about this because either the virus started to transmit person to person because we happened to hit a population that had close contact, or the virus evolved and became more transmissible. And so I think in this outbreak, people are leaning towards the former. But to be honest, we got to wait for the data to come out and understand why it does seem to be behaving differently," Gomez said.
Vaccines and antivirals
One thing that makes monkeypox very different from COVID-19 is that it appears to have a much longer asymptomatic incubation period. This means that even though there is a vaccine for monkeypox, and several smallpox vaccines effective against monkeypox, it's a challenge to stay ahead of the infection chains with vaccination.
"Monkeypox is about one to two weeks where the person doesn't know that they've been infected," Gomez said. "Obviously, the vaccine is effective if given prior to infection or even within the first days of infection. But once they progress and show up with symptoms, really the only thing that will mitigate the impact is an antiviral drug."
TPOXX not only helps with symptoms and survivability, it also reduces patients' viral load, making them less likely to infect others.
"So, one of the discussions is, as part of this outbreak, should we be giving an antiviral drug to people who may have been exposed?" Gomez said. "And we actually have been examining that for a number of years through the support of an R&D grant from the US military, where we actually give drug and vaccine to people at the same time. The vaccine would protect them long term and the drug would immediately both protect them and if they had it, and potentially reduce their infectivity."
As evidenced by yesterday's news, countries are stockpiling both vaccines and TPOXX, and attempting to contain the outbreak through contact tracing and ring vaccination.
"Many people, and I think even the US government's initial reaction was vaccines, vaccines, vaccines," Gomez said. "And I've worked in vaccines my whole career, so I totally believe in that. In this outbreak, though, it really is going to be the interplay of antiviral drugs and vaccines that potentially are the toolset that helps us stop some of this transmission, make sure that people don't have severe disease, and hopefully reduce the outbreak."