Can technology help diversify clinical trials?
R&D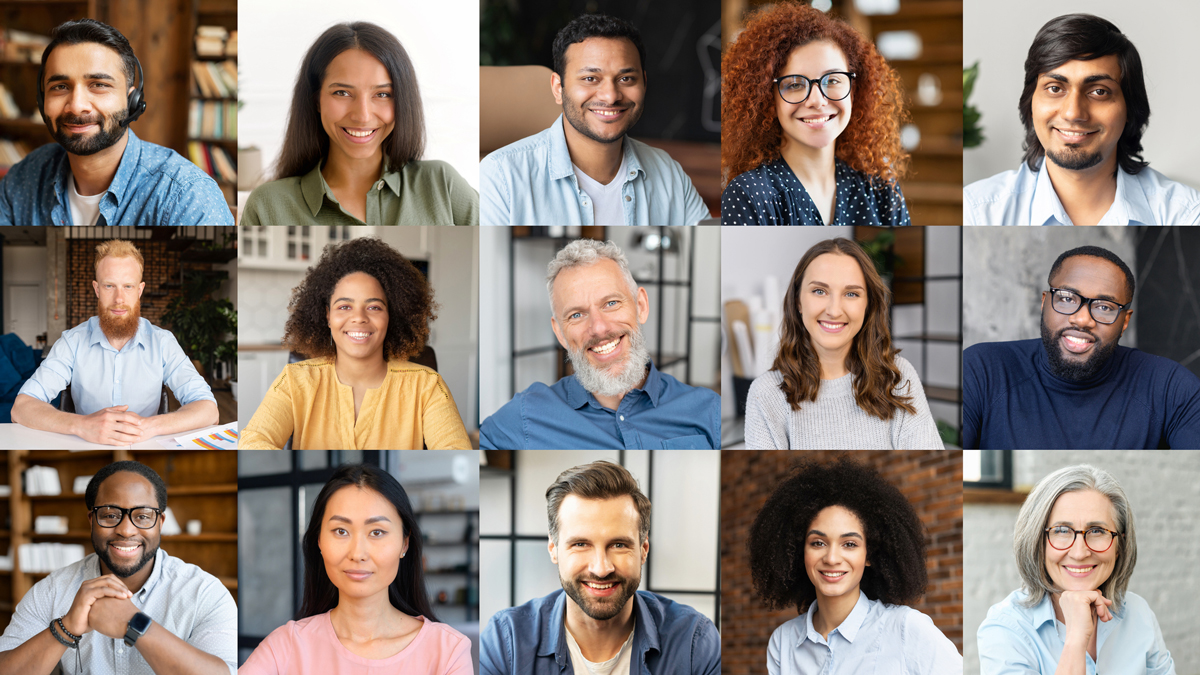 This is the second in a two-part series examining how pharma can embrace the DEI agenda to create more effective medicines through more representative clinical trials. You can read part one of this article here.
As the shift to home working proliferated during the pandemic, work became decentralised – and many businesses were able to be productive with a workforce at home. Teams and Zoom became the backbone of communication and firms embraced new ways of working. The same principles are increasingly being applied to clinical trials to improve diversity, mitigate bias, and reinforce inclusion in clinical trials.
Virtual and decentralised clinical trials – where trials are conducted outside of traditional sites (i.e., within homes or within community hubs) – could potentially help reach more participants in rural communities or those who are not able or willing to regularly visit a traditional study site such as a general hospital. While virtual trials come with their own inherent access barriers, i.e. the need for a computer and reliable broadband, the theoretical benefits are clear to see.
How we use technology has gone through a paradigm shift already with telemedicine and remote monitoring becoming necessary during the pandemic. There's a huge opportunity to work collaboratively with technology companies and make use of digital advances that can improve access, alleviate patient burden, and increase the diversity of participants.
By bringing the trial to the patient, we can build upon established and trusted health practitioner-patient relationships. Patient-centric clinical trials also expand access to clinical trials beyond conventional trial sites which can be expensive and time consuming to travel to.
How technology can be used
Digital technologies can cover a broad range of applications, and include mobile health (mHealth) tools (e.g. wearable device carried by patients to measure certain health-related parameters, remote patient monitoring) and tele-healthcare in clinical trials (e.g. video consultations), health data analytics (e.g. data processing systems that support bioinformatics modelling) and digital record systems (e.g. digital applications, also referred to as "apps", that function as patient diaries).
Once stakeholders are confident that technologies are adequately validated, selection based on scientific and ethical considerations can be presented to regulators in accordance with applicable legal and regulatory frameworks. The possibilities are endless, and in the context of trial participation and access to medicine technologies could assist:
Reduced assessment times and hence increased patient compliance
Improving access to individuals with rare diseases in remote settings
Reasonable adjustments to allow equal access for individuals with disabilities
Patient engagement from marginalised groups with a preference for remote access
To address the implementation of computerised systems, (including instruments, software and services) used in clinical trials in the creation/capture of electronic clinical data, the EU EMA have recently published the 'Guideline on computerised systems and electronic data in clinical trials'. Using digital technology is no panacea and work needs to be done to ensure it is done correctly. The development of guidance to support companies who require risk assessments when working with clinical trial data on selected computerised systems is welcomed.
It is important for all digital healthcare tools to comply with national and supranational data protection legislation governing the processing of patient health data, where legislation falls outside the scope of medicines regulations. However, if considered early in the drug development plan, compliance is by no means insurmountable and would be offset by the benefits of digital healthcare tools for patient engagement. The adoption of digital healthcare tools in clinical research accelerated dramatically during the COVID-19 pandemic and it is expected that such tools will continue to contribute to clinical research in the future.
What comes next?
There is a huge opportunity for pharma companies to capitalise on by focusing on increased DEI in clinical trials. Not only can conducting clinical research in representative patient groups help actively address unmet areas of medical need for underrepresented populations, but it has the secondary effect of helping companies gain a competitive advantage in an evolving market.
Companies that can demonstrate a diverse and inclusive clinical trial data set to support the safety and efficacy of their product will not only secure payer and regulatory approval, but also improved patient confidence and use of their medicine. Ultimately, building a more comprehensive data set for new and generic treatments will lead to better health outcomes for everyone.
As we saw during the incredible response to the global COVID-19 pandemic, the industry demonstrated resilience and was able to rise to the challenge of an existential threat facing humanity and overcome incredible difficulties to develop and deploy lifesaving vaccines.
But there must be more work done to help instil trust in marginalised groups and navigate barriers in order achieve proportional representation in clinical research.
Underrepresentation is multifactorial, so concerted efforts from life science companies are required to address inequitable healthcare. If not, the paradigm shift in diversity, equity, and inclusion in clinical research, including any lessons we should have learnt during the COVID-19 pandemic, may be forgotten.
About the interviewees

Tanya Chambers is an ex-MHRA (Medicine and Healthcare Regulatory Agency) Senior Assessor with over 15 years' experience principally evaluating preclinical data packages (small molecules and biologics) accompanying clinical trial applications, EU & UK marketing authorization applications (MRP/DCP/Centralised submissions) and variations across all therapeutic areas. Most recently, Tanya led the preclinical rolling review for COVID anti-viral applications resulting in national roll-out, and was product lead for the review of a vast array of development programmes via UK innovative licensing pathways: iLAP and EAMs. In addition, Tanya has working knowledge of the collaborative review of promising oncology treatments alongside Australia (TGA), Canada (Health Canada), UK (MHRA), Singapore (HSA), Switzerland (Swissmedic) and Brazil (ANVISA): 'Project ORBIS'.

Liam Johnstone has six years of toxicology experience working across regulators in the UK, developing expertise in medicine, consumer product and agrochemical safety whilst working at the MHRA, OPSS and HSE, respectively. As a Non-Clinical Assessor at MHRA he assessed non-clinical data packages for new and generic medicines. He has provided scientific advice to companies both nationally and as part of the Scientific Advice Working Party (SAWP) on the suitability of non-clinical data packages and study plans, as well as generating guidance for the European Medicines Agency (EMA)