Biotech strategy and nanomedicine: the pharmaphorum podcast
R&D
For episode 5 of the pharmaphorum podcast Dominic Tyer met Blueberry Therapeutics' CEO Dr John Ridden at The Wellcome Collection in London to talk about the UK biotech he co-founded, its strategy and bringing innovation to life through Blueberry's nanomedicine approach.
Also on the agenda for the podcast was Blueberry Therapeutics' focus on dermatology, a recent funding deal it signed with China Medical Venture Investment and the concept of risk management for a small biotech company.
[caption id="attachment_46268" align="alignleft" width="150"]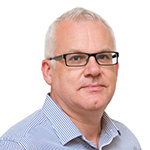 Dr John Ridden[/caption]
Prior to co-founding Blueberry Therapeutics, which is based at AstraZeneca's former Alderley Park site, he spent 11 years at that pharmaceutical company in senior leadership roles in target identification and translational research, working across the areas of oncology, respiratory, inflammation and cardiovascular.
Before joining AstraZeneca John spent seven years at Pfizer, leading a number of cardiovascular and tissue repair drug discovery projects, and ahead of that spent time at a small UK biotech company.
You can listen to episode 5 of the pharmaphorum podcast in the player below, download the episode to your computer or find it – and subscribe to the series – in iTunes.